Sunshine returns and so does the warm weather for Friday, but quickly another system rolls in this evening and leads to all-day rain this weekend, especially Saturday.
A warm front will quickly pass through Missouri today leading to sunshine and warm temperatures. Highs will be in the upper 60s to lower 70s.
ANOTHER ROUND OF RAIN BEGINS TONIGHT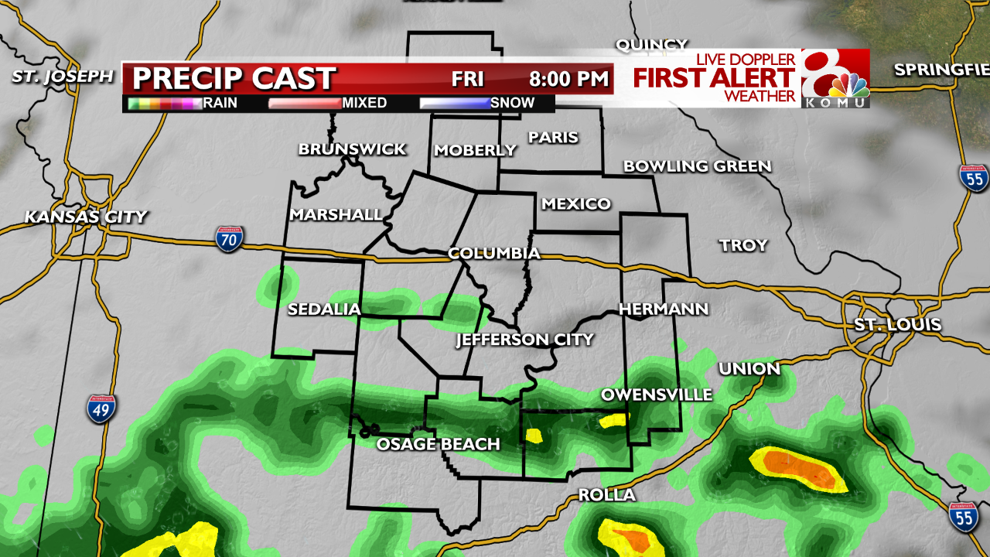 Clouds will quickly return during the afternoon and it leads to a rain chance later this evening, starting mainly from 4pm to 8pm over Lake of the Ozarks, arriving in Columbia and Jefferson City a little after 8pm. This rain is expected to continue overnight and through tomorrow.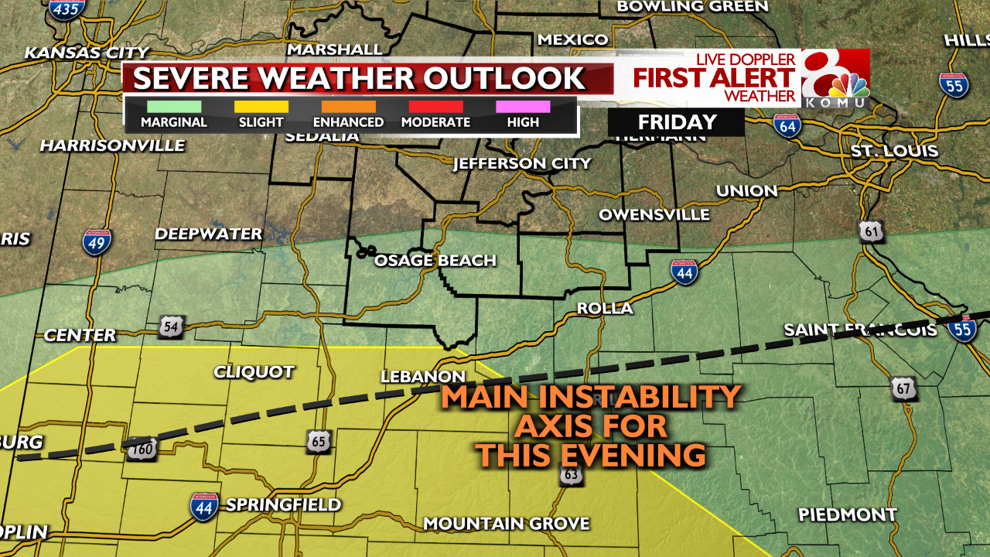 Thunderstorms will also be possible early this evening near Lake of the Ozarks and these storms could produce gusty winds and pea-sized hail. The main instability axis is expected to be south of the Lake though, so there is a chance we do not experience anything more than just rain. Again...something to just briefly watch this evening until 9pm.
STORM MODE INDEX: 1 OUT OF 5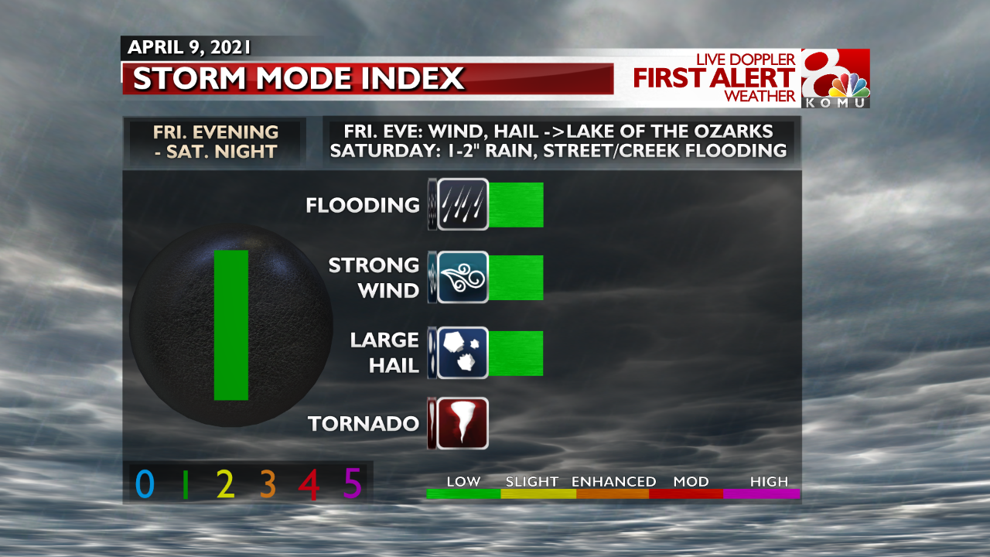 Our Storm Mode Index is at a 1 on a zero to five scale from Friday evening through Saturday night for the marginal chance of wind and hail near Lake of the Ozarks, but mainly for the chance of heavy rain leading to flooding in central Missouri through Saturday night.
Saturday's rainfall could be impressive with around another inch to two inches of rain accumulation likely. More than 2" of rain appears unlikely, but could be possible if heavier rain bands develop of the same area. Streets may pond with rainwater. Creeks and streams may flood due to the continual rainfall through Saturday night.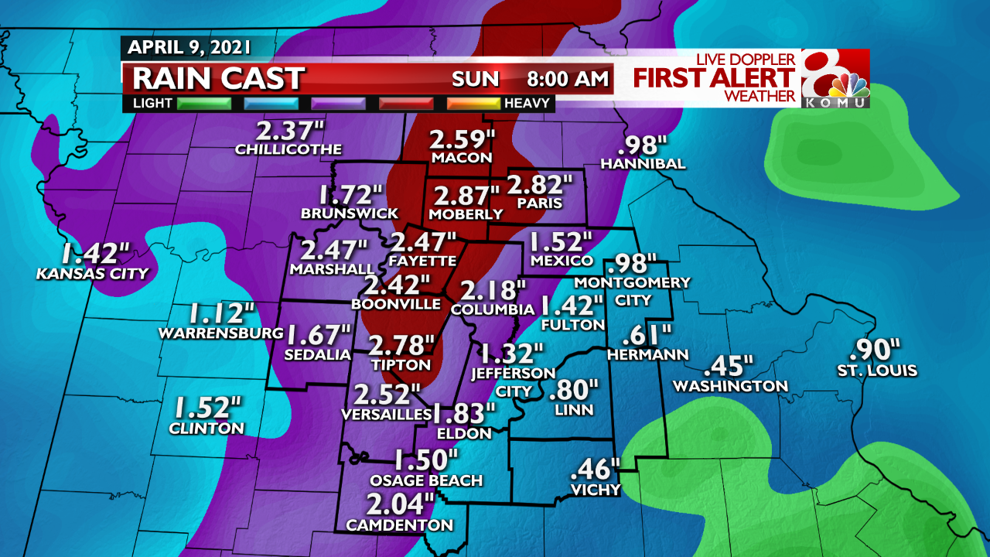 Rain will come to an end late Saturday evening, around 10pm.
Sunday will be an improved weather day as clearer skies will lead to sunshine and highs in the upper 60s.
LONG-RANGE TEMPS TREND COOLER
Another cold front will move through Missouri on Monday leading to a long-lived cool spell for much of the Midwest. Temperatures are expected to remain about 5 to 10 degrees below normal for this time of the year. As of now, a frost or freeze is not expected for central Missouri.