Winter is behind us. Spring is here.
Q: Will we see more snow?
A: I've lived here long enough to know never say never until mid-April, but I don't see it in the foreseeable future. We are now in a very spring-like pattern.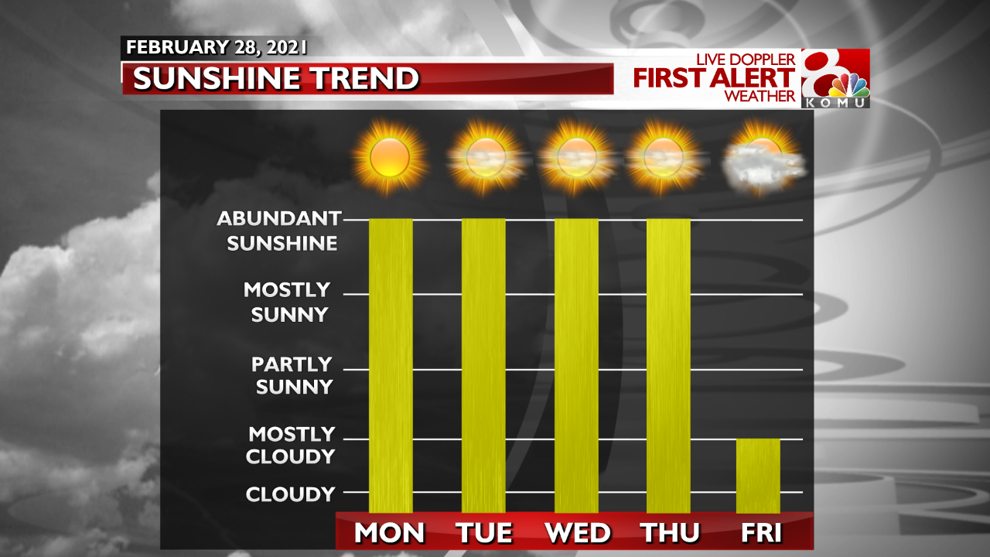 HIGH PRESSURE THIS WEEK
The dominating force of our week will be high pressure. This stable air will allow for abundant sunshine most days, and a warming trend throughout the week. 
Monday will be sunny with highs near 50º.
Tuesday will be sunny with highs in the middle 50s.
Wednesday and Thursday will be sunny with highs near 60º.
Friday will have more clouds possible as a system develops to our west. At this time we don't expect rain on Friday, or through the weekend.
Another area of high pressure will move in for the weekend, allowing for more sunshine.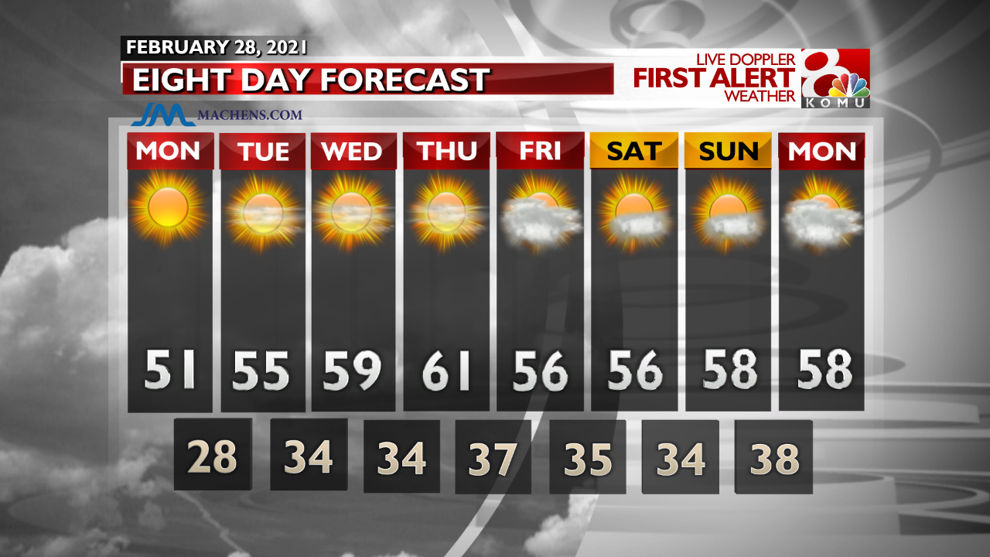 LOOKING AHEAD
If you are deciding between this week or next week for outdoor activities... and you're looking for dry time... this week may be better.
A more unsettled, moist pattern may be introduced next week with more clouds and more rain or thunderstorms.
Temperatures are expected to remain above average.