Heat index values reached the 90s today and that number will continue to climb over the next few days.
THE NEXT FEW DAYS
Thursday is looking to be another warm day with humid conditions. Temperatures will start near 70° and warm to near 90° for the afternoon. Heat index values will be in the middle 90s under mostly sunny skies. Stay hydrated and use sunscreen!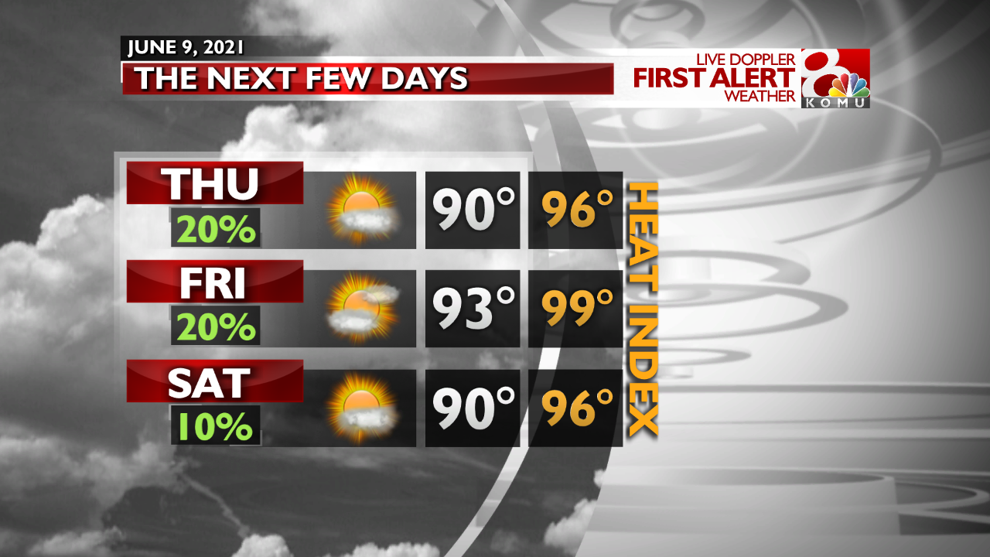 Temperatures are looking even warmer for Friday with highs in the lower 90s and heat index values in the upper 90s.
We will need to watch showers and thunderstorms that are expected to develop to our northwest. There is high uncertainty in regards to where these will track, but the most likely solution is that these storms stay to the west. If they were to make it through Central Missouri the rain would cool us off. At this point it is unlikely that this solution will happen, but we'll be keeping an eye on it. Stay tuned!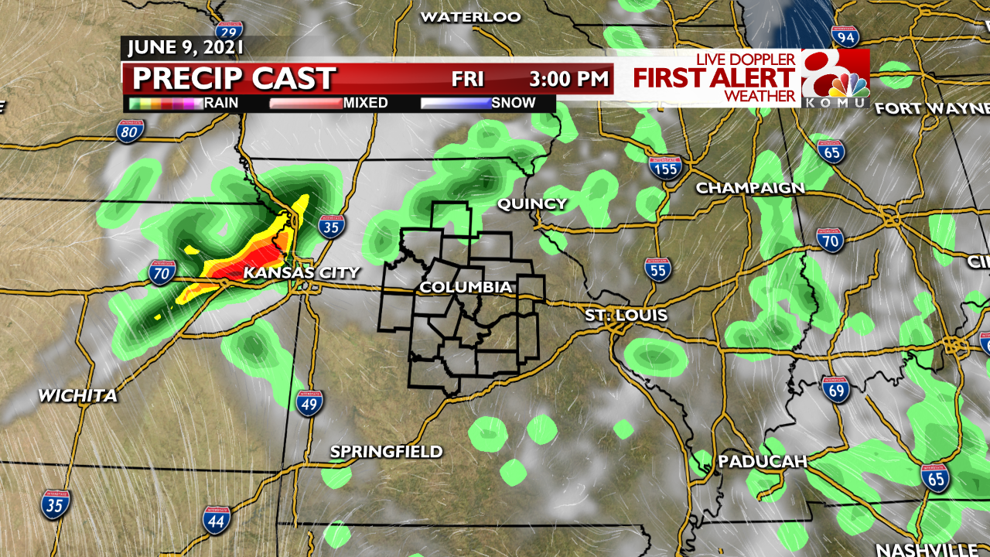 Saturday will be slightly cooler thanks to a weak cold front. Highs are expected to reach the lower 90s with humidity decreasing into the afternoon. Heat index values are expected to range in the middle 90s.
A WARM AND DRY PATTERN
Sunny skies and warm air will linger through Sunday into early next week with high temperatures in the 90s. The heat index will be less of a factor because humidity will be lower.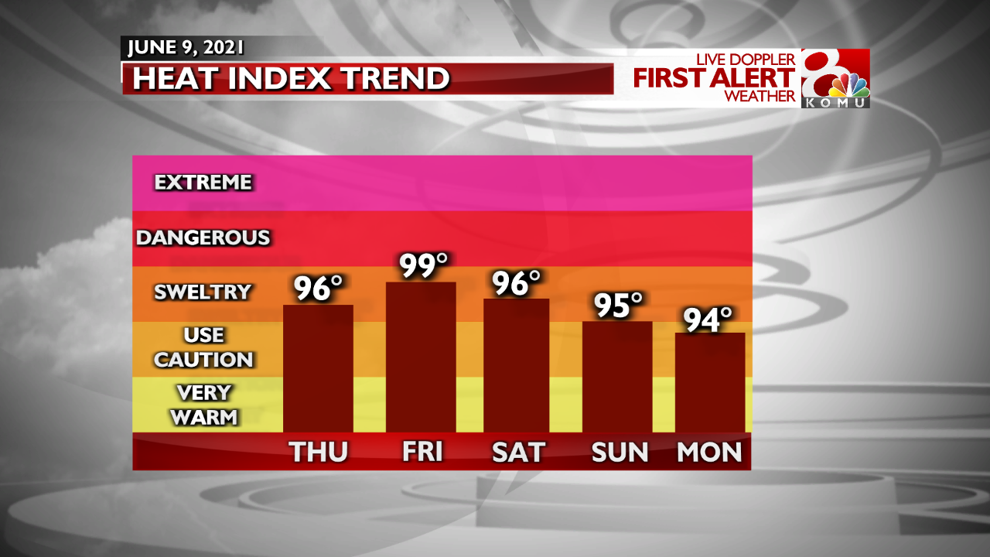 Temperatures will briefly cool for the middle of next week before we start to heat up again towards the end of the week.