Much of July has been seasonal thanks to the excess rainfall we've received. Now, drier conditions are here and that means heat and humidity is allowed to ramp up. This week, the hottest temps thus far this year are expected, and they'll be dangerous with lengthy exposure.
Smoke from western wildfires may limit afternoon high temperatures by a degree or two this week. We expect it to remain overhead at least for the start of the week on Monday and Tuesday. Some of it will mix down closer to the surface, meaning you may see haze when looking at distant hills and trees. Those with severe smoke allergies will likely feel some effect.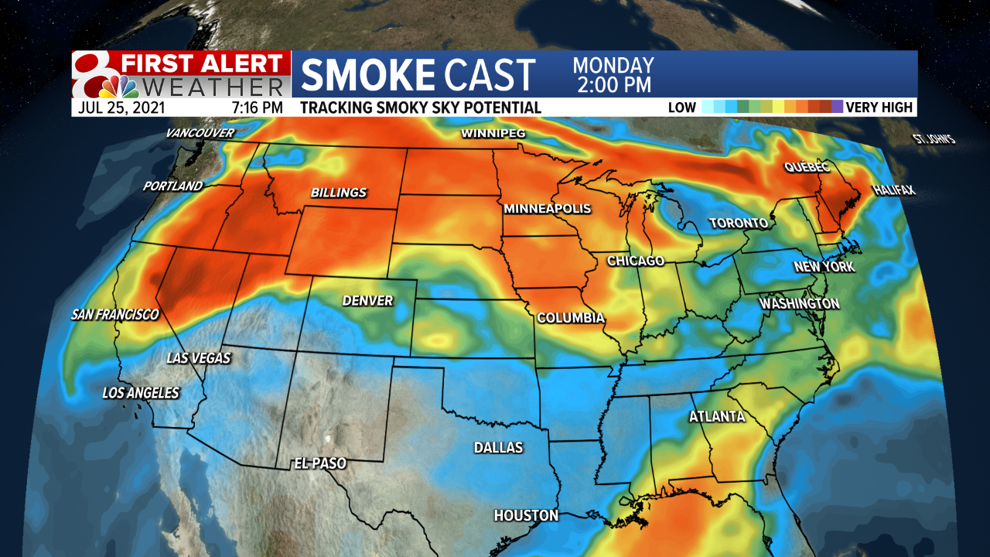 HEAT & HUMIDITY
Monday will begin with mild conditions compared to the rest of the week. Highs should reach near 90 along with dew points in the upper 60s, leading to heat indices in the middle 90s.
By Tuesday, temps reach near 92 and humidity goes up leading to dew points near 73. This will push the heat index to around 100.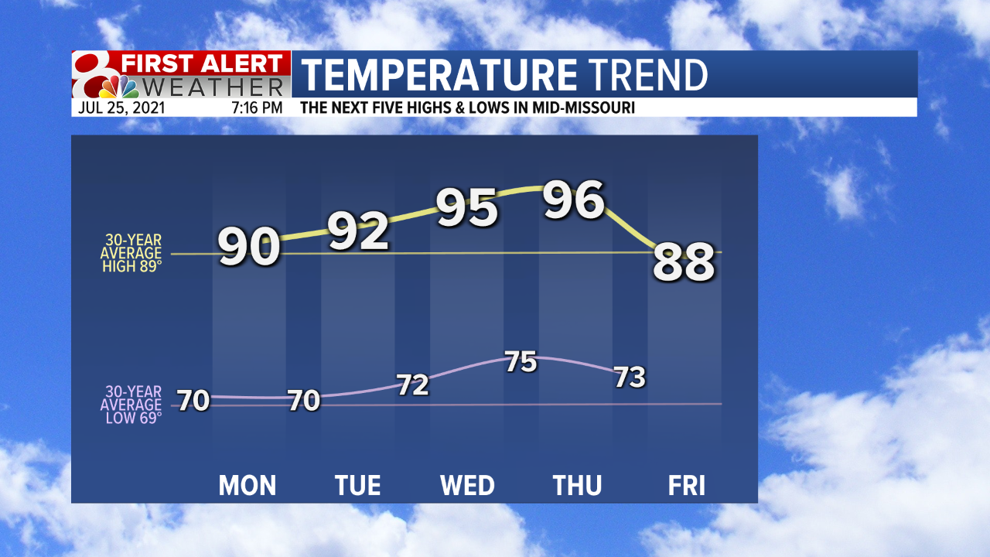 Wednesday and Thursday are the days to watch for the most severe heat and humidity. Temperatures are expected to reach the middle 90s along with dew points in the middle 70s. This will bring heat indices to 105+.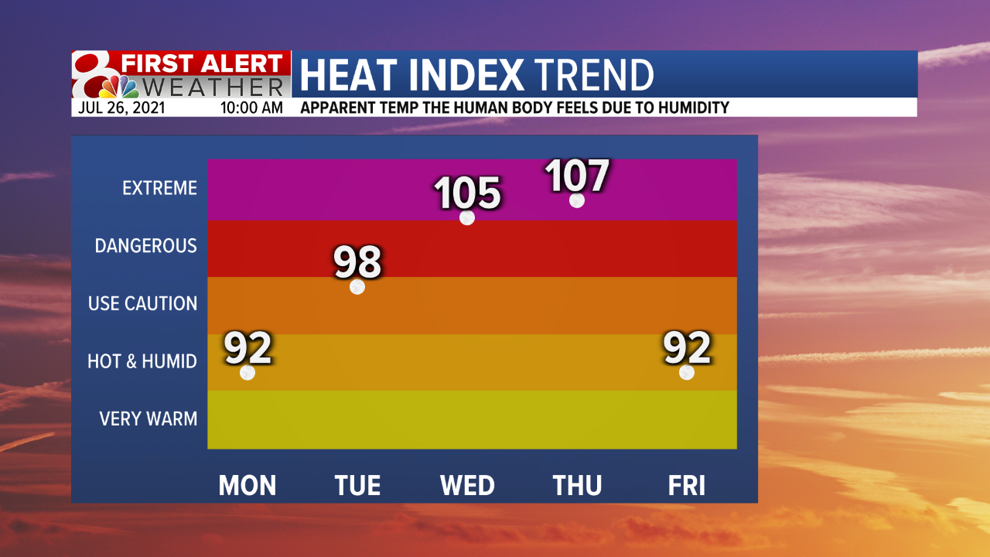 HEAT DANGER
When the heat index reaches or exceeds 105º sunstroke, heat cramps, or heat exhaustion becomes LIKELY. Meanwhile, heatstroke becomes POSSIBLE with prolonged exposure and/or physical activity.
Remember that heat is the number one weather killer annually. Please take this week's heat seriously. Take breaks, cool off, and drink an excess of water compared to your normal daily intake.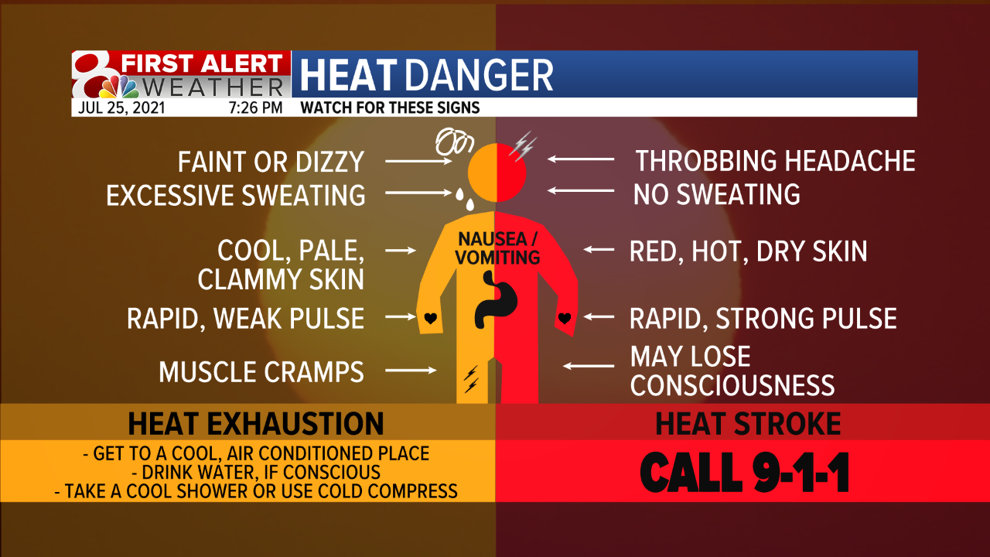 THE COOL OFF
The dangerous heat and humidity from Wednesday and Thursday should be broken by a cold front Thursday night. This will bring a slight chance for a passing shower and thunderstorm, too. Cooler, seasonal temperatures are expected Friday through the weekend. The system may stall overhead and continue the slight chance for isolated storms Friday and Saturday.