Dew points are still very low for this time of year and will continue to give a pleasant feel to the air through Wednesday evening. Enjoy the comfortable conditions!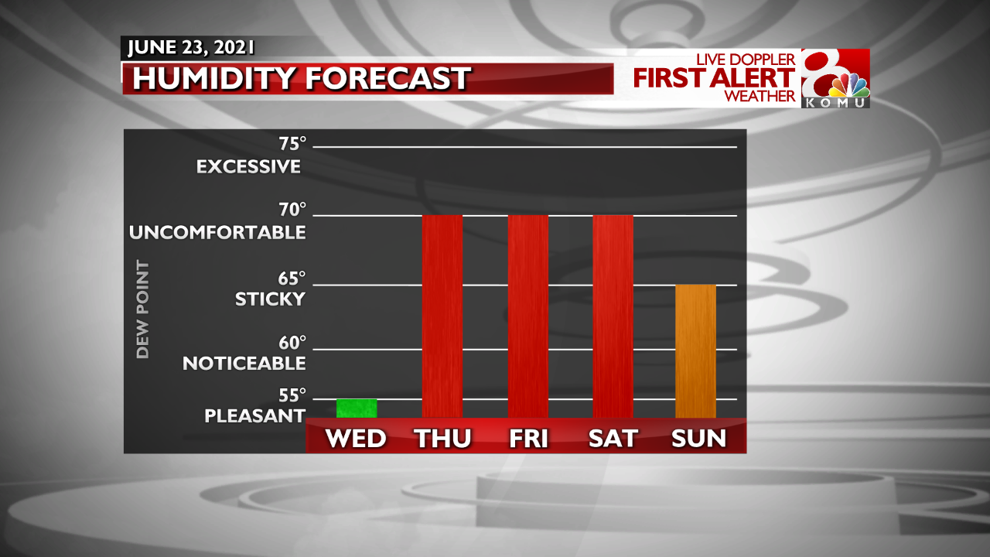 Starting Thursday, breezy southerly winds will help transport moisture from the Gulf of Mexico increasing humidity to a more normal, uncomfortable and muggy level. This will be the feel even during the weekend.
STORMS ARE BACK - WINDY AT TIMES
Also returning Thursday will be rain and storm chances. Storms will drift in from Iowa Thursday morning which could provide downpours and breezy winds. Overall, the severe weather threat is low Thursday morning.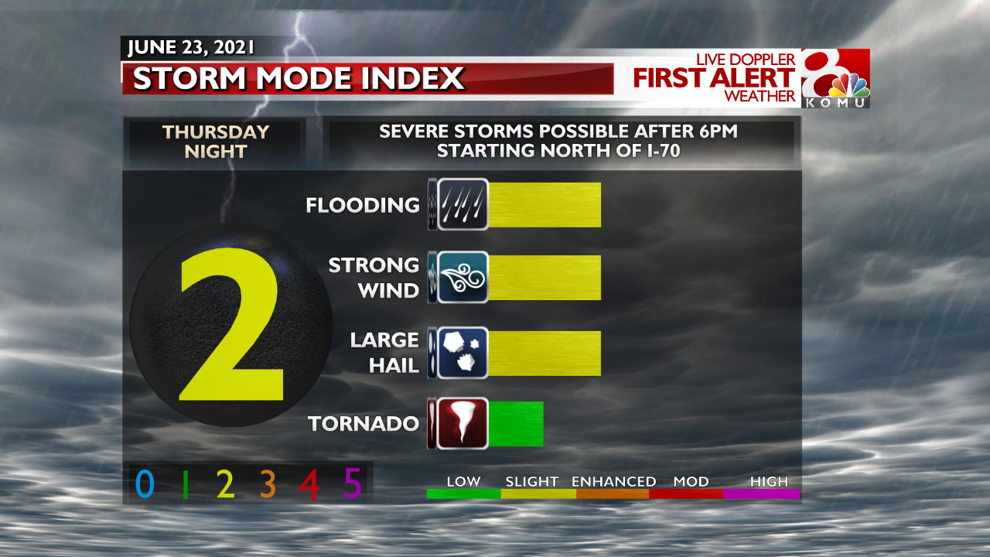 More storms are expected Thursday evening and Thursday night. These storms may be capable of producing damaging winds and heavy, flooding rain. Our storm mode index is at a 2 on a zero to five scale for Thursday night.
Storms are expected to continue through the day Friday and Saturday of this upcoming weekend and rainfall totals could jump past 2.00" or more inches.
Sunday appears to be the driest day of the weekend. Overall, weekend temps will be in the lower to middle 80s with moderate humidity.