Temperatures have been feeling like summer, but a slight cool down is on the way for the middle of the week. That cold front will bring chances of showers and thunderstorms, and a very brief cool down.
TUESDAY'S FORECAST
We will start the day with clear skies and morning temperatures in the upper 60s. Skies will gradually see an increase in cloud cover as we head into the afternoon with highs in the upper 80s.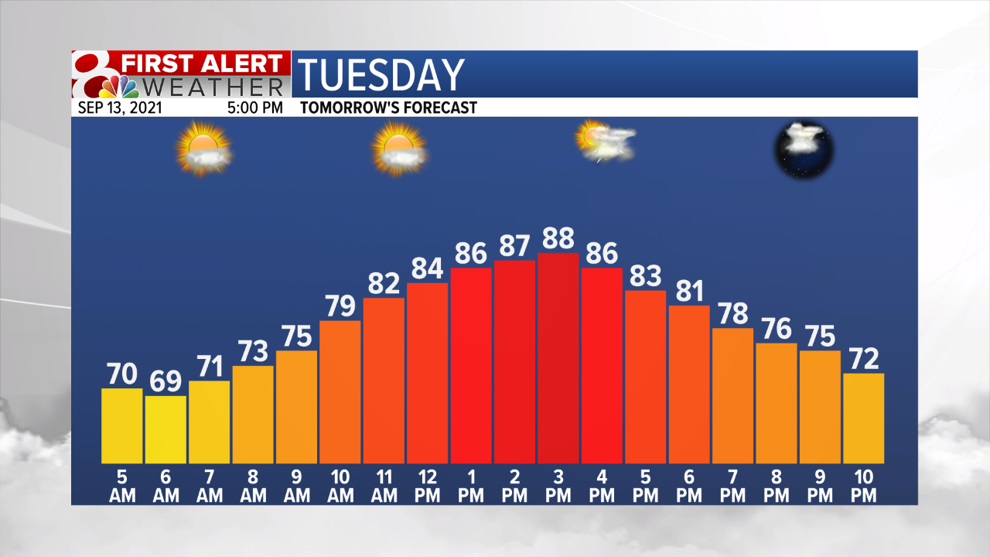 The increase in cloud cover will occur as a cold front starts to push through the state. This front will help spark off showers and thunderstorms, mainly in the afternoon and evening hours.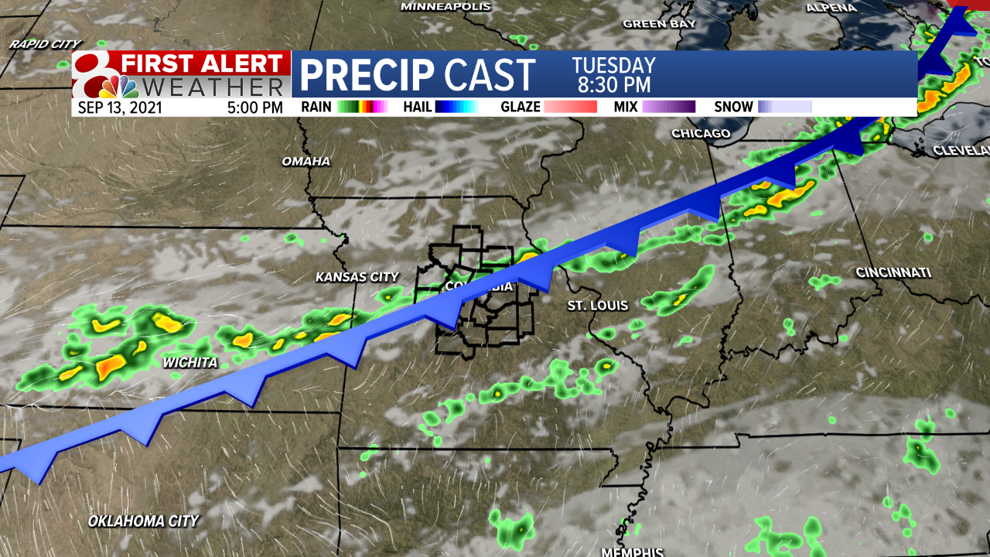 These showers and thunderstorms look to remain fairly isolated to scattered, meaning some areas may not get much rainfall. Additionally, we will be watching for the possibility of a strong storm or two, but overall the severe weather threat looks low.
The KOMU 8 First Alert Storm Mode Index is a 1 (0 to 5 scale) for this evening, meaning that there likely won't be any issues but you should still pay attention.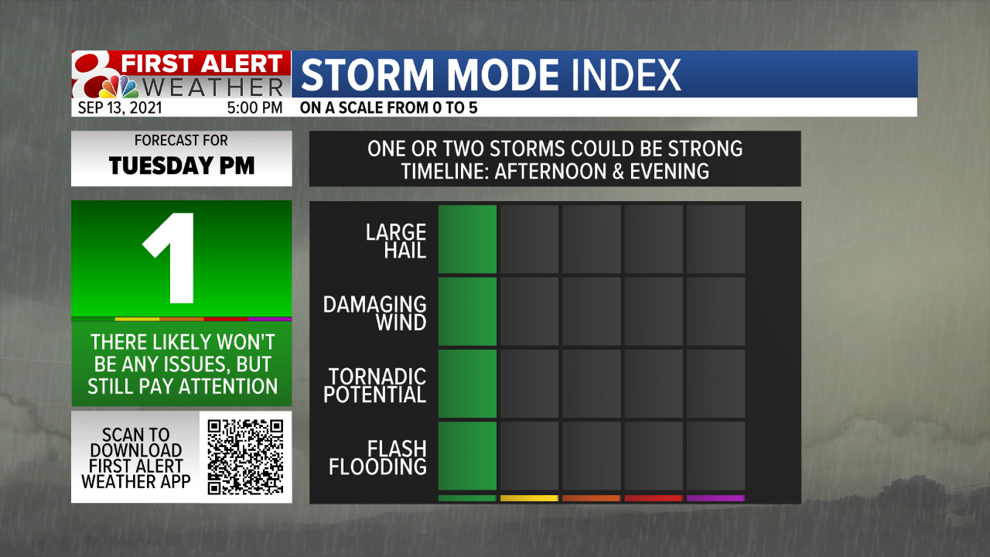 A QUICK COOL DOWN
Wednesday will be a cooler day with increasing sunshine and highs in the lower 80s.
Temperatures will slowly begin a warming trend once again on Thursday with highs quickly returning to the middle and upper 80s.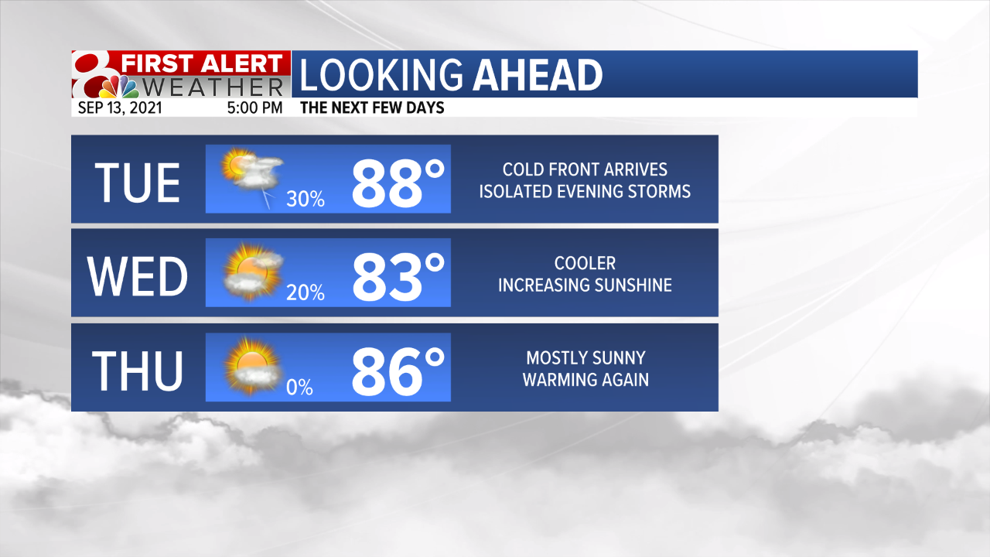 LOOKING AHEAD
Highs will be back close to 90° for the weekend into early next week. It looks like our next cold front will arrive in the middle of next week, bringing slight rain chances and a slight cool down.