Temperatures will rebound to around 50° this afternoon, and a few very isolated spot showers will be possible as a quick wave of energy passes.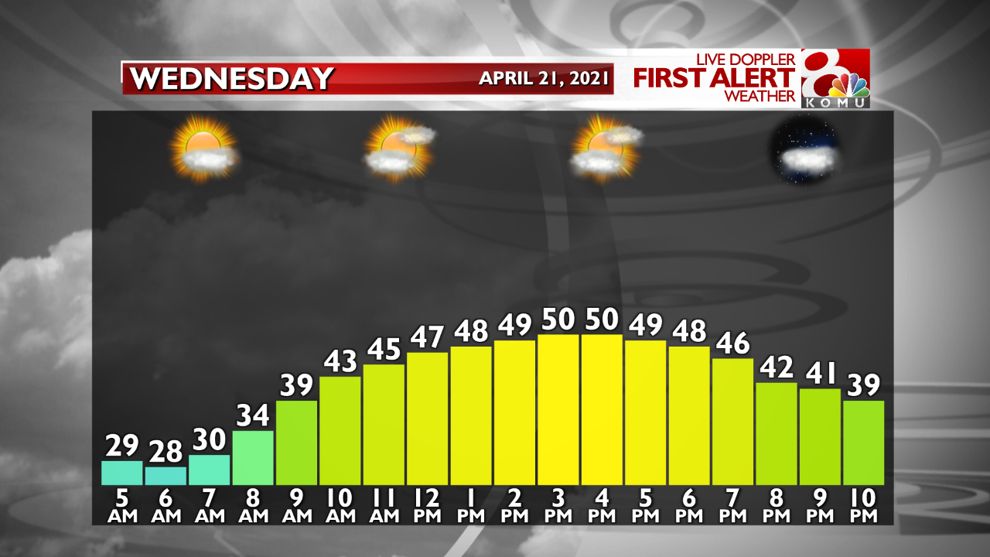 HARD FREEZE
Temperatures dropped into the 20s for most areas in Mid-MO this morning, breaking many records previously set for April 21st.
Columbia also broke a record yesterday for the latest date for 1+ inches of snow. The previous record was April 14th, set back in 1980.
Another hard freeze is likely tonight. The NWS has issued a freeze warning for all of the state from 12 - 9 AM tomorrow.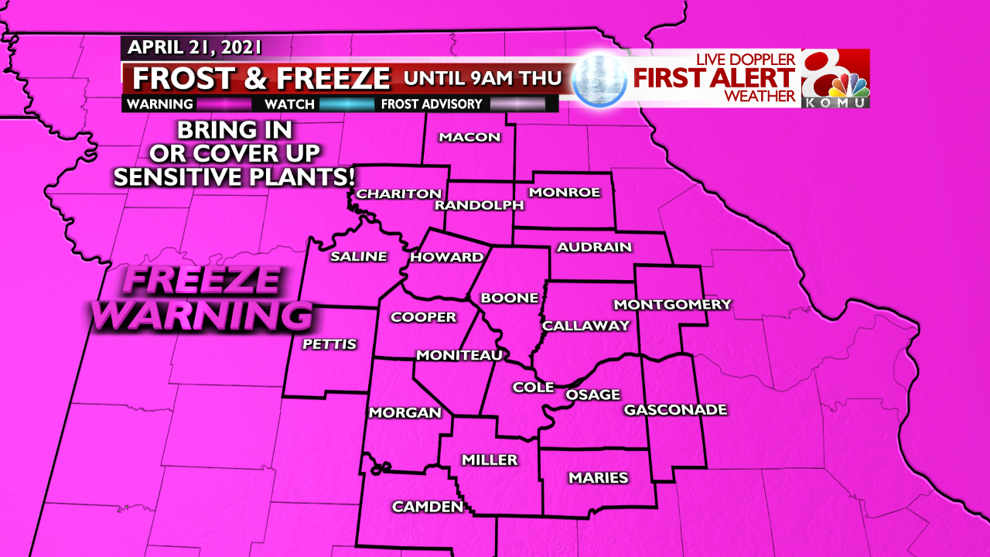 Plants sensitive to cold weather must be covered up to prevent being significantly damaged and/or killed by the freezing cold. Disconnect water hoses from outdoor pipes to prevent a pipe burst.
THURSDAY & FRIDAY
After a cold morning, tomorrow will feature highs in the middle to upper 50s. We should also see more sunshine, and no rain chances are in the forecast--until the evening.
Cloud cover will be building on Thursday night into Friday as rain chances return to the region. Passing showers are expected Friday, especially in the afternoon and evening. This will keep temperatures fairly steady on Friday with highs in the middle 50s.
The bulk of widespread rain is expected to fall Friday night into Saturday morning.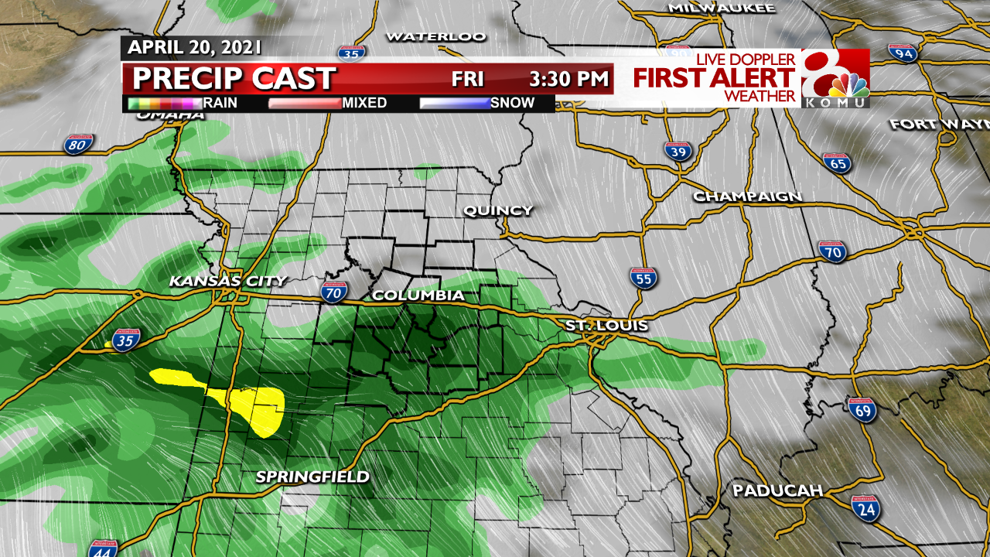 LOOKING AHEAD
A few lingering showers will remain in the forecast for Saturday morning, but then sunshine will return with highs reaching the lower 60s. Mostly sunny skies will continue into Sunday with highs in the upper 60s.
A warm front will push through the region for Monday bringing highs in the 70s to near 80º.
Thunderstorm chances will return Tuesday and Wednesday as a cold front and lingering upper-low passes and stalls over the Midwest. Air will be warm ahead of this and there will be some ingredients bringing the potential for thunderstorms. This is still a week away, but something to keep an eye on! Stay tuned.