Lower humidity has arrived for a day, but those values will increase again as we head towards Friday and Saturday.
THURSDAY'S FORECAST
Thursday will feature partly cloudy skies through the day and low humidity. Morning temperatures will be in the middle 60s and afternoon highs will warm to the upper 80s.
A spot shower or storm can't be ruled out during the day, mainly in the afternoon hours. Most of us will stay dry!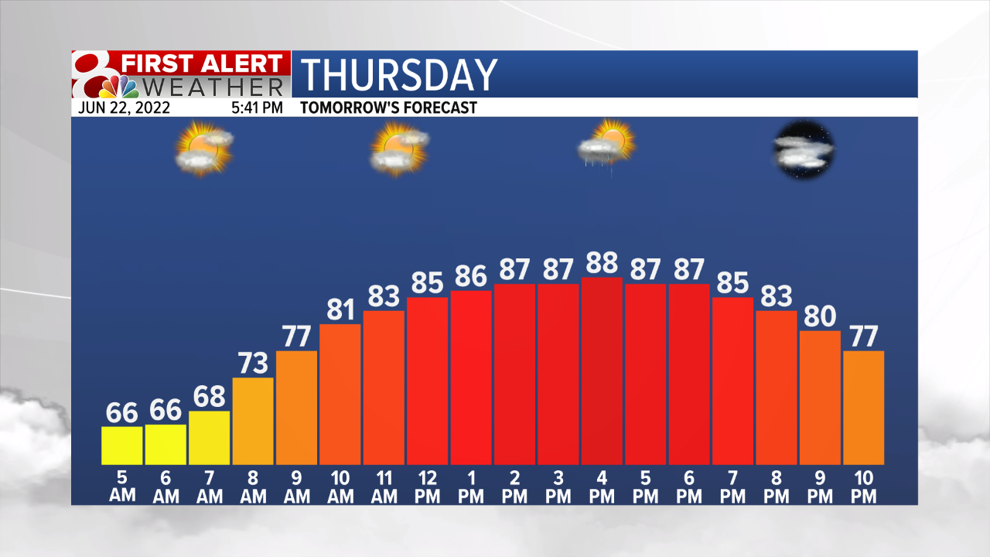 INTO THE WEEKEND
Passing moisture will bring a chance of showers and thunderstorms for Friday morning. We'll need to watch to see how far south this moisture will be, but this has led to a slight increase in rain chances for Friday. The most likely area to get rain is along and north of I-70.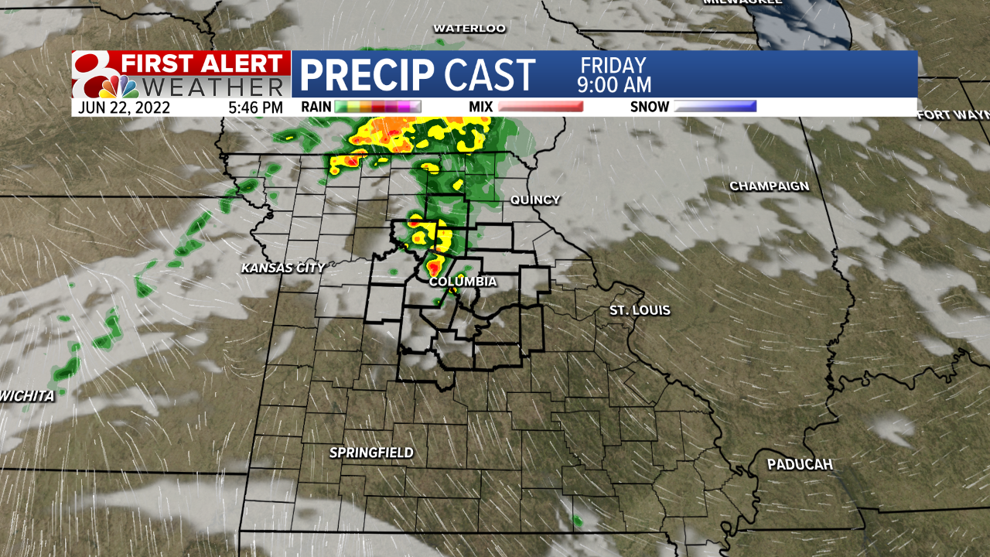 A warm front will pass Friday night allowing for temperatures to warm to the middle 90s on Saturday with heat indices ranging from 100-105°.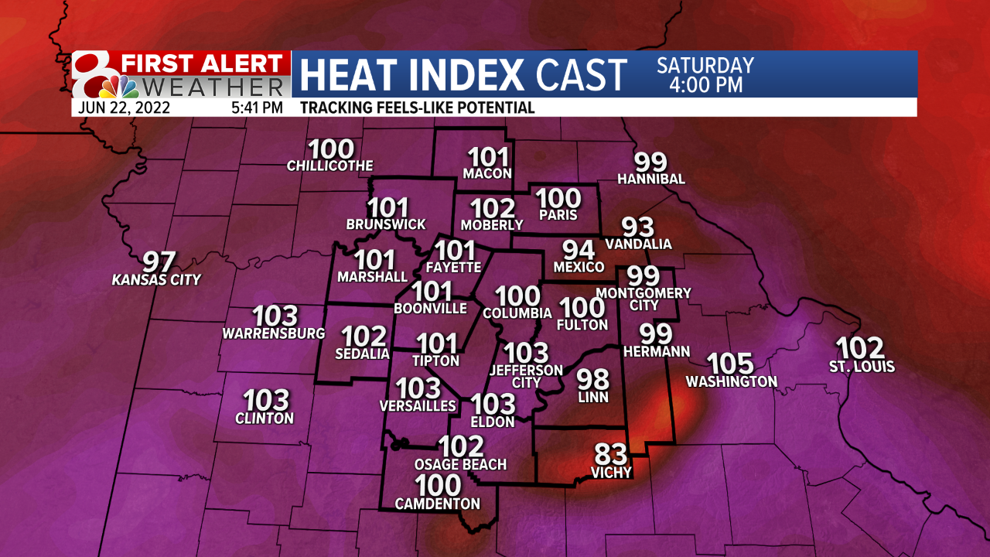 A cold front will quickly follow and bring milder air to the region for Sunday and that milder air will continue into early next week.