If you put paint on a brush and threw it at the wall causing a few splatters… it would look a lot like the radar on Wednesday afternoon. Most cities won't see rain, and the isolated showers and storms will come to an end after the sun sets.
Not too bad for the warmest day of the work week! Rain chances will fade once the sun sets. Most won't get rain, but it's a good evening to consult the interactive radar on the KOMU 8 First Alert Weather App to see if you want to take dinner inside or on the patio. #MidMoWx #MoWx pic.twitter.com/hl6CXSkwis

— Matt Beckwith (@KOMUMatt) May 24, 2023
THURSDAY'S FORECAST
Morning temperatures will start near 60° with highs warming to the lower 80s. Humidity will be lower for Thursday and will crash farther for Friday. Expect sunny skies and light winds.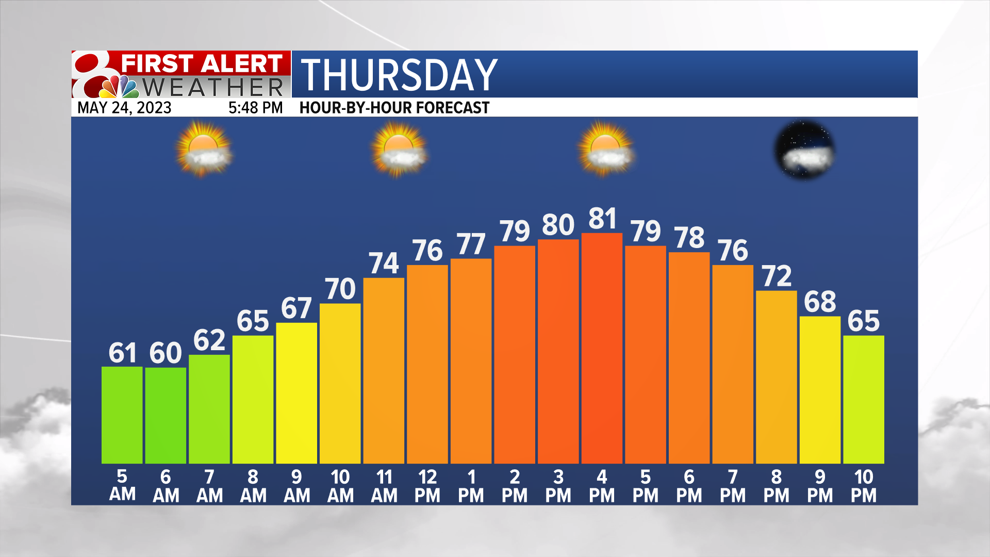 INTO THE WEEKEND
If you are headed to one of the area lakes this weekend expect cool mornings and mild afternoons. High temperatures will be coolest on Friday and warmest on Sunday. At times, the wind coming off of the water might be on the cool side especially in the mornings. Don't forget to use sunscreen if you're going to be out and about this weekend!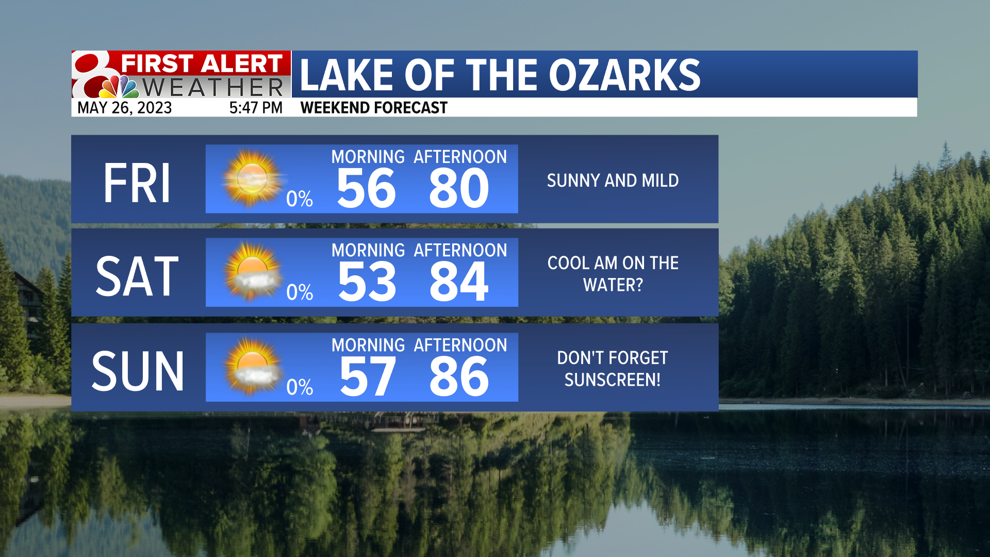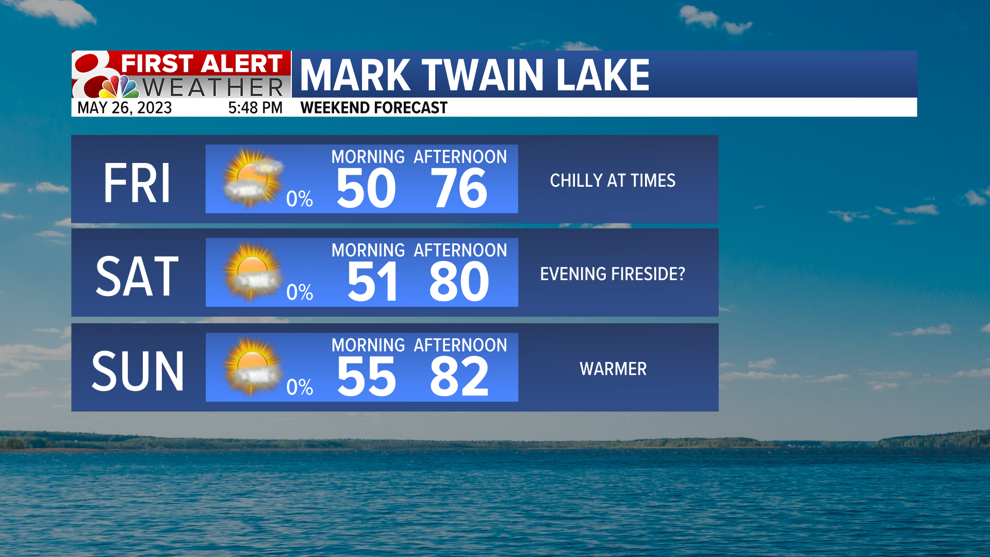 LOOKING AHEAD
Temperatures will be on a warming trend next week with highs warming to the upper 80s. As the heat returns so will the humidity.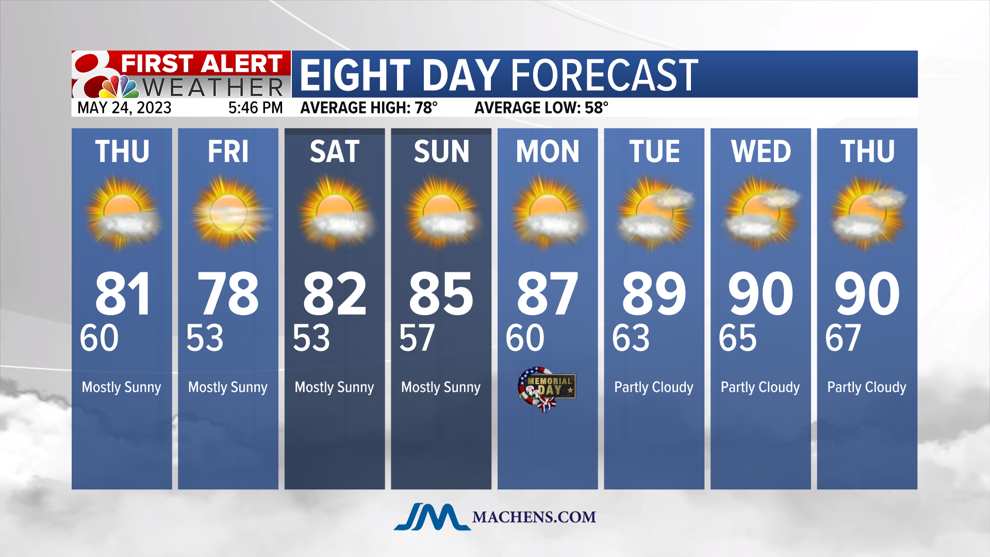 COOPER COUNTY OUTDOOR WARNING SIRENS 
-Outdoor warning sirens will now sound for "destructive" severe thunderstorm warnings in Cooper County. Those are severe thunderstorms that are capable of producing 80+mph or stronger wind gusts and/or baseball (or larger) size hail. @KOMUnews #MidMoWx #MoWx #MidMo 3/4 pic.twitter.com/mXJ6VO53Aw

— Matt Beckwith (@KOMUMatt) May 24, 2023