Temperatures have been running 5-10° above average for this time of the year, but that is only going to last for one more day as our next cold front is set to arrive on Wednesday afternoon.
Expect another above average day before our next cold front arrives. That cold front should bring us more seasonal air. I'll have the latest track of this front on KOMU 8 News @ 5PM #MidMoWx #MoWx #MidMo pic.twitter.com/TWmhsBlbJF

— Matt Beckwith (@KOMUMatt) October 19, 2021
WEDNESDAY'S FORECAST
Wednesday will be filled with a mix of sunshine and cloud cover with temperatures warming into the middle 70s.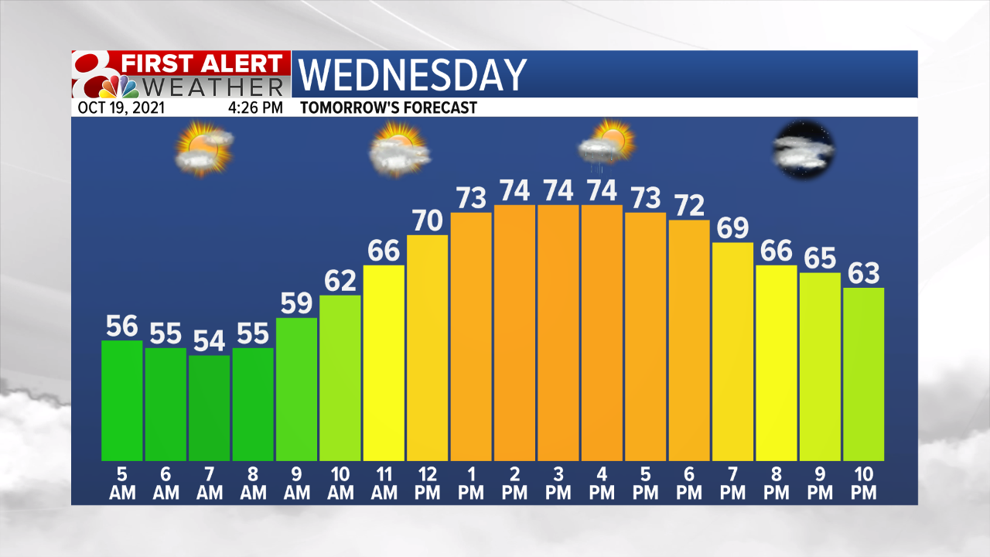 We'll need to watch for a few showers, mainly in the afternoon, as a cold front moves through the region. Beyond a few showers, this system is not expected to add up to much. Many locations won't see any rainfall and those that do will see less than 0.25".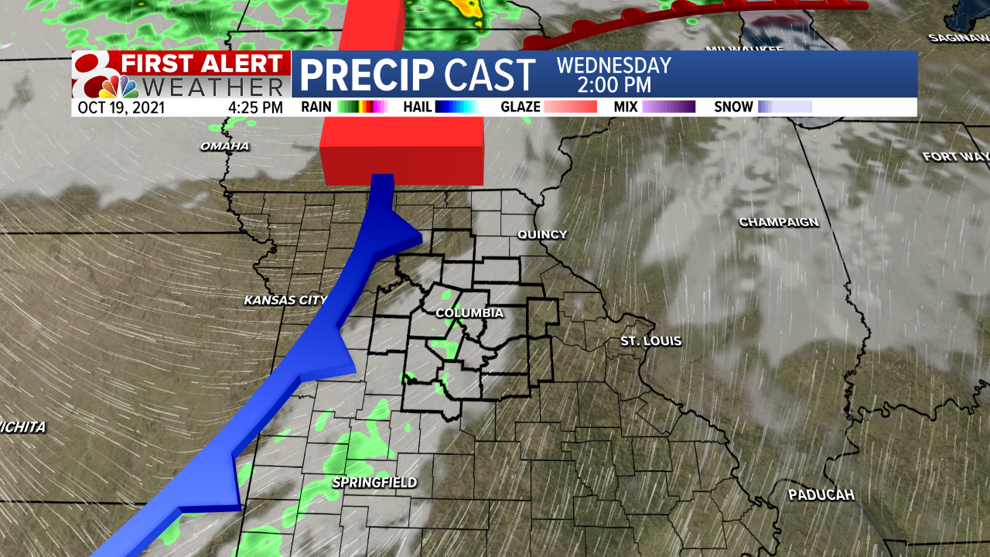 THE END OF THE WEEK
Thursday will be a significantly cooler day with highs only reaching the lower 60s, under partly sunny skies.
A weak front will push through the region on Friday causing a divide in temperatures from north to south. Northern portions of the viewing area will see highs in the lower 60s. Southern portions of the viewing area will see lows in the upper 60s.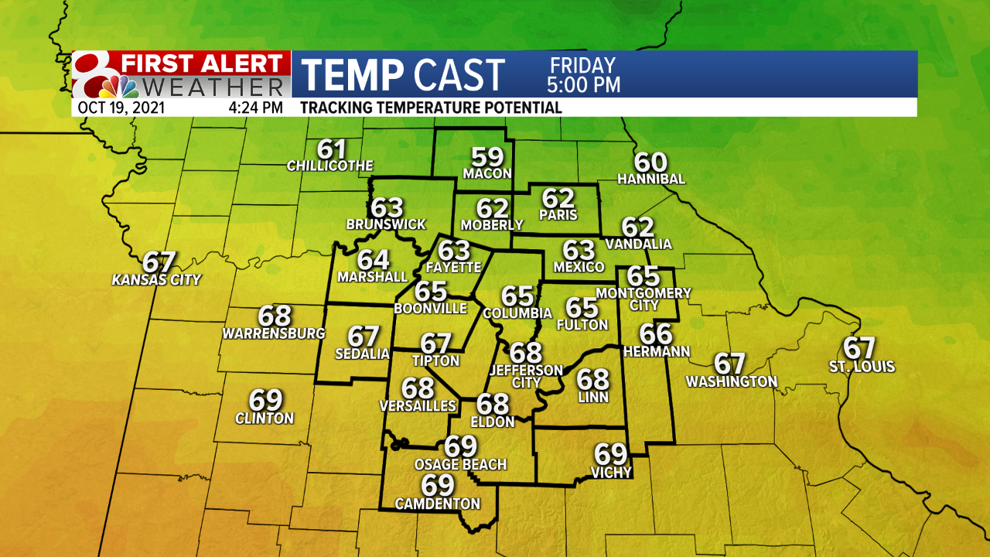 LOOKING AHEAD
A more potent system will arrive Saturday night into Sunday bringing the potential for widespread rainfall, some of which could be heavy. This will also bring a push of warmer air before another cool down towards the middle of next week.