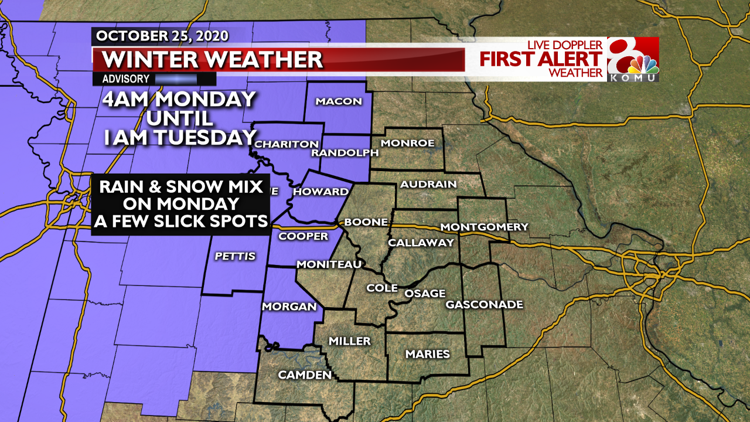 Throughout this Monday event, temperatures will largely be above freezing by 2-5º. So, while precipitation may fall as snow (due to colder air aloft) much of it will likely melt before it reaches the surface.
Soil temperatures will likely be in the 40s for much of this event on Monday, leading to melting as snow reaches the surface. Air within grass can allow for some accumulation, however.
Most, if any accumulation, will occur west of HWY 63 and north of I-70. At most I expect around 1" on grassy and elevated surfaces such as bridges.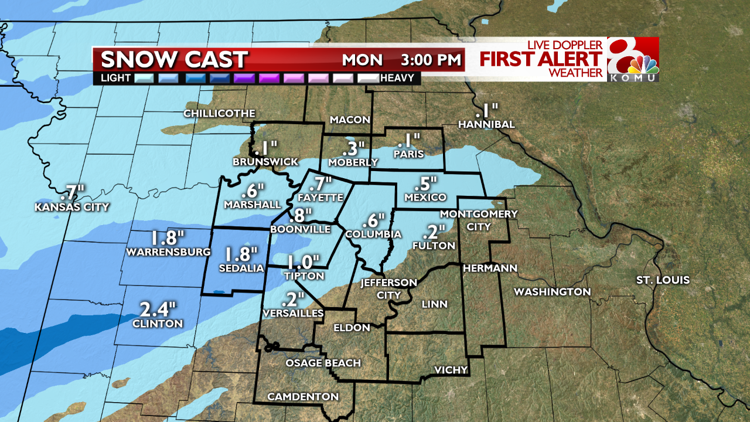 As for ice, there could be a brief glaze west of Missouri 5 (Boonville), but luckily temps should largely be just above freezing so major issues are not expected at this time.
TIMING
Moisture will move in after sunrise on Monday and continue to increase as atmospheric forcing mechanisms gain strength throughout the day.
This means rain and the snow mix will become more widespread in the afternoon than they'll be in the morning. Expect these to both tapper off in the evening.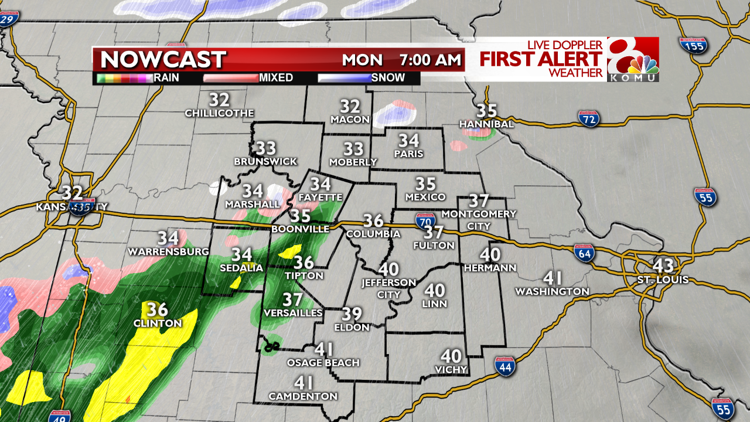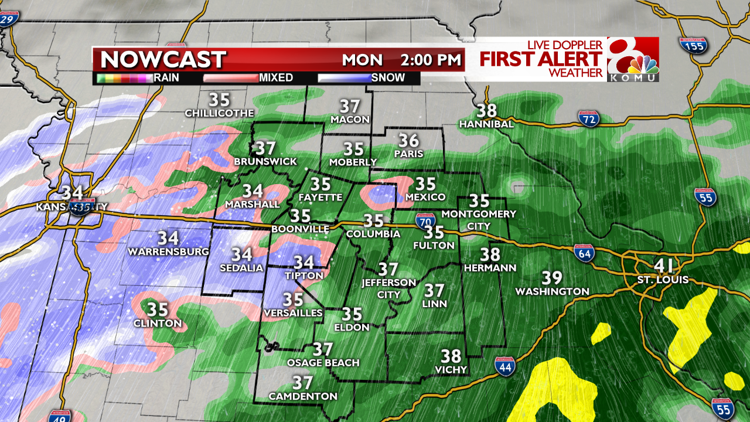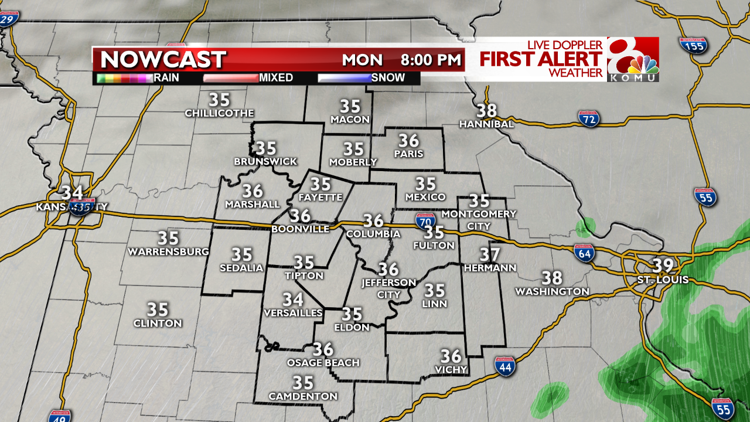 STORM MODE 1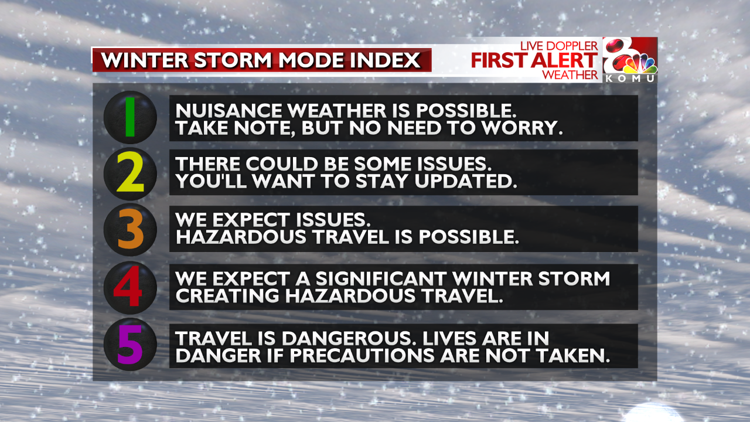 On our 0 to 5 scale we are in a Storm Mode 1 because we do not anticipate many issues with this event.
A few slick or slushy spots on the road are possible in areas receiving a rain/snow mix, along with a windshield glaze of ice for some areas in western mid-MO also. Warm ground temps and above freezing surface air temps should largely sequester winter impacts.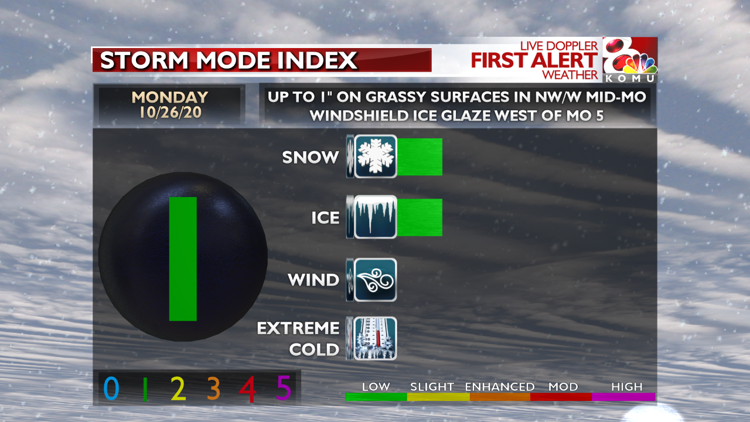 MORE RAIN AHEAD
There will be times for rain this week.
Showers are possible Tuesday afternoon and evening. 
Wednesday should be mainly dry during the day, though cloudy, with more rain Wednesday evening continuing throughout Thursday. 
RETURNING TO SUNSHINE 
Friday will mark a pattern change. As we head into November, temperatures will warm to seasonal conditions (near 60º for a high with a low near 40º) with plenty of sunshine. 
Halloween is looking seasonal.