Watching northern Missouri for a few thunderstorms this evening. Not out of the question to see a little hail, if storms can form. #MidMoWx #MoWx #MidMo pic.twitter.com/gI3DxrWlgb

— Matt Beckwith (@KOMUMatt) March 22, 2023
A warm front has surged through the region allowing temperatures to climb into the 70s for much of the region. This warm front will help for a few thunderstorms to form overnight into early Thursday morning, across northern Missouri. These storms could be on the strong side with some small hail, but the severe weather threat is low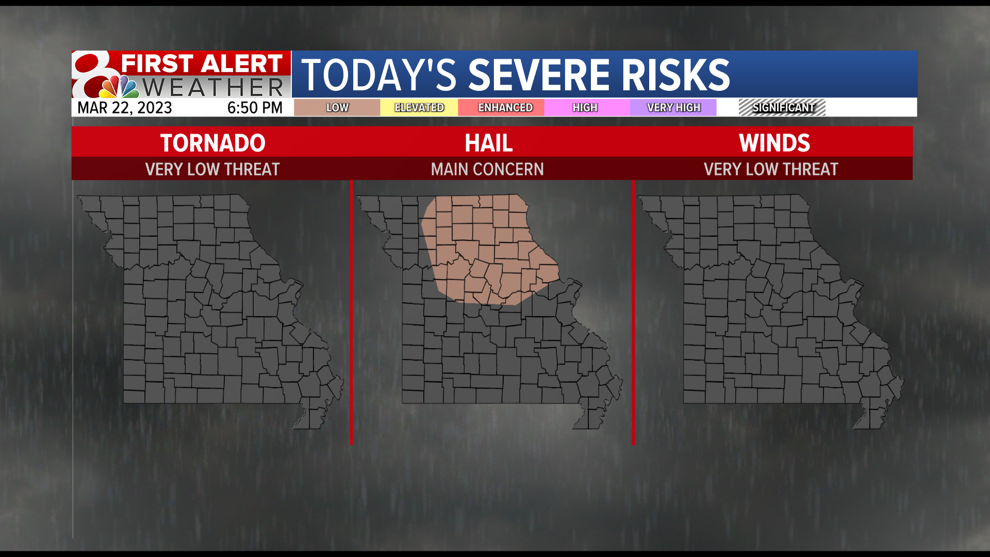 THURSDAY'S FORECAST
Temperatures will start near 60° on Thursday, but temperatures will fall through the day.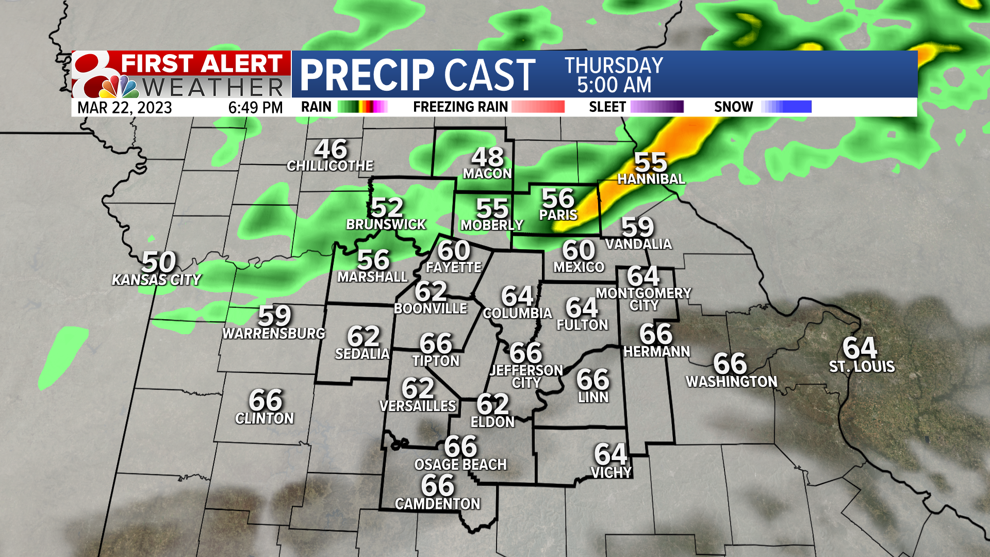 A few passing showers and thunderstorms are expected through the morning hours with mild temperatures, but a cold front will allow for temperatures to drop from north to south.
Conditions will be much drier into the afternoon with temperatures falling. Areas near highway 24 (and north) will fall into the 40s while southern Missouri will stay near 60.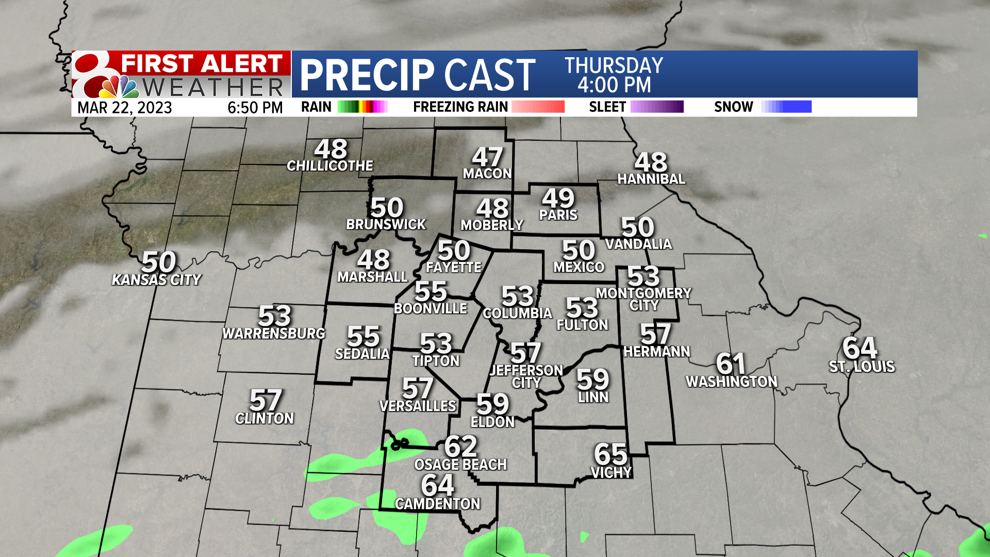 Showers and thunderstorms are expected to develop again by the late evening and continue overnight and through Friday.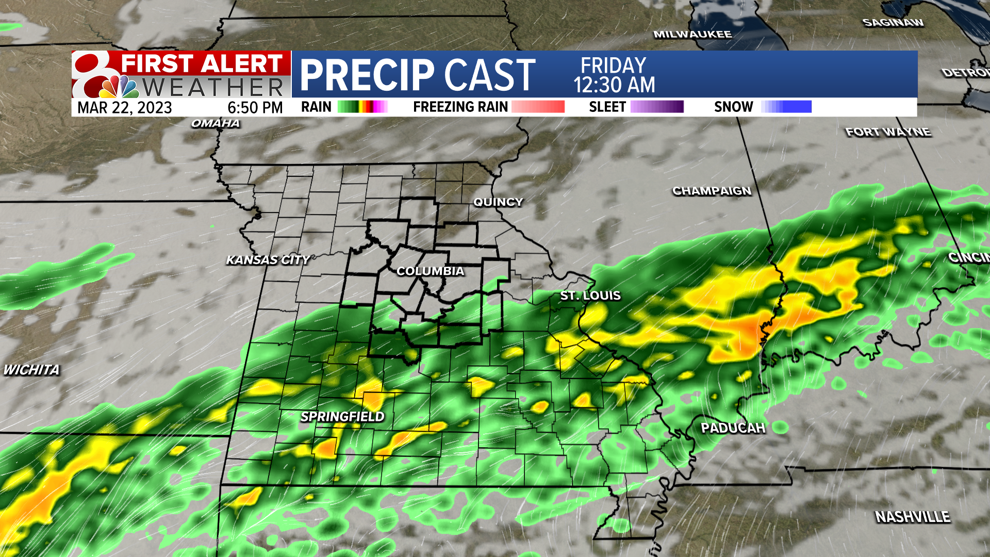 INTO THE WEEKEND
Friday will feature passing light to moderate showers across central Missouri, but heavy rain will be a concern across southeast Missouri.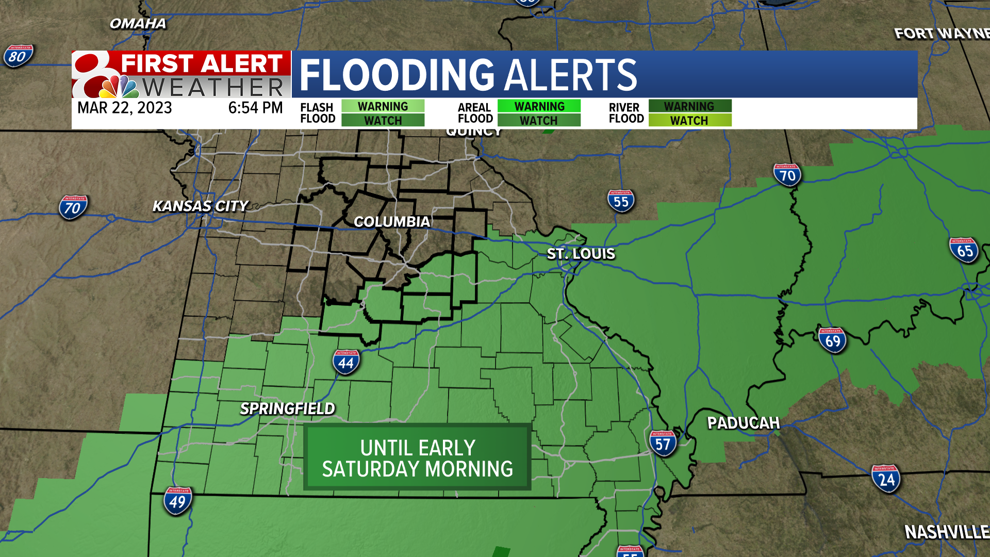 We are looking drier on Saturday, but a few morning flurries aren't out of the question. Sunshine is also looking more limited, so we've adjusted the forecast to mostly cloudy. Rain chances return again on Sunday, mainly in the afternoon and evening