The cold front which moved through yesterday brought some light rain to areas in southern Missouri. It also knocked down our temperatures into the mid-80s. 
A COOL THURSDAY MORNING YET WARM AFTERNOON
Temperatures in the morning will be quite cool with the high in Columbia being around 60 degrees. In the rural communities, those temperatures will drop into the 50s, with some getting as cool as 55 degrees.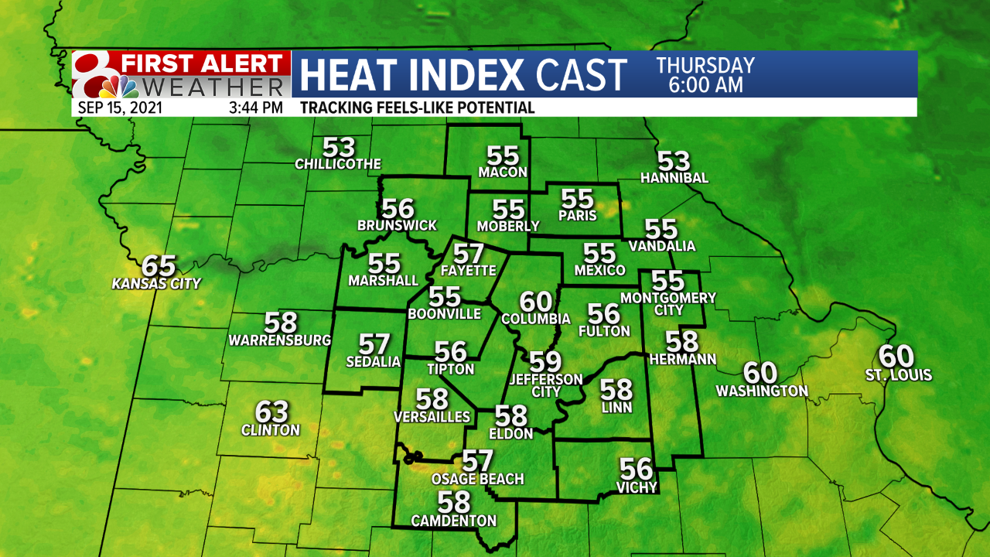 Temperatures will warm into the middle-upper 80s by the afternoon, still above average for mid-September.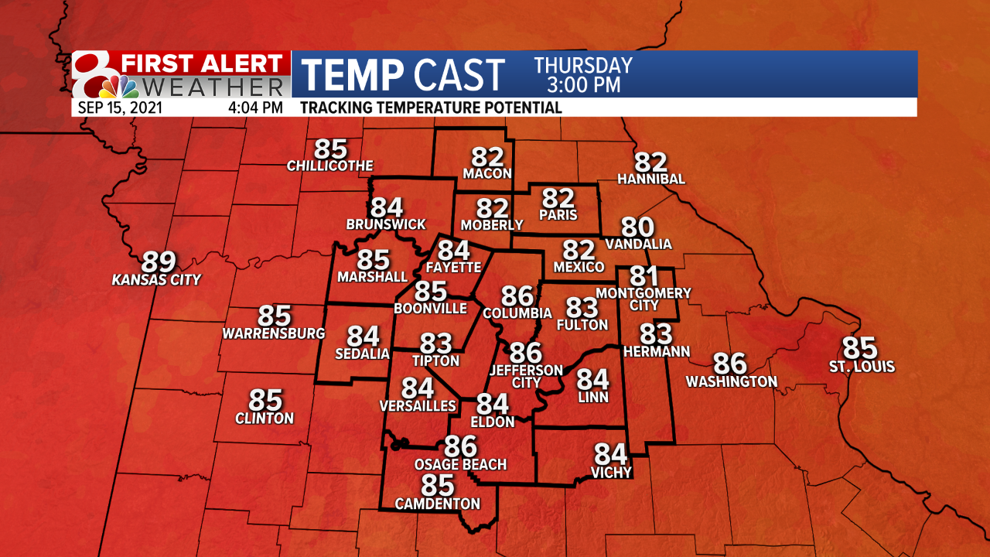 90s RETURN FOR THE WEEKEND
Yes, looks like central Missouri will experience another weekend in the 90s. However, this weekend looks to be right around 90 for both days, meaning some will likely stay in the 80s. Humidity will be noticeable but not excessive through the weekend.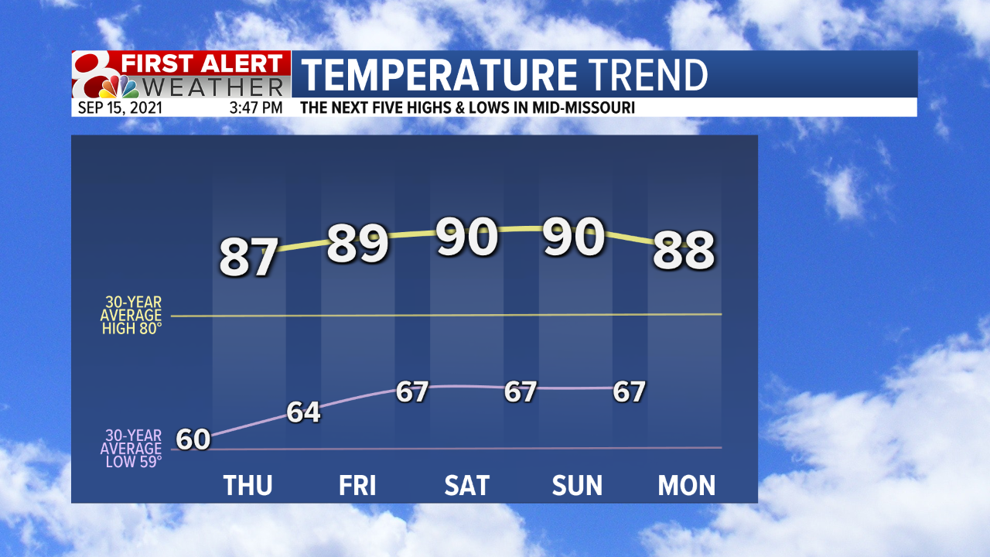 BEGINNING OF FALL
Fall is only a week away! 
A cold front will move into our area Tuesday night into Wednesday, bringing our next rain chance as Summer winds to a close. then the temperatures look to take a plunge for the first day of fall into the upper 70s, which is slightly below average for the beginning of fall!