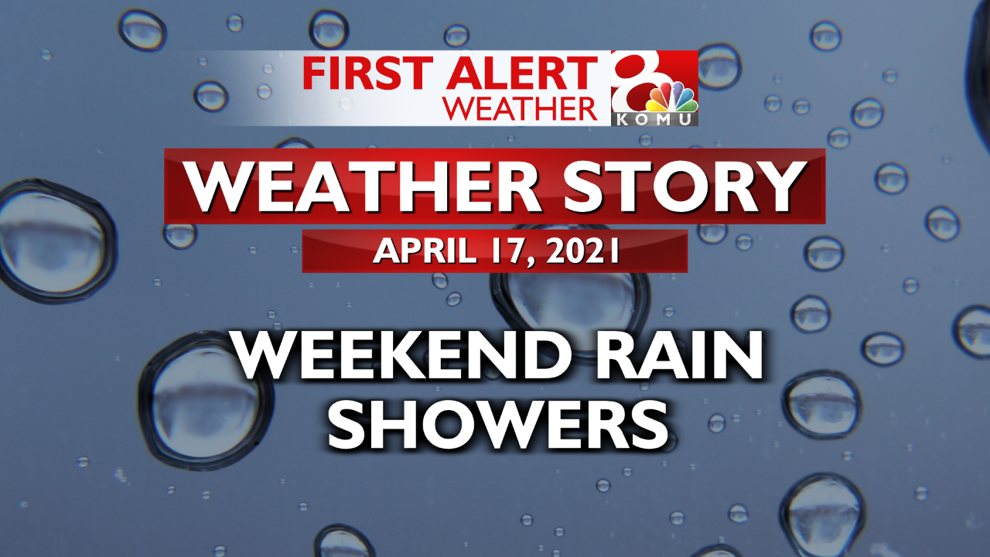 Spotty & light rain showers will continue through the weekend. Rain, chilly temperatures and a rollercoaster ride are ahead over the next few days.
WEEKEND FORECAST
The widespread rain will come to an end Saturday morning, but spotty showers will remain in the forecast through the day. Plenty of dry-time is expected, but you'll want to keep the rain gear handy.
High temperatures will climb into the middle to upper 50s this afternoon, where we could even see a few peeks of sunshine before it sets.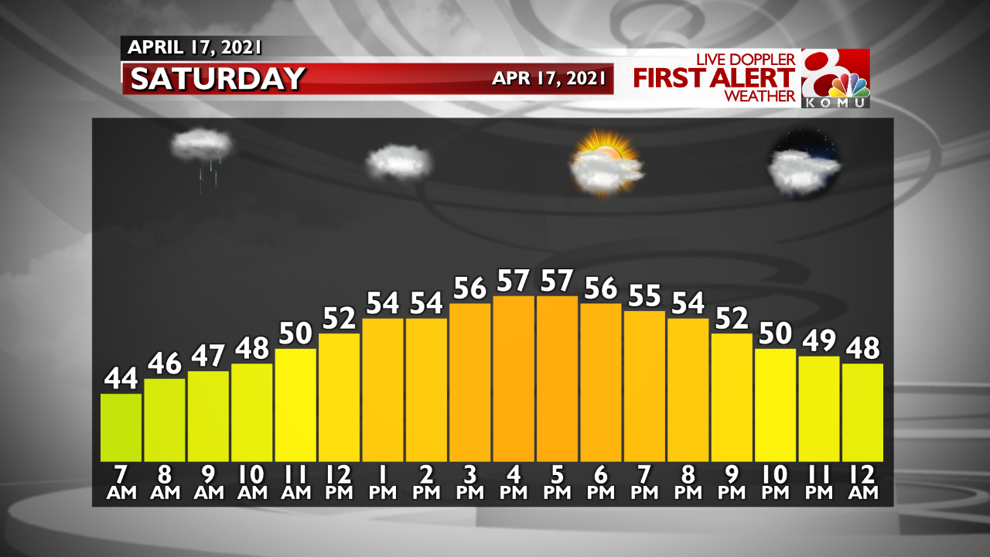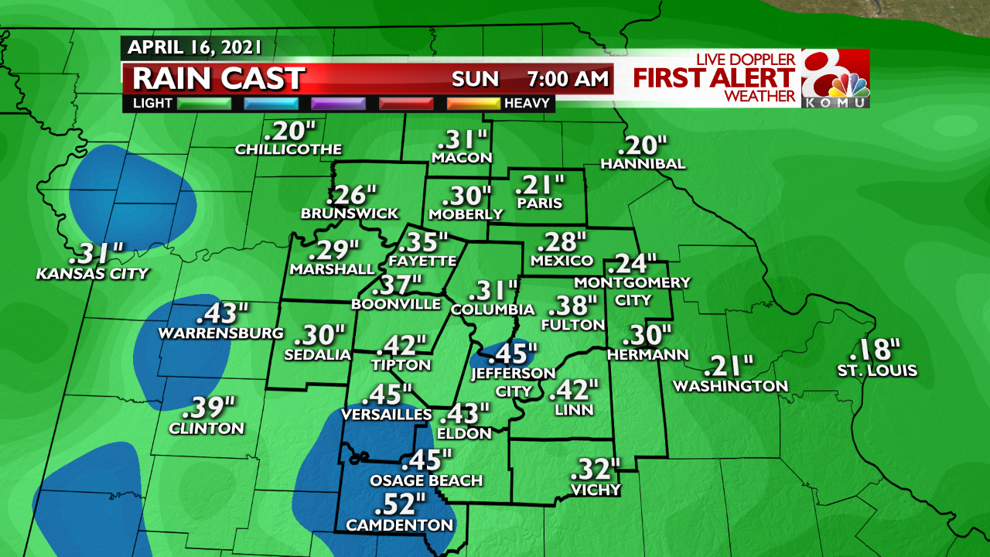 This weekend, we are expecting around 0.25" to 0.75" of rainfall. The heaviest of the totals will be over the western and southwestern portions of the viewing area.
Sunday is trending to have an increase in rain chances too. Scattered showers are expected, especially in the afternoon. You may even hear a few rumbles of thunder, as well. There will be some sunshine during the day as highs push to the lower 60s.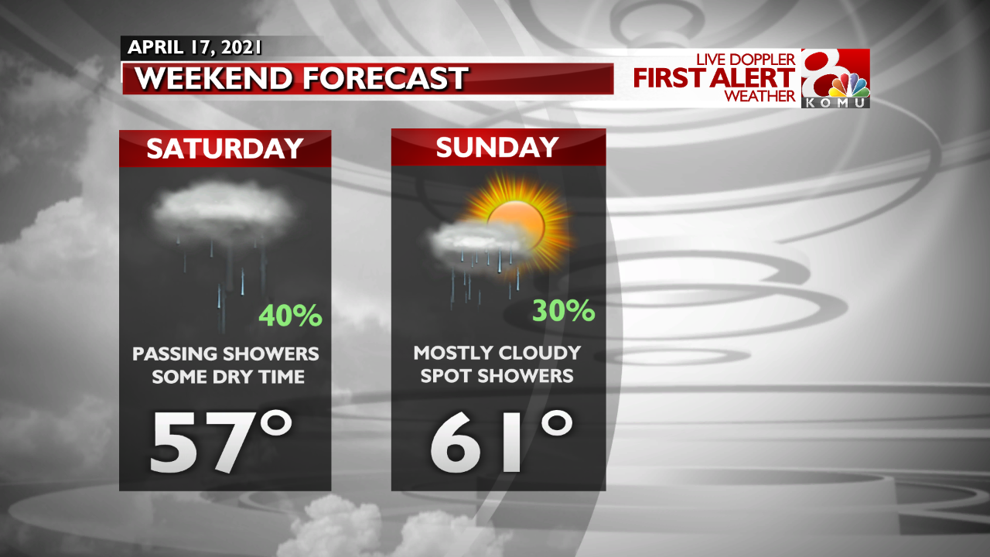 STAYING COOL INTO NEXT WEEK
Monday looks to be a very nice day with sunshine and highs in the middle to upper 60s. The warmer air should feel really good! By Monday evening, a strong cold front will pass through Missouri leading to a cloudy and wet Tuesday.
Now comes the part of this First Alert Weather Story where we need to address the elephant in the room….winter-like weather.
Tuesday's temperatures will be significantly cooler than normal with highs only in the 40s. There will be some moisture associated with this colder air and that is going to make for a cold rain, that may be mixed with a few snowflakes at times. At this point, we expect the bulk of the precipitation to be rainfall, but a few flakes could mix in.
This system is still several days away, so we'll be watching it! At this time, this system isn't anything that we need to worry about. One thing that is almost certain, however, is frost (and maybe even a hard freeze) Wednesday morning.
We will be slightly warmer for Thursday morning, in the middle 30s, but frost will be possible once again. Temperatures will slowly climb through the rest of the week.
Another rain chance is possible again on Friday.