Sunday can not be better if you are looking for that perfect fall day! High temperatures will be right around 70 degrees in the afternoon, and sunshine will be in abundance. If you can get outside today, get outside!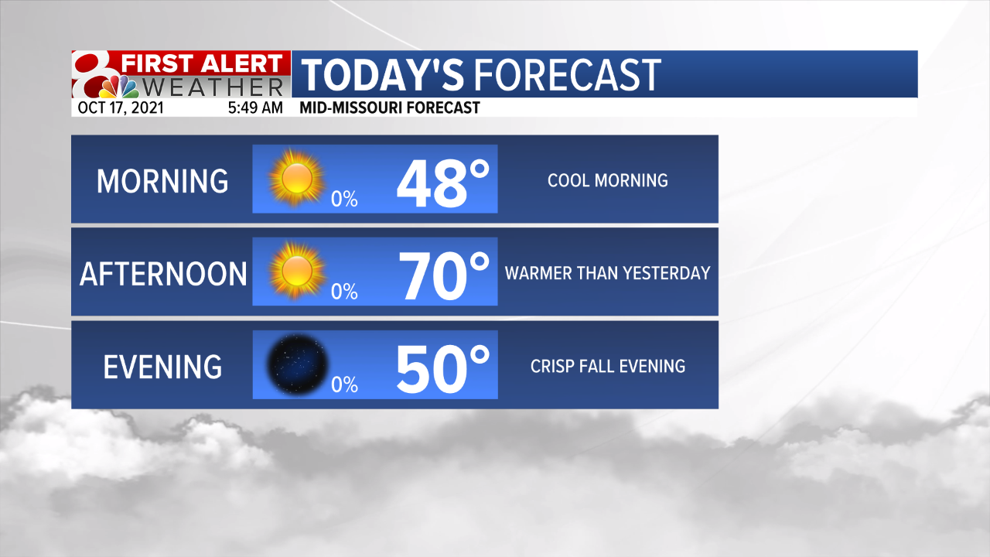 Temperatures will warm a little bit more for Monday and Tuesday with highs in the middle 70s.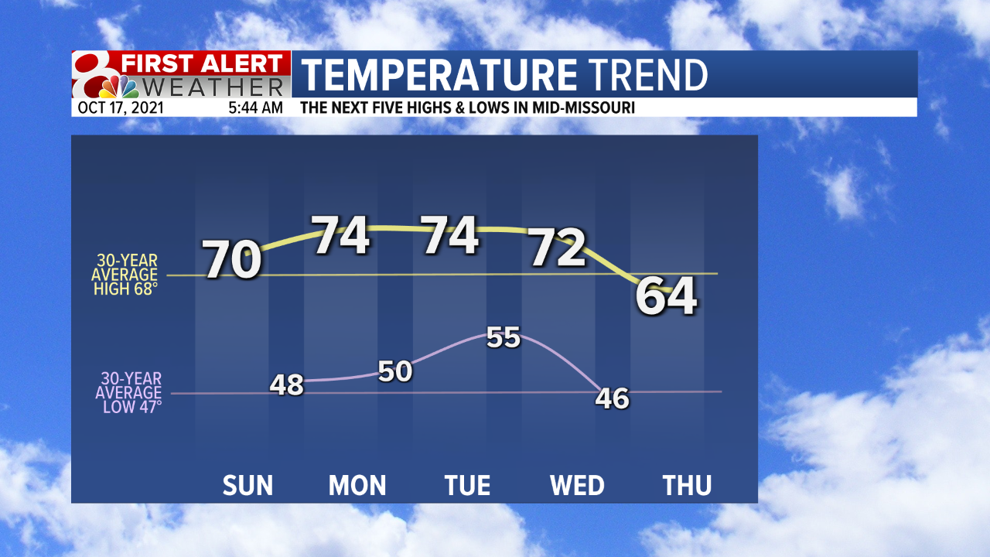 Sunshine will continue to be in abundance. A few clouds might pass overhead Monday night into Tuesday morning, other than that not a cloud in the sky. 
As you might have noticed on the two images, changes come to the perfect fall forecast Wednesday. A cold front will move into the area on Wednesday bringing increased chances for clouds. A few rain showers is also possible, but it will be hard to get enough moisture to create more widespread shower activity.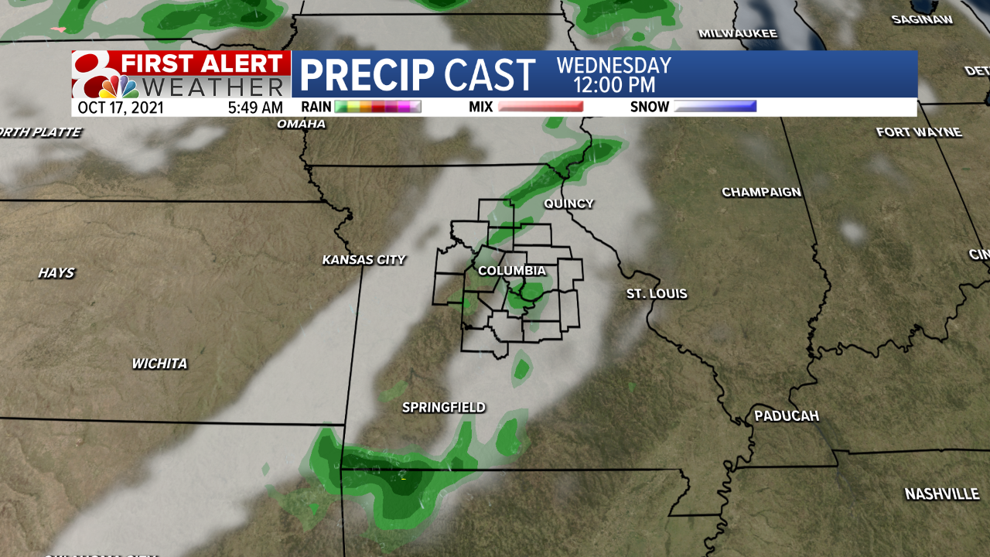 Temperatures will fall back into the 60s Thursday into next weekend behind the cold front, slightly below average for October until the weekend. Dry conditions will continue as well into the weekend, while temperatures slightly warm through next weekend.