Quiet forecast periods are never a bad thing, especially this time of year when disruptive weather can cause headaches and travel woes.
We finally got sunshine Tuesday afternoon and this will kick off a trend of sunnier skies through Friday. Temps will be warmer for a few days too. Possibly the most 'active' weather feature today is the wind.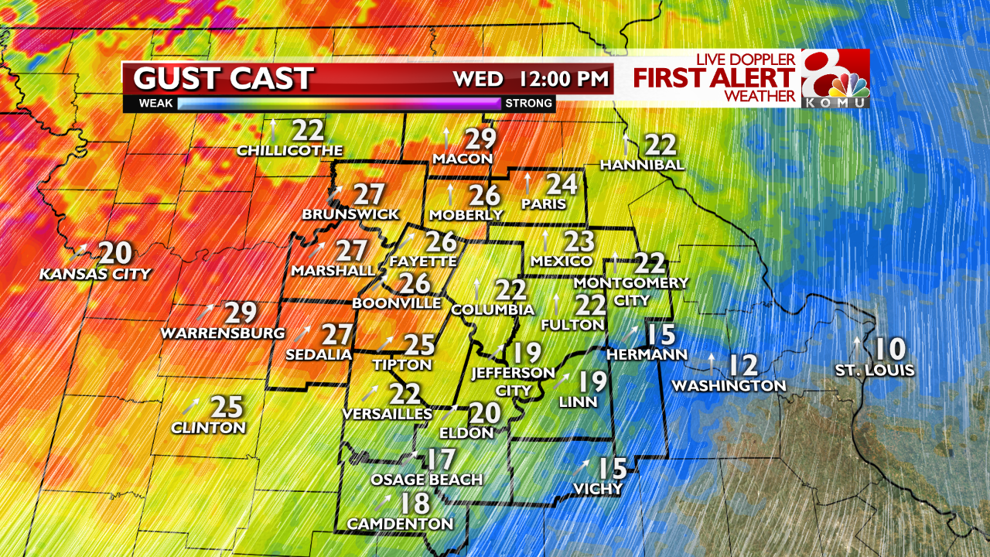 Winds will accelerate out from the southwest this morning, rising to a range of 10-15mph, gusting to near 30mph in the afternoon. This wind will settle in the evening and is not expected to be as breezy for the rest of the week.
WIDE SPREAD FOR WHAT COULD HAPPEN SUNDAY-MONDAY
This late weekend storm system that will pass through the central United States has a lot of possibilities. As of now, temps are still trending warm (above freezing) and should mean mainly rain if we see any precipitation.
This system continues to show a chances of missing Missouri altogether, dodging us to the north and south. Therefore, precip chances are only around 30-40% for Sunday and Monday.