Happy Friday, folks! Have you enjoyed the great weather to end our week? I know I sure have. 
For our weekend, we're looking at a tale of two halves. The first half comes our way Friday night - Saturday, when showers and gusty winds will overspread mid-MO. The second half arrives for Sunday, with near picture-perfect weather expected. We're breaking it all down in this evening's Weather Story. 
Friday Night: Rain Arrives
Rain and a few embedded thunderstorms will likely roll in from the south starting around 7-9 PM. This rain will spread north throughout the evening and overnight, with most of mid-MO getting wet before daybreak Saturday.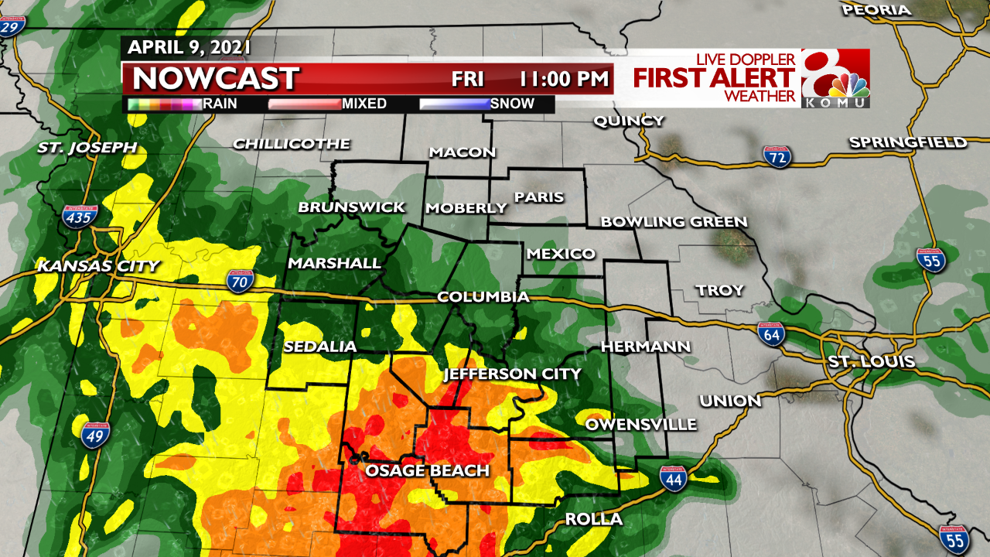 As this activity pushes in, we cannot rule out one or two strong storms in our southernmost counties. The most likely timeframe for this will be between 7 PM and Midnight. Any strong storms that do manage to enter the area may contain gusty winds and hail.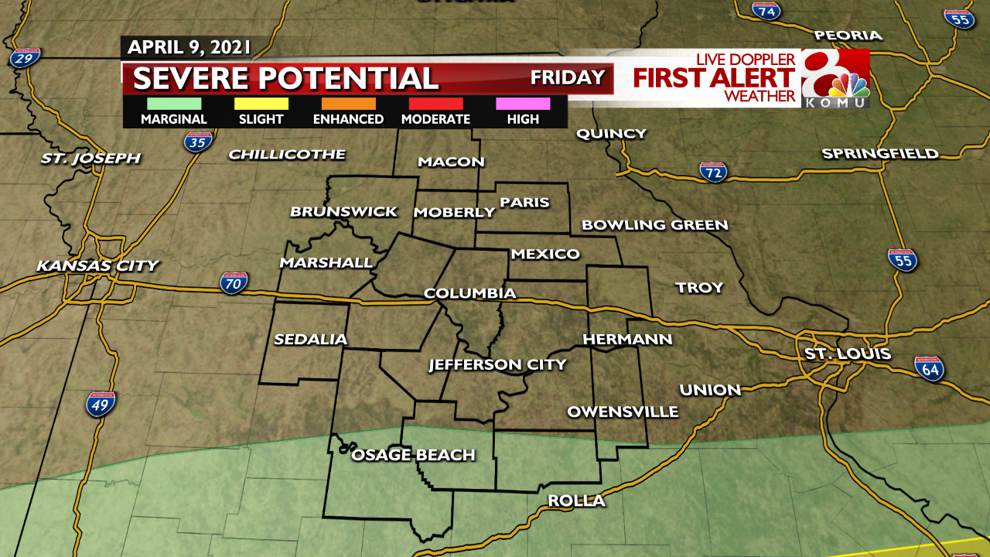 The vast majority of us, however, will not see severe weather. The low risk will be primarily confined to the green-shaded area above. Due to the potential for one or two more robust storms, we're in a Storm Mode Index of 1 (on a 0-5 scale) tonight.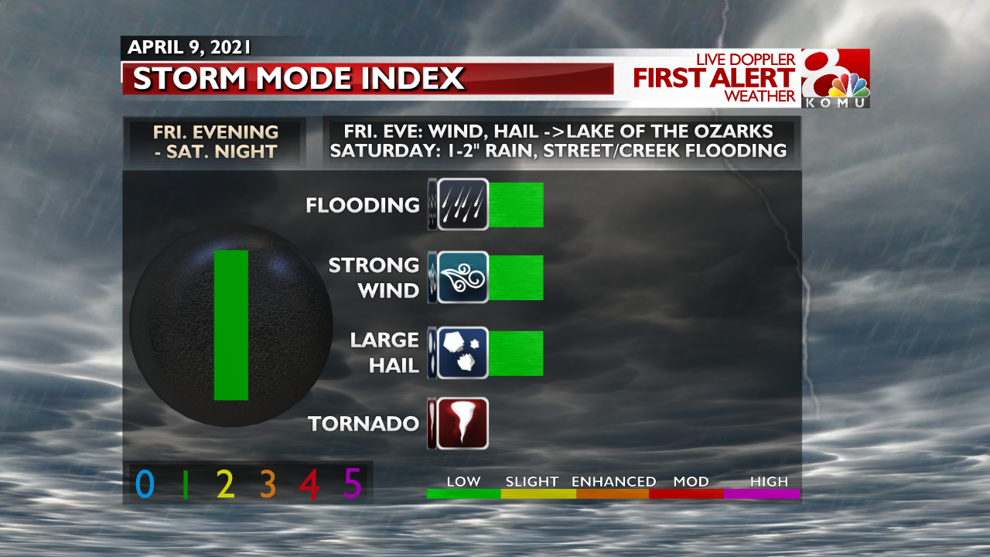 Rain will continue to roll northward throughout mid-MO during the rest of the night. Some folks could pick up decent amounts, and we will only continue to add to those totals during the day on Saturday. 
Saturday: Rainy & Windy
The low pressure system responsible for our Friday night rain will slide east of us for Saturday. As it does so, moisture will wrap around on its back side. That will keep most of mid-MO firmly in rainy and windy conditions for much of Saturday.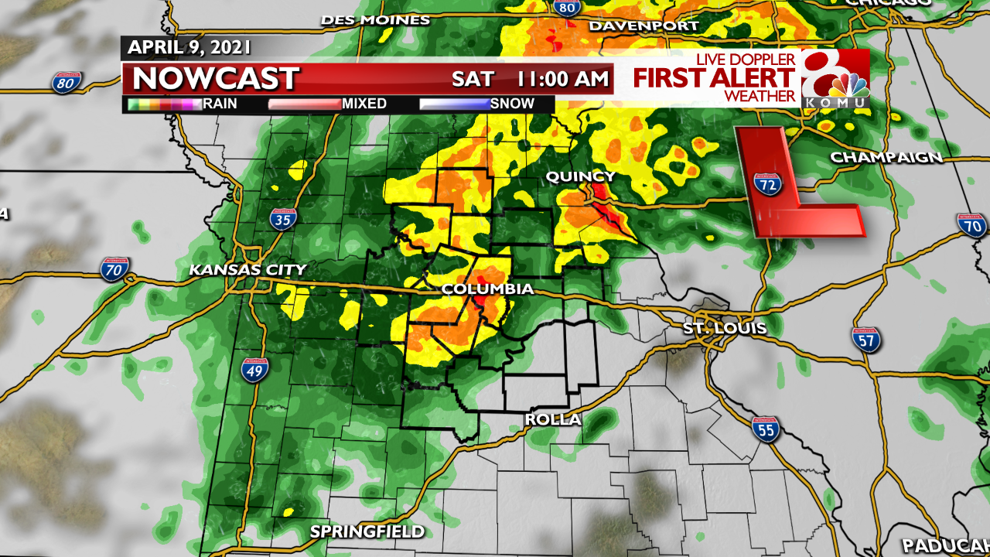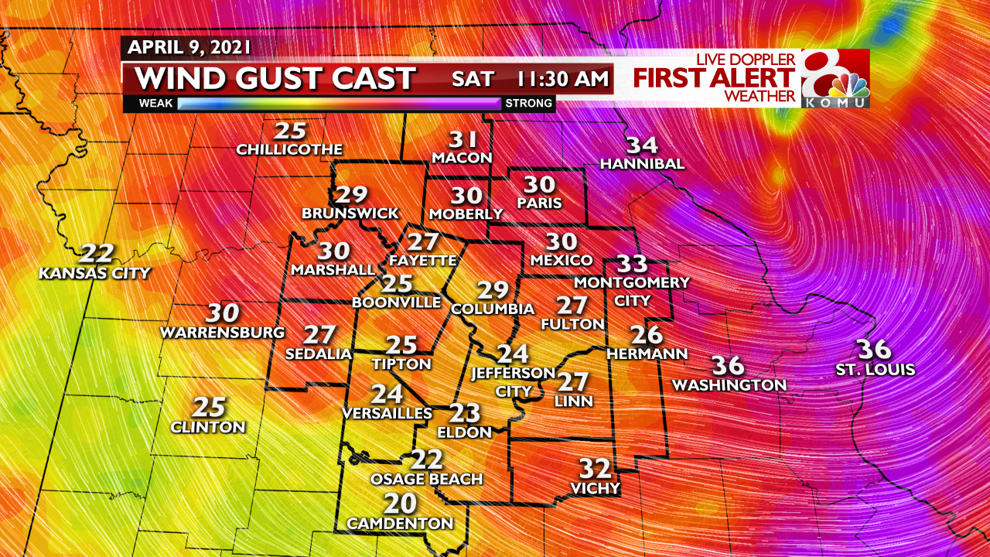 Given the widespread nature of the rain, it's likely to be a washout. Additionally, temperatures will only climb into the lower 50s, which - when combined with the rain and wind - will make things feel raw. Those with outdoor plans Saturday should consider rescheduling them. 
After everything is said and done, most of mid-MO should receive anywhere from 1-2 inches of rain. Locally higher amounts will be possible. This could create minor flooding concerns for much of the area, especially in places that saw heavy rain just a few days ago.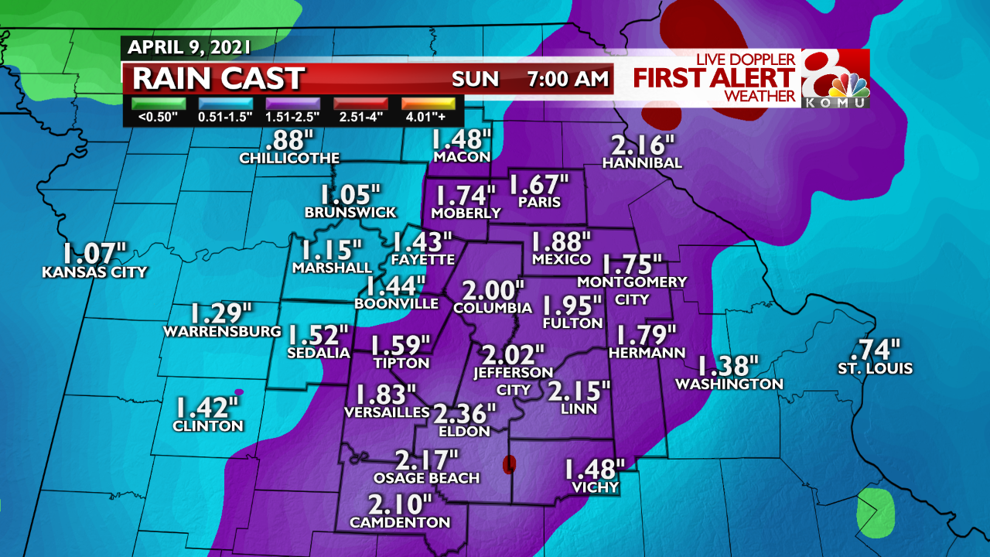 Due to the concern for minor localized flooding on Saturday, we will remain in a Storm Mode 1 throughout the day. 
Sunday: Mild & Enjoyable!
Rain will move out early Saturday night, setting the stage for some fabulous Sunday weather. We're looking at sunny skies from start to finish, with afternoon highs in the upper 60s and lower 70s!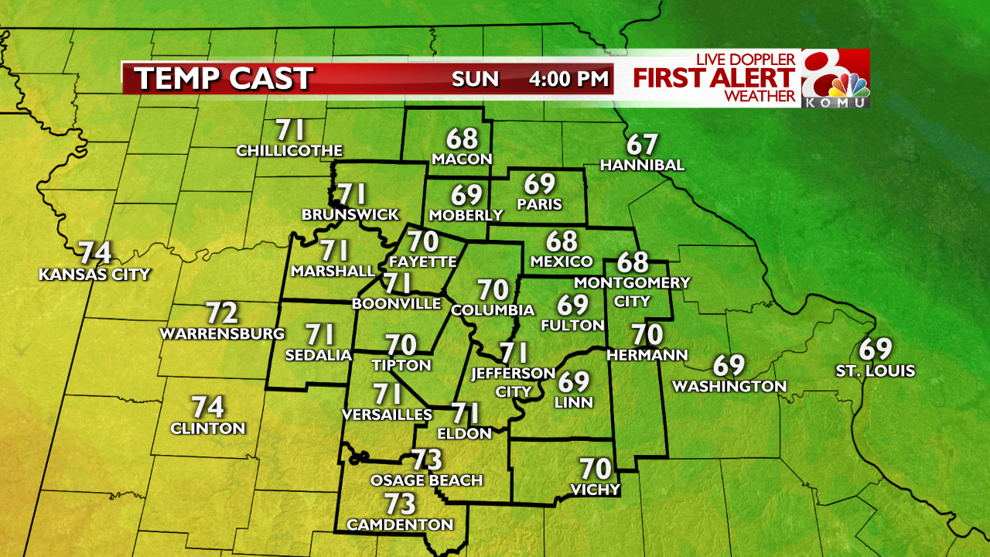 Next Week: Trending Cooler
A cold front is slated to enter mid-MO Monday morning. This will knock our temperatures down about 10 degrees, though rain currently looks unlikely as it moves through.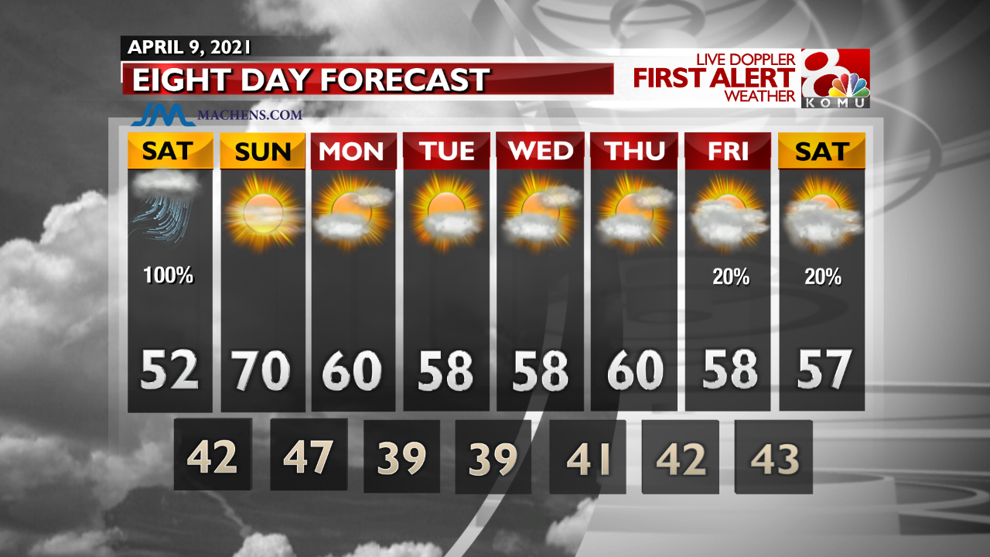 Temperatures will hover in the upper 50s and lower 60s (about 5-10 degrees cooler than average) throughout next week. Overall, it's looking like most of the week will be dry. 
Have a great weekend!