Mother nature will attempt to satisfy a large base of people weather-wise through this week. Fan of the warm and sunny conditions? Today and Monday is for you. Like the rain? Wednesday and Thursday has you covered. Cold weather something you enjoy? The end of the week will be for you. 
WELL ABOVE-AVERAGE START TO THE WEEK
The gradual warm-up we have been seeing over the last several days will peak Today and tomorrow. Temperatures on Sunday will range from the upper 60s over eastern Missouri to the lower 70s over western Missouri. 
Everybody will likely hit the 70s on Monday. Then, as clouds begin to press in on Tuesday and Wednesday temperatures will cool slightly but still above-average with temperatures in the middle 60s.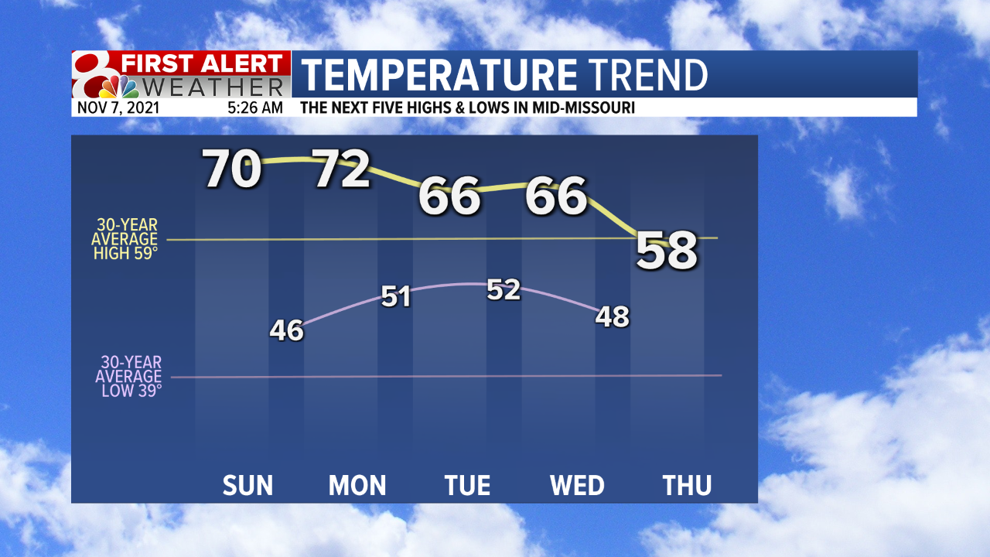 MID-WEEK RAIN CHANCE
The increasing clouds seen on Tuesday and Wednesday is ahead of a cold front which will slowly traverse across the country through the week. The front gets close enough to Mid-Missouri on Wednesday afternoon to produce a few spot showers.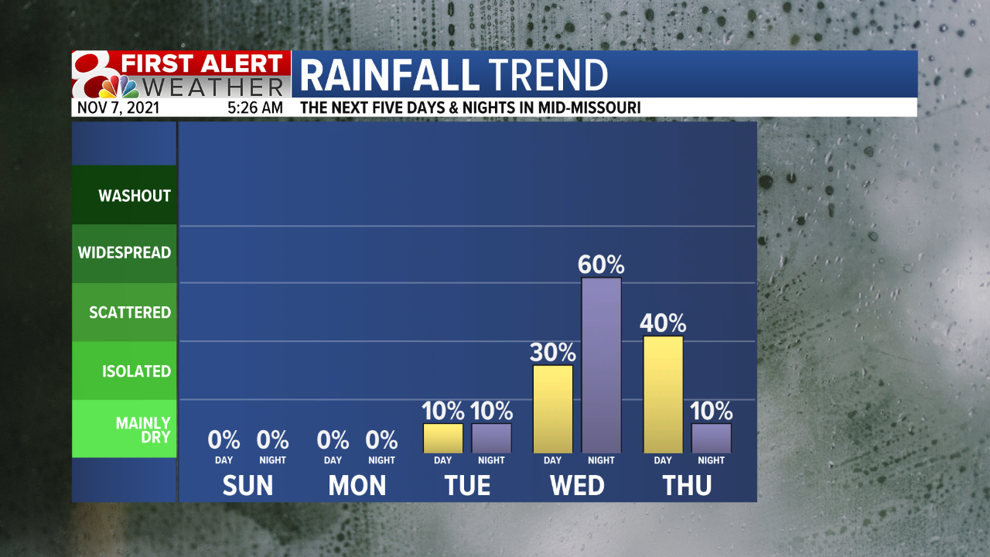 A much more widespread chance of light rain will move through on Wednesday night into Thursday morning as the cold front makes its way through our area. This rain is expected to be relatively light.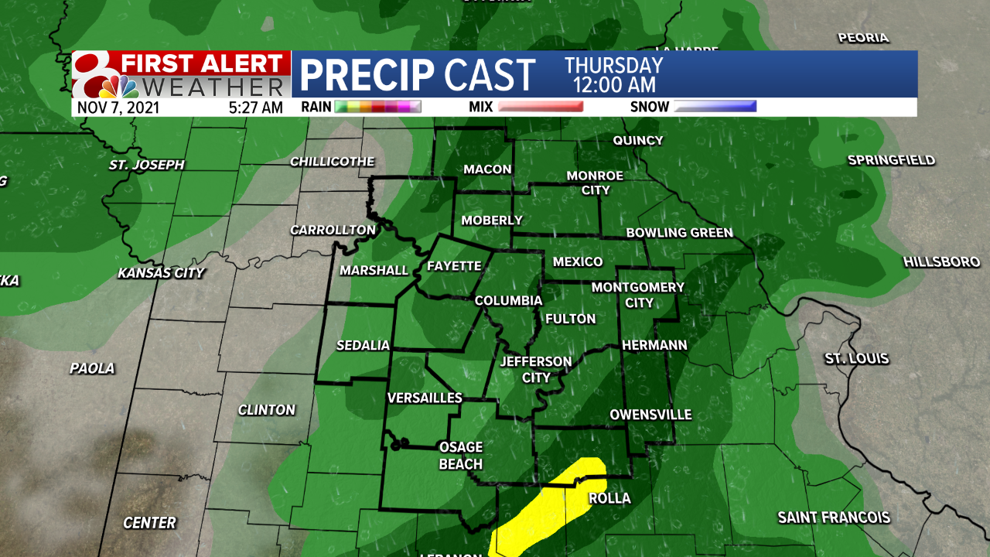 Most of the rain will be out by Veterans Day morning, leading to a drier afternoon. 
WELL BELOW-AVERAGE TO END THE WEEK
After the cold front, the crash in temperatures will be significant. The hinge day is on Veterans day where the high will be 58 in the morning, right at average for November, but temperatures will fall throughout the day. The low on Thursday will be 38, and Friday the high won't recover much with highs only in the middle 40s. Lows will fall below freezing again into the weekend, leading to more frost/freeze chances.