FRIDAY FORECAST
Friday will have another bitter cold start to the day. Morning temperatures will be in the single digits, but it won't feel as cold due to a much lighter wind. Wind chills will range from -5° to 0° for the morning hours.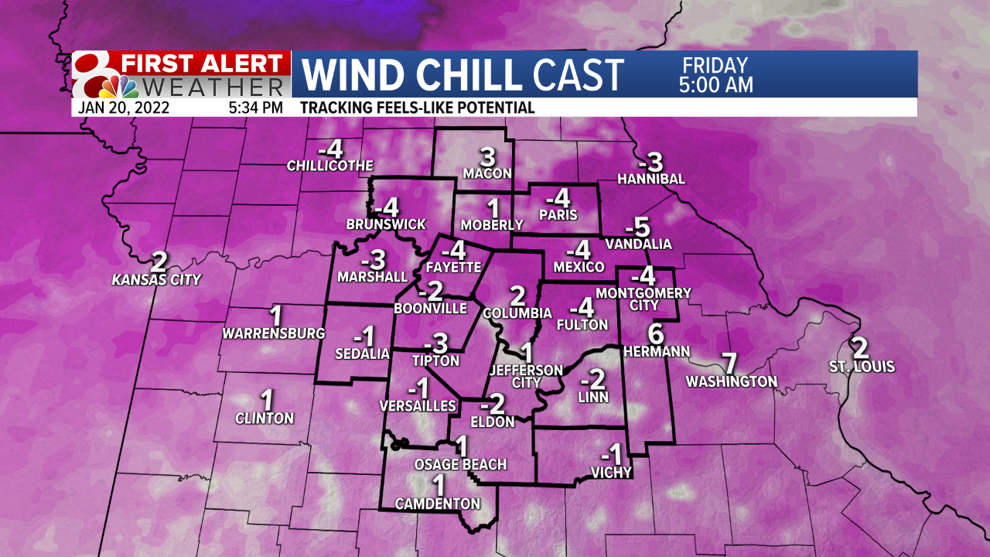 High pressure moving overhead will help shift winds out of the south for the afternoon. This will help boost temperatures to the middle to upper 20s under mostly sunny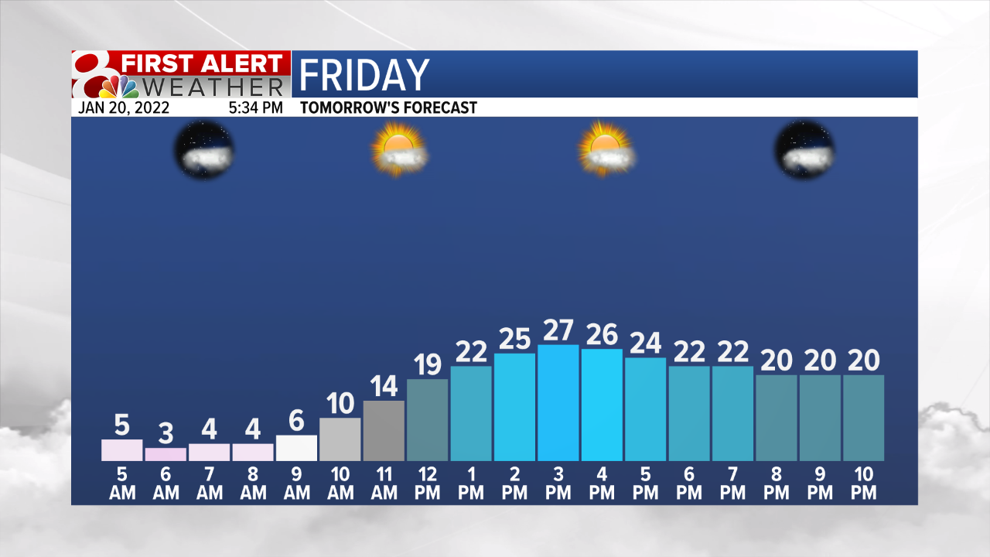 LOOKING AHEAD
Temperatures will be on a warming trend through early next week. Saturday will feature highs in the upper 30s with partly to mostly cloudy skies.
Sunday will warm to the lower 40s with a mix of sunshine and cloud cover.
Temperatures will continue to warm on Monday with highs returning to the upper 40s, but another blast of colder air is set to arrive for the middle of next week.