High pressure remains overhead, but it won't stick around for much longer. After today starts a stretch of hot weather with heat indices jumping in the 100s.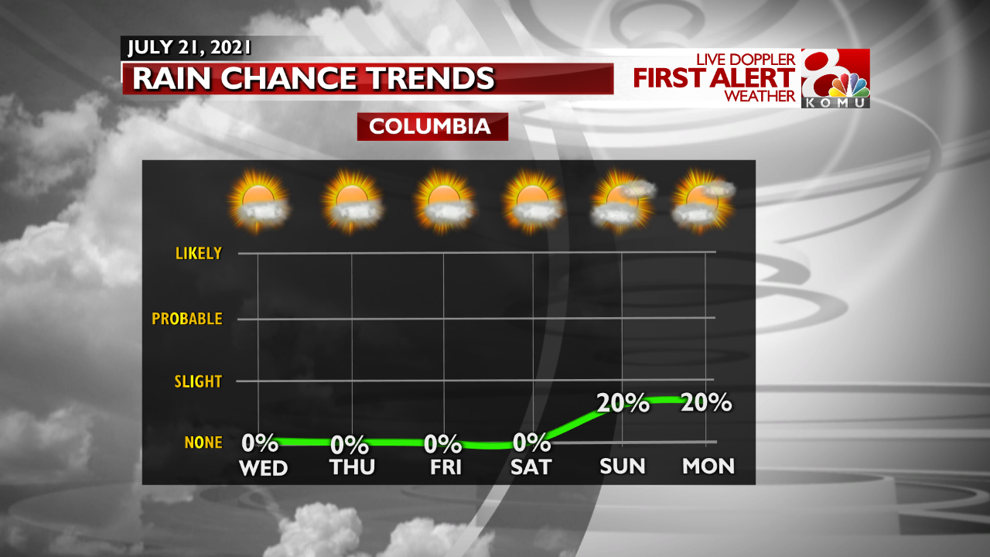 Rain chances will remain low over the next 7-10 days. The next best chance for rain will be on Sunday and Monday as an upper-level systems passes to our north. There may come another chance for rain late next week.
Heat index values will be the main focus approaching this weekend and all of next week. The last time we had a long period of days in the 90s for high temps was back in early June. This was right before heavy rain impacted the state for several weeks.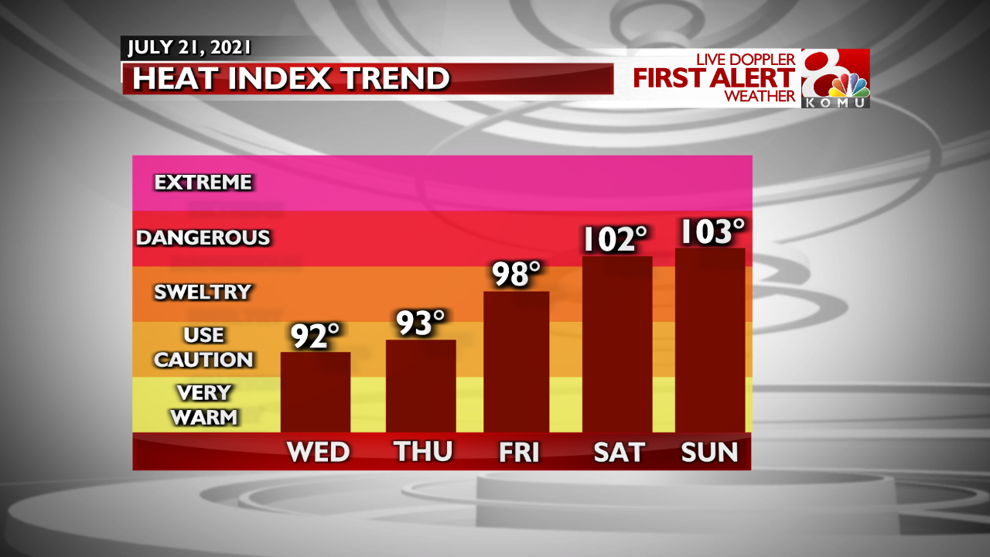 Expect a heat index around 98 to 103 from Friday through Sunday. Beginning next week the heat index will range from 100 to 105. Excessive heat watches are in effect for the Kansas City Metro this weekend and next week in  anticipation for the anticipation of a high heat index.