Hope everyone is enjoying the first few days of Fall with temperatures in the 70s, because Summer will attempt to join us for another round of above average temperatures. 
"COLD FRONT" PASSAGE TONIGHT
A weak cold front will pass through central Missouri overnight tonight. This front does not have a lot of moisture to work with, therefore, any significant rain chances is not expected. Can not rule out an isolated sprinkle with the frontal passage, particularly over eastern Missouri, but mostly cloudy skies will prevail overnight.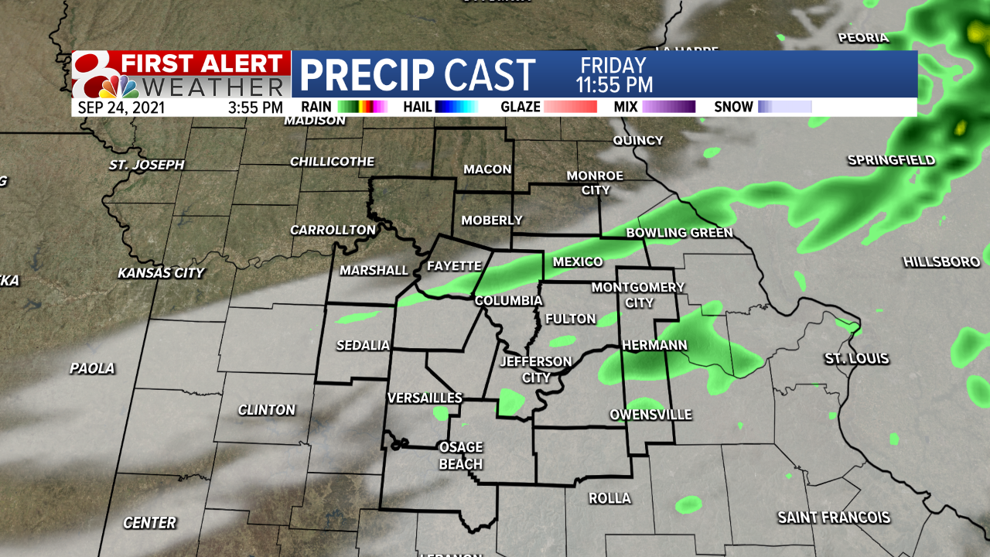 Skies will clear quickly Saturday morning, leading to a quintessential Fall day with temperatures in the middle 70s. 
THE RETURN OF SUMMER
Enjoy Saturday, because we likely will not see high temperatures in the 70s again until the week after this coming one. Southerly flow from the Gulf of Mexico will stream northward into Central Missouri shoving our temperatures to around 15 degrees above average on Sunday. Through the middle of next week, temperatures will be in the low 90s before a slight walk-back into the 80s occurs by the end of the week.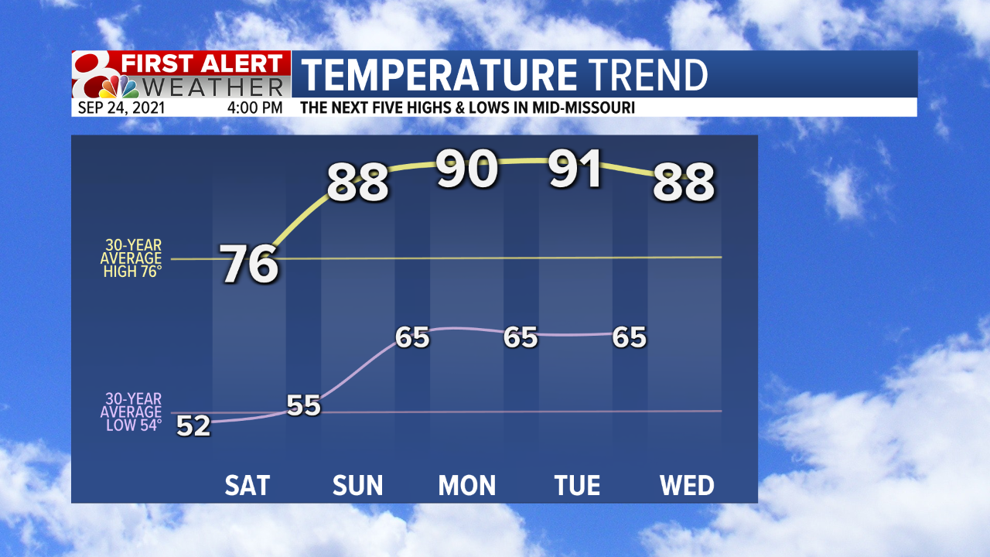 Although we will see a weather system off to our west, bringing rain to Kansas/Nebraska, but central Missouri will remain dry at least through the weekend.