A cool front moved through central Missouri overnight, setting up perfect conditions for dense fog to develop over a large portion of the viewing area through 8-9am. If you have to drive this morning, allow for a few extra minutes in your commute.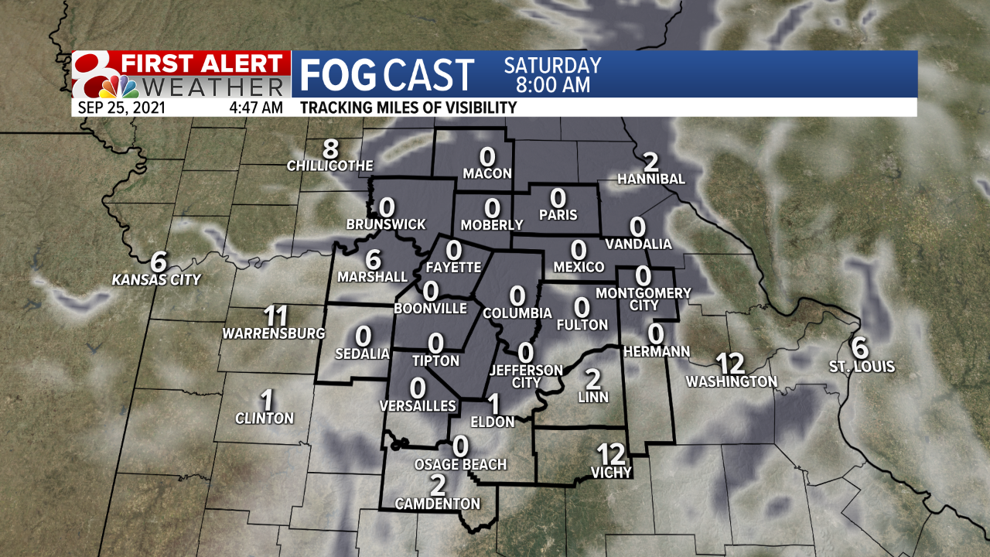 TALE OF TWO SEASONS
This weekend will feature those classic Midwest weather-swings as each day represents a different season! For those who like Fall weather, Saturday will be your day to enjoy, temperatures will be in the middle 70s with abundant sunshine.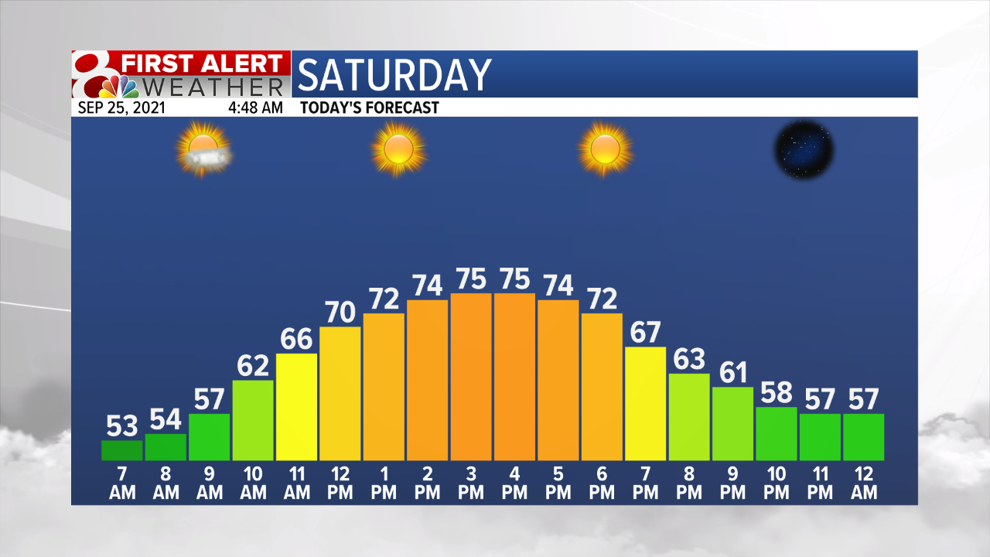 Winds will be out of the west today, shifting to the south overnight before intensifying on Sunday. This southerly flow will bring breezy conditions with wind gusts up to 25 mph. This is the warm weather direction, and boy will it bring the warm air with it.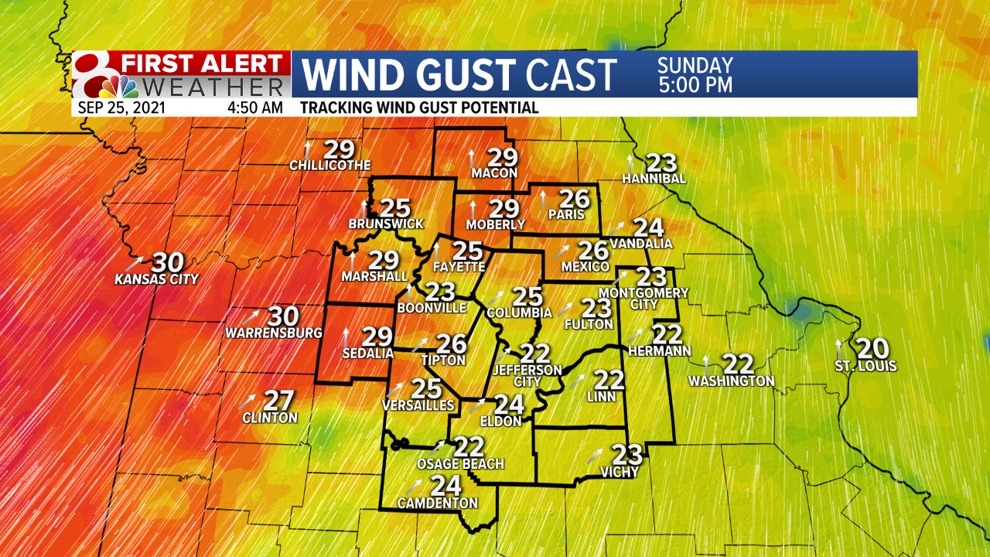 For those who like summer weather, tomorrow will be your day to enjoy. Temperatures jump up 10-15 degrees into the upper 80s throughout the area. Sunshine will still be abundant, and keep in mind that southerly breeze.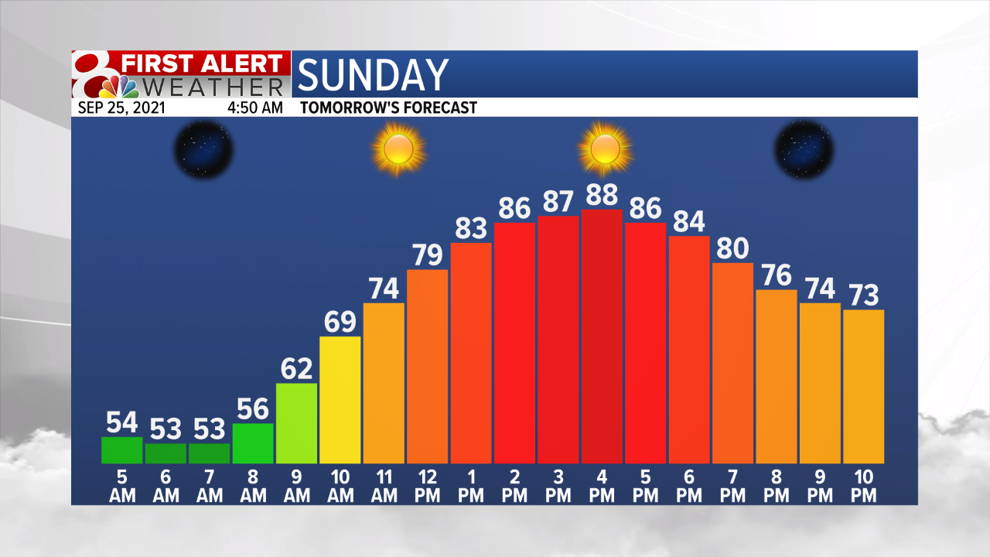 SUMMER IS BACK
Temperatures will nudge even warmer for Monday and Tuesday, breaking into the lower 90s. Monday is a day to watch. The record high in Columbia for Monday is 93, so we are only a couple degrees shy of this record, something to watch. Temperatures will begin to drop slowly through the end of the week, down into the lower 80s by next weekend.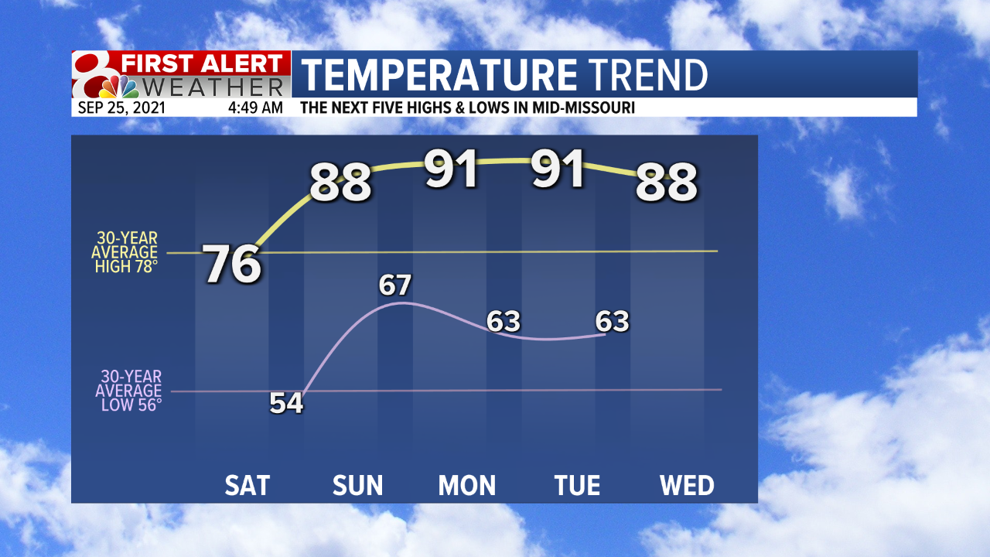 By Wednesday, a storm system begins to set-up to our west bringing daily rain chances to parts of the central plains. This system is one to watch, as there is the possibility of some of this rain making its way into central Missouri, although at this time it appears unlikely, so looks to be dry over the next 8 days. This is subject to change, stay tuned to KOMU 8 for the latest.