Our warming trend continued today with highs in the upper 50s for much of the region. We will continue to see temperatures climbing until we get a brief cool down for Friday
Temperatures fell to the upper 20s this morning and it's the coldest we'll be for the rest of the week! Lows look to be in the 30s for the rest of the week. This warmer trend looks to extend into next week too. #MidMoWx #MoWx #MidMo pic.twitter.com/dZviCHbtwu

— Matt Beckwith (@KOMUMatt) March 2, 2021
A WARM COUPLE OF DAYS
Wednesday will start with temperatures in the middle 30s with clear skies and winds out of the south. Temperatures will quickly warm to the middle 60s for the afternoon with abundantly sunny skies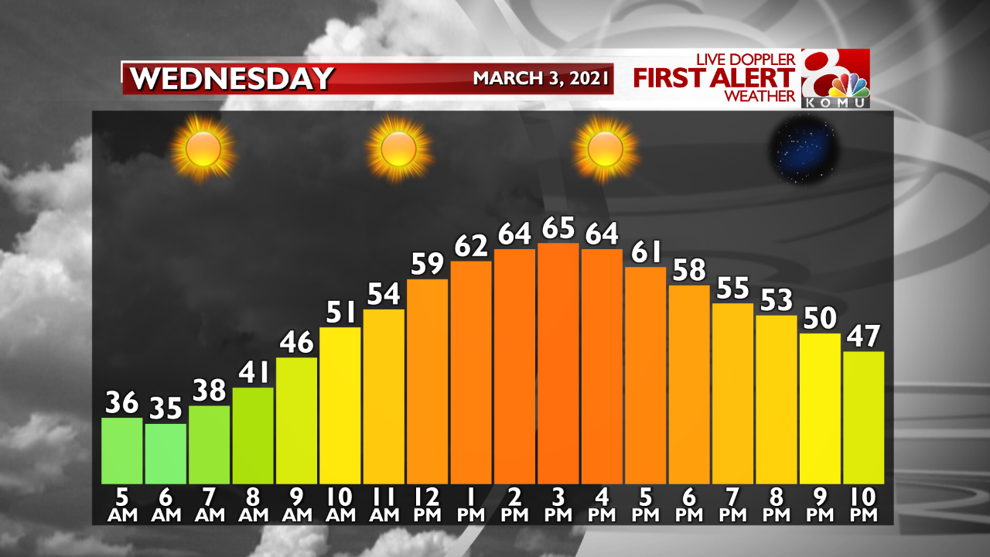 Winds will be shifting out of the west southwest through the afternoon and eventually will become northerly for Wednesday night and Thursday morning. This will allow temperatures to dip back to the middle 30s.
Thursday afternoon will feature a few high and thin clouds, but skies will remain mainly sunny. Highs are expected to reach the lower to middle 60s.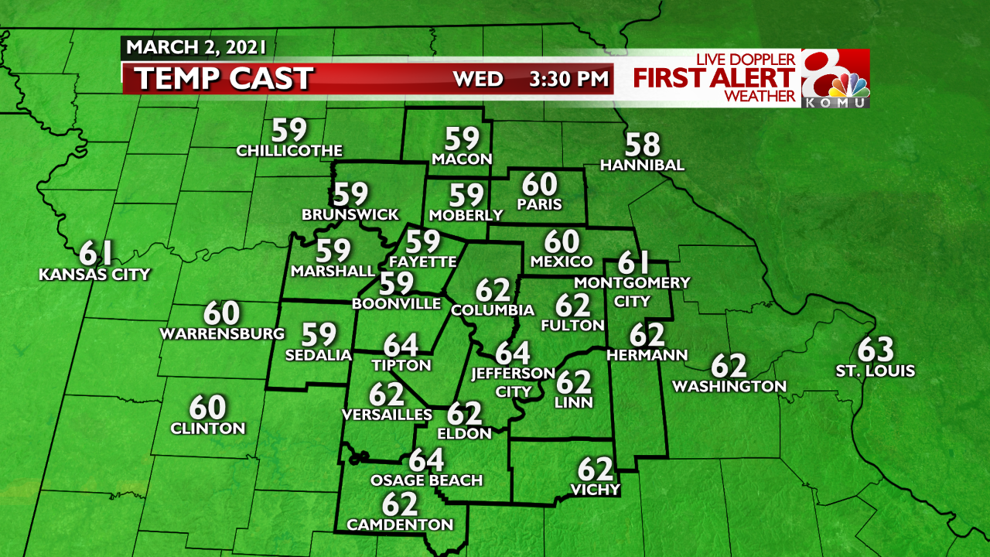 LOOKING AHEAD
A passing system to our south will bring additional cloud cover to the region Thursday night through Friday, but moisture will be lacking over central Missouri. Rain looks to stay well to the south of the KOMU 8 viewing area. However, a few showers are possible in southwest Missouri. We'll continue to watch the track of this system, but rain is unlikely at this time. Temperatures will be cooler on Friday, only reaching the middle 50s.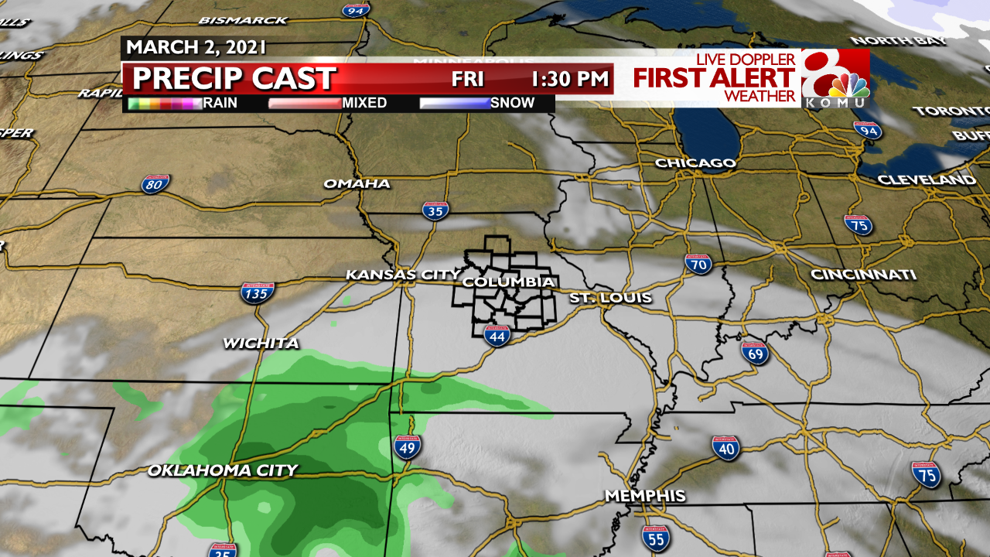 Temperatures will begin a gradual warming trend through the weekend. Skies will be mostly sunny on Saturday with highs in the middle 50s. Sunday will feature a few more clouds with highs back closer to 60.
60s look to continue for the bulk majority of next week with the weather pattern getting a little more active by the end of the week. This more active pattern will give us chances of rain showers and even a few thunderstorms for the middle and end of the week.