Sunshine finally returned to the region late this afternoon, and much more is on the way over the next several days.
You love to see it! Sunshine is expected for the next 5 days and temperatures will generally be warmer, with only a few bumps and falls on the way. I'll have a full look at our quiet pattern on KOMU 8 News @ 5, 6, 9 & 10PM. #MidMoWx #MoWx #MidMo pic.twitter.com/sOZBCEfbnn

— Matt Beckwith (@KOMUMatt) October 29, 2020
Overnight, skies will continue to clear with lows falling into the lower 30s. If you've placed any plants back outside to soak up the rain be sure to bring them inside or cover them up to protect them.
Into the weekend
Friday will be a much warmer day with highs reaching the middle 50s under sunny skies. The warming trend will continue into Saturday with highs reaching the middle 60s. If you plan to be out Halloween evening temperatures will remain comfortable by recent standards, in the 50s.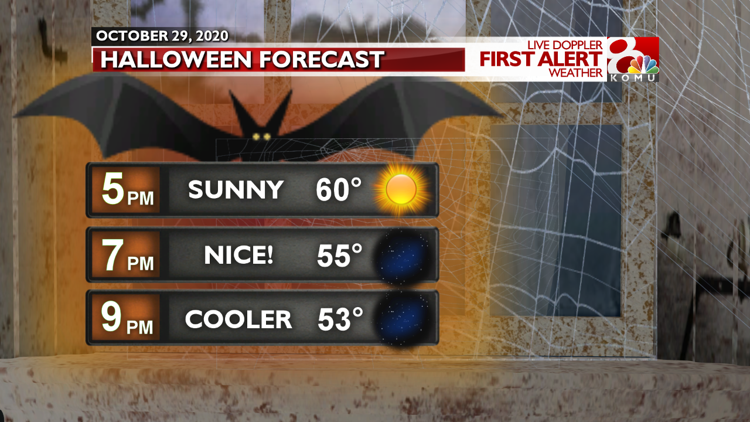 Another push of cooler air
A cold front will arrive late Saturday and that will push cooler air into the region once again. This front will lack moisture, so rainfall is not expected. Temperatures will still take a tumble with highs only reaching the upper 40s under sunny skies.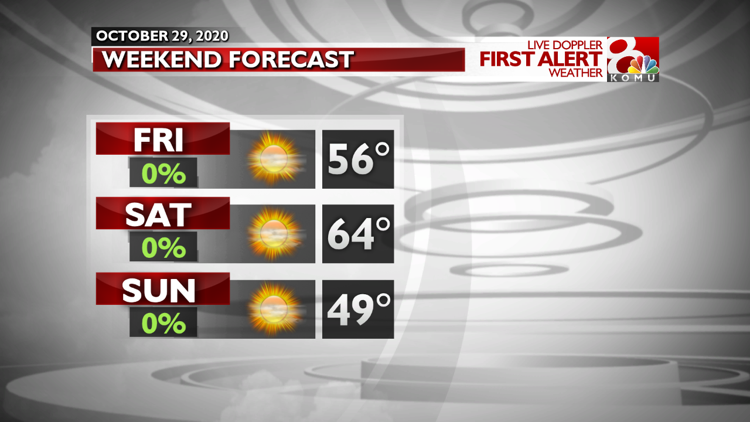 Looking ahead
Temperatures are expected to once again begin a warming trend in the new work week. Monday will be sunny with highs in the middle 50s. Tuesday, Election Day, will be even warmer with highs reaching the middle 60s. Overall, temperatures are expected to remain above average in the 6 to 10 day range with highs in the 60s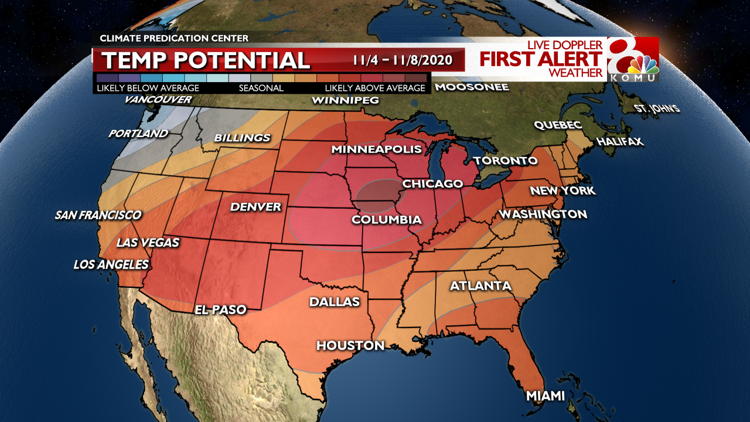 Rain chances look to be absent from the forecast at this time with a quiet pattern in place.