While Tuesday will be a sunny day, the rest of the week turns stormy again and very wet. 
Monday was a stormy day for much of the Midwest and central plains with tornadoes reported in three states - Oklahoma, Missouri and Illinois.
Multiple states (Oklahoma, Missouri and Illinois) reported tornadoes Sunday night through Monday as a storm system passed through the Midwest and Central Plains pic.twitter.com/xKlLZxI7Hp

— Tim Schmidt (@komuTim) October 12, 2021
Showers and thunderstorms are expected to return late tonight and into Wednesday morning. These storms will have originated in Kansas where severe weather will be ongoing overnight, but are expected to weaken before reaching central Missouri.
The system will stall over Missouri into Wednesday night allowing for more thunderstorms to pass over the region. Expect lots of clouds, occasional passing showers with temps in the 70s Thursday, 60s on Friday.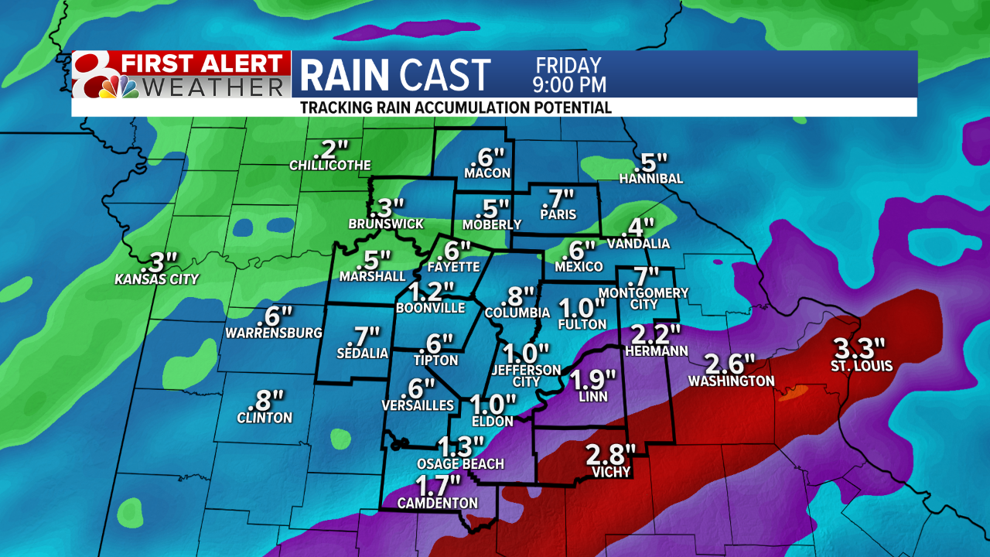 Rainfall amounts may be heavy at times, especially Wednesday and again Friday as both days will also feature passing frontal systems. Average accumulations will be around 0.75" to 1.00" through Friday night.
By Friday night, a cold front will pass through the region and will sweep away the wet pattern leaving weather quiet and cooler for this upcoming weekend. Highs this weekend will be in the middle 60s with morning temps in the lower 40s. Some in central Missouri may experience low temps in the upper 30s. Frost is not expected to develop this weekend.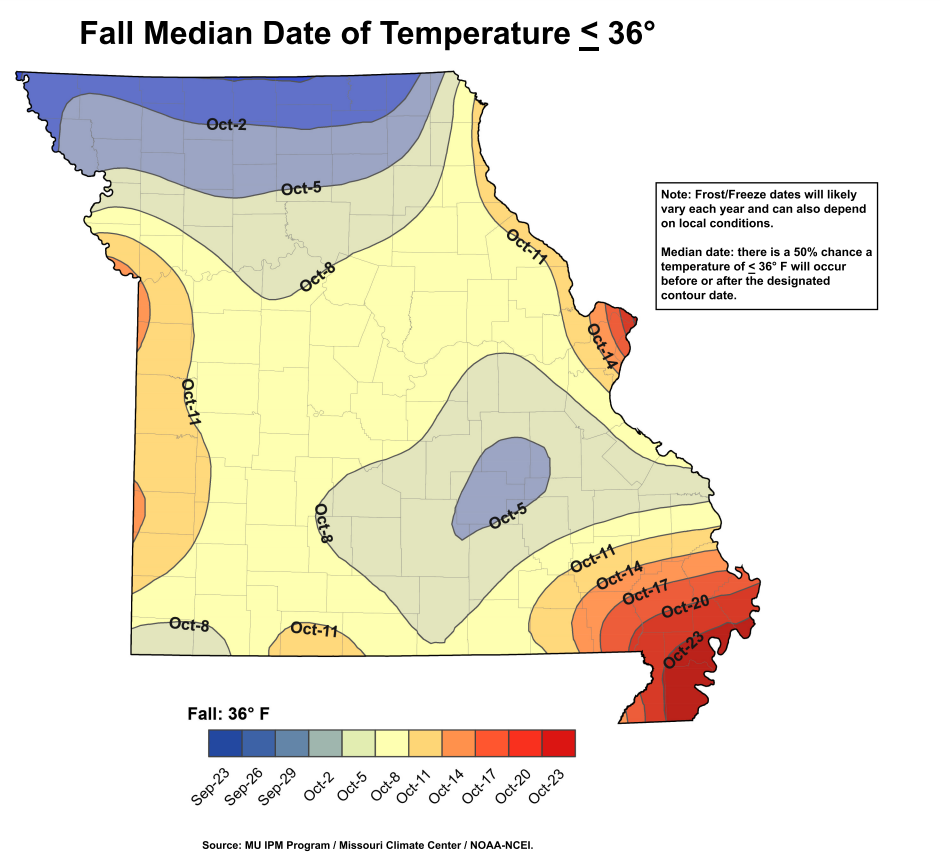 The average first front is around October 11th for Columbia, slightly earlier in the month of October for northern Missouri. It is likely we will not experience a temperature near 36 degrees or cooler for some time.