A warming trend is on the way, but it's going to be brief as another cold front is due to bring cooler temperatures on Friday.
THURSDAY'S FORECAST
A few flurries are possible in the very early morning hours on Thursday. No accumulation is expected. 
Late tonight into early Thursday morning we will see a few flurries across the region as cloud cover increases. No accumulation expected, but if you're up late you might see a flake or two. Highs will be warmer, near 40° for the afternoon hours. #MidMoWx #MoWx #MidMo pic.twitter.com/wIiqkPBgbH

— Matt Beckwith (@KOMUMatt) January 26, 2022
Temperatures will gradually rise to near 30° at sunrise and will continue to warm to near 40° for the afternoon. Skies will be mostly cloudy through the day and wind chills will be 20s to 30s.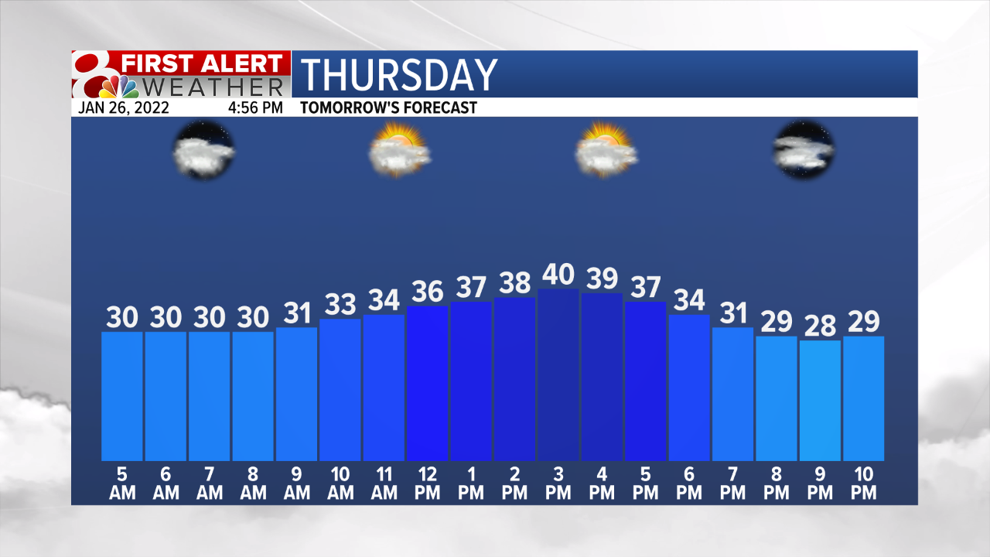 THE WEEKEND OUTLOOK
A cold front will arrive to drop temperatures on Friday. Highs are only expected to reach the upper 20s.
Saturday and Sunday will feature the return of warmer air to the region with highs in the lower to middle 40s under sunny to mostly sunny skies.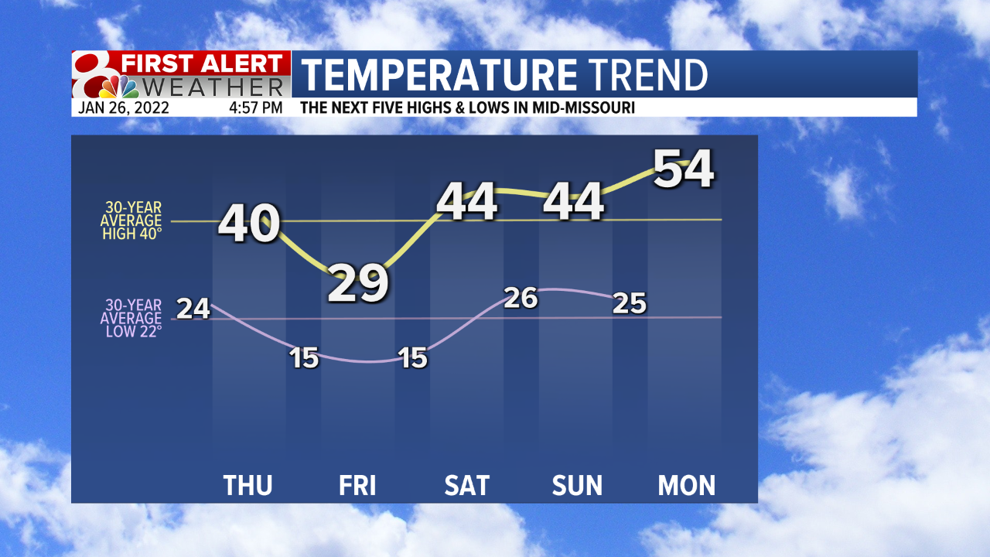 THE FIRST ALERT
Temperatures are likely to start on a very mild note next week, but as we begin the new month we are looking at an active pattern that will bring us above average chances of precipitation.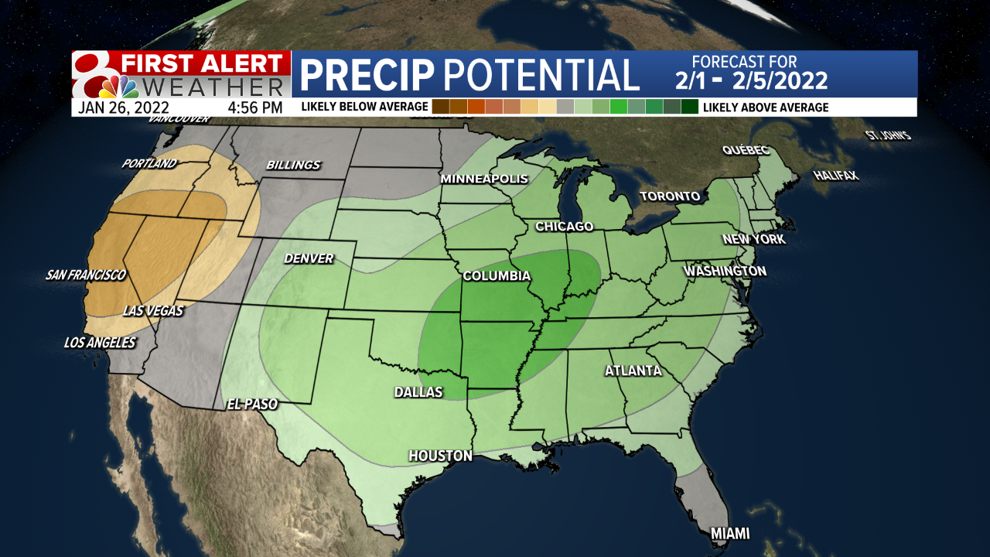 The system that will bring this moisture is still about a week away and there can be a lot of fluctuation in that time. Precipitation chances will likely be rain in the early part of the week, but as colder air moves into the region later in the week we will need to watch for chances of wintry weather. We will be watching the speed of that cooler air closely and will keep you updated.