Sunshine and temperatures in the middle 50s were the story of Thursday, but a cold front passed through the region and much cooler air is going to return for Friday and the weekend ahead.
FRIDAY'S FORECAST
Cloud cover will increase overnight and we will start the day with partly sunny skies and temperatures in the middle 20s. Skies will clear fairly quickly and mostly sunny skies are expected for most of the day with highs in the middle 30s.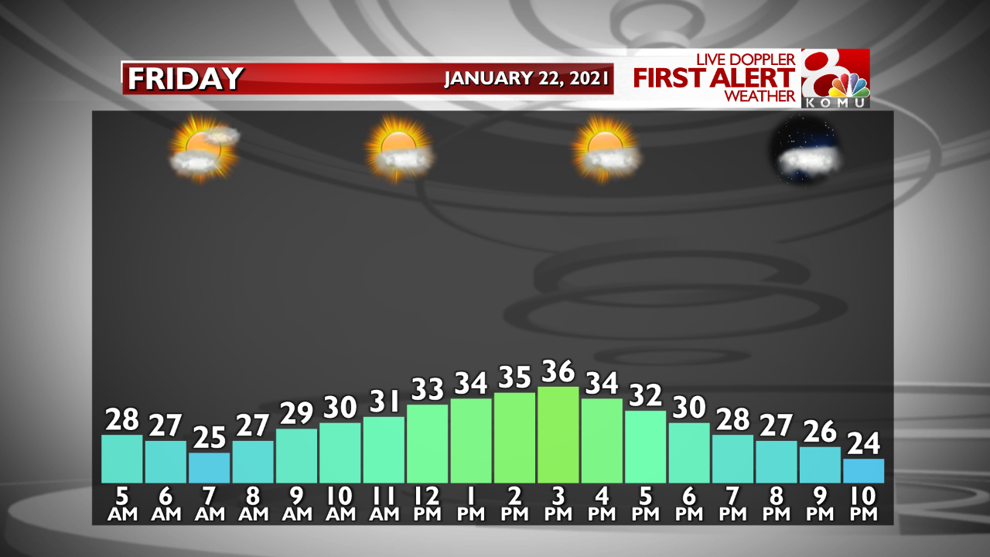 WEEKEND OUTLOOK
Saturday will kick off with partly to mostly sunny skies, but cloud cover will build through the afternoon ahead of our next weather system. Saturday will feature highs in the upper 30s with partly sunny skies. Most of the day is expected to stay dry, but late Saturday evening we could see a few sprinkles.
Saturday night's forecast will be one we need to keep an eye on for the potential for a very brief winter mix as temperatures will fall to near freezing and moisture will be pushing towards the region. Impacts to travel are not expected because any time spent at or below freezing will be very shot.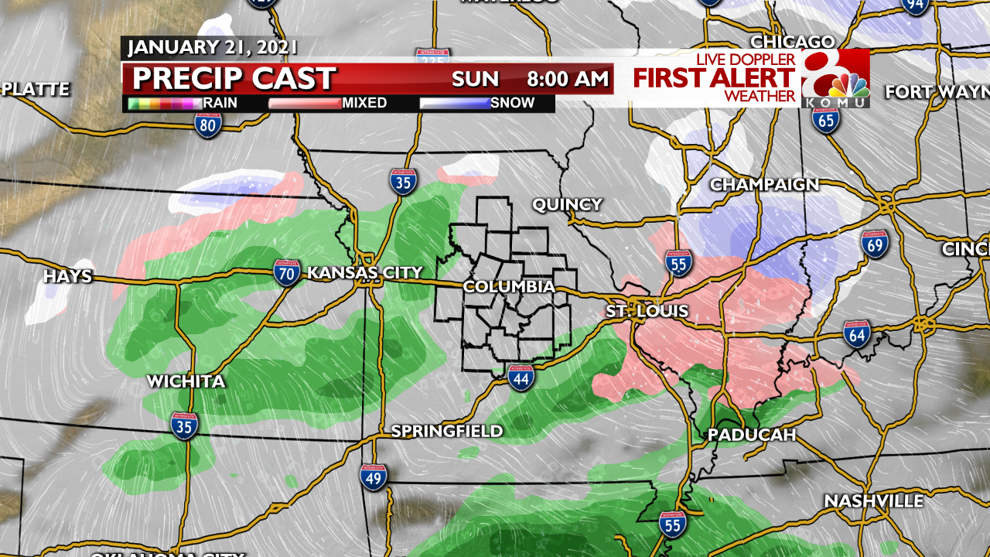 Temperatures will warm to the middle 40s on Sunday due to the passage of a warm front. Skies will be cloudy through the day and a few passing showers are expected. There will be a lot of dry time through the day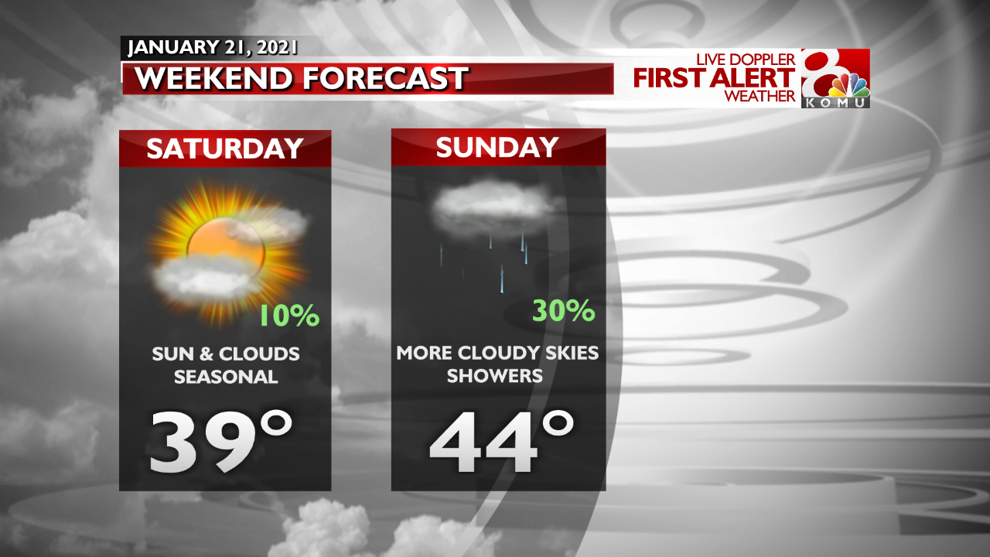 EARLY WEEK UNCERTAINTY
Monday is the day to keep an eye on with this forecast because it is day with the most uncertainty. Temperatures look to start in the middle 30s and reach the upper 30s, but temperatures look to fall through the afternoon hours. This means that we will see rain showers that could possibly transition to a rain/snow mix. Stay tuned for updates!
Tuesday looks quiet with highs in the middle 30s and mostly cloudy skies.
Another quick round of moisture will be possible for Wednesday with highs in the middle to upper 30s. Temperatures will likely start to climb above average once again by the end of the week.