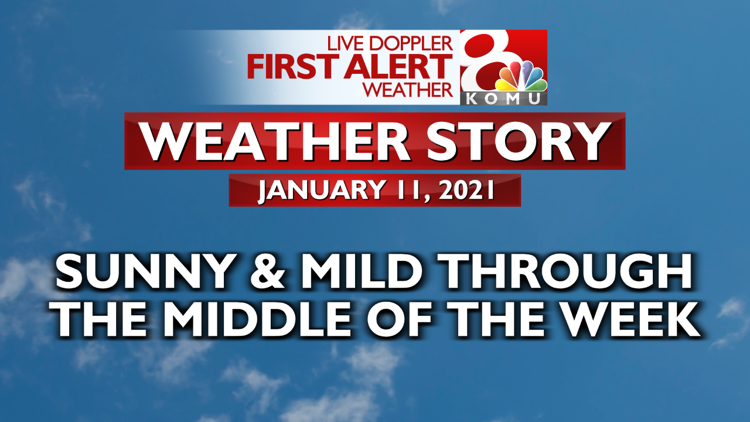 We finally saw widespread sunshine across central Missouri and more of it is on the way for tomorrow. Enjoy it because cloud cover and cooler air will return by the end of the week
It sure was nice to see the sunshine today and we have more of it in the forecast for tomorrow with temperatures in the 50s.Cloud cover will return with cooler air into the weekend. I'll have the latest forecast on KOMU 8 News @ 5, 6, 9 & 10PM #MidMoWx #MoWx #MidMo pic.twitter.com/7ew6lLxBRn

— Matt Beckwith (@KOMUMatt) January 11, 2021
WARMER WEATHER FOR A FEW DAYS
Temperatures will start in the upper 20s with clear skies, but we will quickly warm through the day with highs reaching the lower 50s by the afternoon with sunny skies. This high temperature is about 10-15° above average for this time of the year.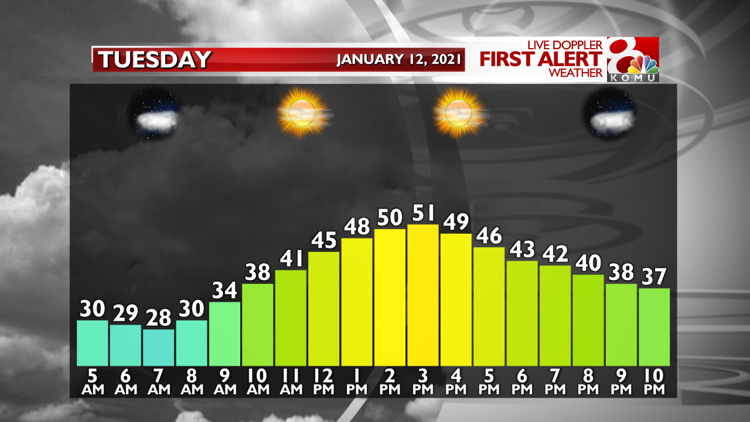 Wednesday will be another very mild day, but there will be a few extra clouds! Highs will reach the middle 50s with partly sunny skies and winds starting to get a little breezy. Wind gusts up to 25MPH will be possible.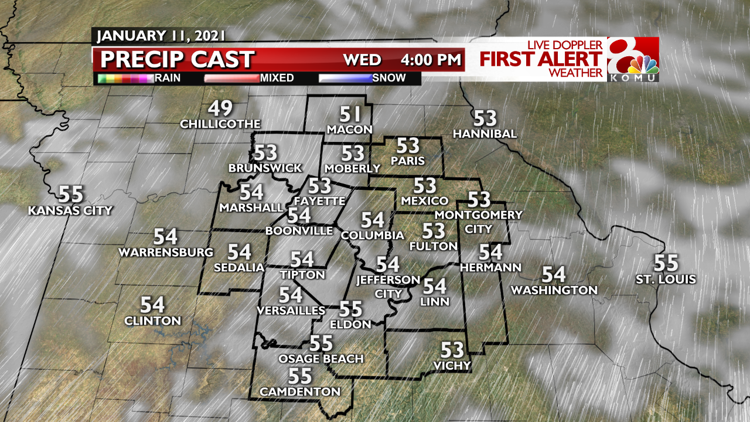 OUR NEXT COLD FRONT
Changes will return to our forecast starting on Thursday in the form of a cold front. This front is expected to pass during the day, and that will lead to a tricky temperature forecast. At this point temperatures look to reach the upper 40s in the early afternoon then fall quickly into the evening. However, if this front picks up speed the temperature forecast may need to be adjusted. Stay tuned!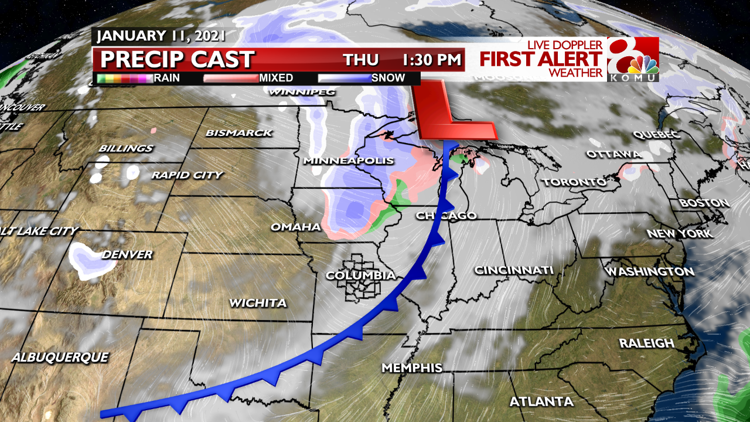 Moisture looks to be lacking with this front, so I do not expect precipitation on Thursday. Any precipitation that does fall Thursday would likely only be a few sprinkles.
LOOKING AHEAD
Friday looks to be a cloudy and cool day with highs in the middle 30s. Most of the day looks dry, but it does appear that we may get 'clipped" by a secondary system Friday afternoon and evening and that will have the potential to bring some very light snow. Accumulating snow looks unlikely, but we could see flurries.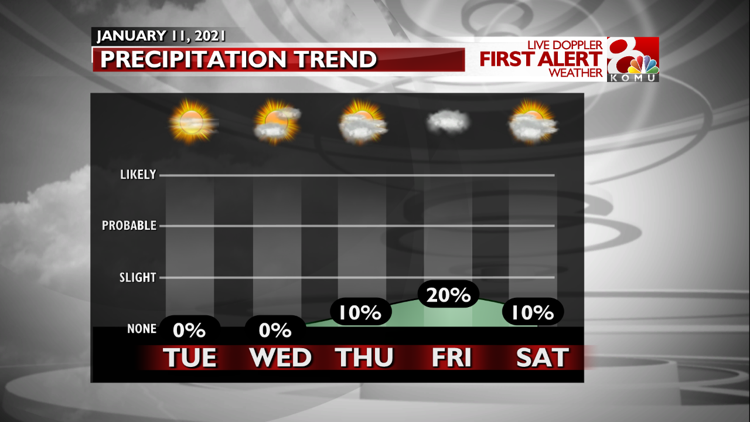 Saturday will feature temperatures in the middle 30s, but we should warm slightly for Sunday. Average to slightly above average temperatures look to kick off next week, with a slight push of cooler air possible by the end of the week.