Temperatures warmed to the lower 80s this afternoon with much lower humidity in place. Enjoy the lower temperatures, because we will go back to what we would typically expect for August by the end of the week.
HAZY SKIES
An "Air Quality Alert" is in effect for the Kansas City metro area due to the increased particulate matter from wildfire smoke spread across the region. Folks in this area should limit strenuous outdoor activity, especially if they are susceptible to air quality issues. #MoWx pic.twitter.com/RgA9vcWciv

— Matt Beckwith (@KOMUMatt) August 2, 2021
Wildfires continue to rage in the west, and that smoke is being carried east. This smoke is responsible for the hazy skies we've been seeing. Skies should gradually become less hazy through tomorrow, as we start to see a wind shift. However, a major break from hazy skies isn't expected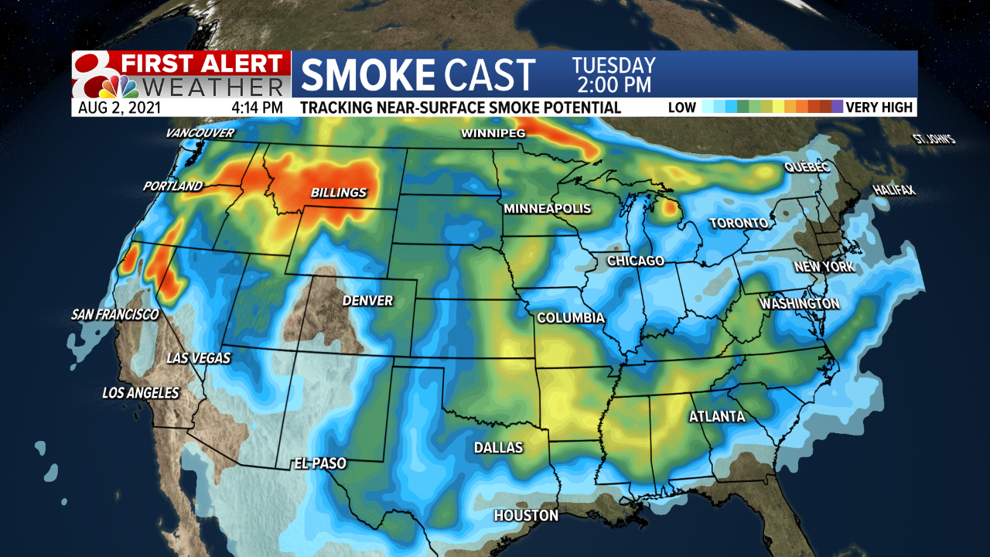 TUESDAY'S FORCAST
Morning temperatures will be in the lower 60s with highs warming into the lower 80s by the afternoon. Skies will be mostly sunny, but might appear cloudy due to the smoke.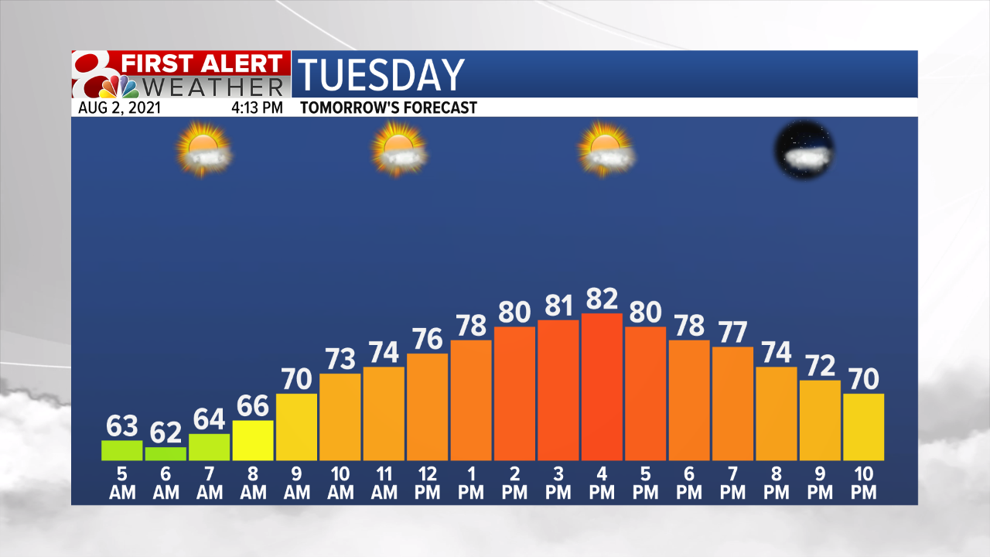 HEAT AND HUMIDITY SLOWLY RETURN
Temperatures will be on a warming trend through the rest of the week with highs in the middle 80s on Wednesday and Thursday. Highs will continue to warm to the 90s as we head into Friday and the weekend.
As the heat returns, so will the humidity. Humidity values will be increasing through the end of the week.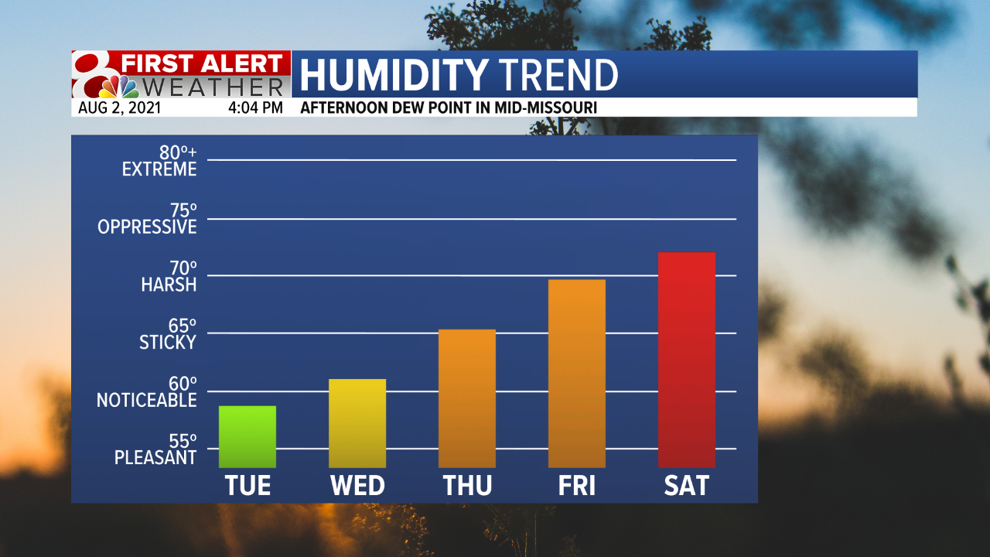 Heat index values will be back near the triple digits for the weekend! The pattern does look to get a little more active into next week with a few rain chances returning to the forecast. Stay tuned!