Remember last week when we came out of Easter weekend with three consecutive days in the lower 80s? Since then, it has been rainy and much cooler. Now this pattern turns drier, but even colder!
Early morning showers over eastern and southeastern Missouri will continue to clear up, should become mostly sunny later this morning #mowx https://t.co/lLUZxguxEU pic.twitter.com/viOypYY47V

— Tim Schmidt (@komuTim) April 13, 2021
MOSTLY DRY THROUGH MID-WEEK
We did have rain showers overnight south of HWY 50 and a few locations may have received some light rainfall. Most stayed dry overnight, including Columbia, Jefferson City and northern Missouri where skies are partly to mostly clear through the midday hours. This could happen again for the same areas overnight tonight.
Otherwise, the rest of Mid-MO will stay dry, which will allow for tree pollen to move about freely. Allergies will likely be worsened through the mid-week.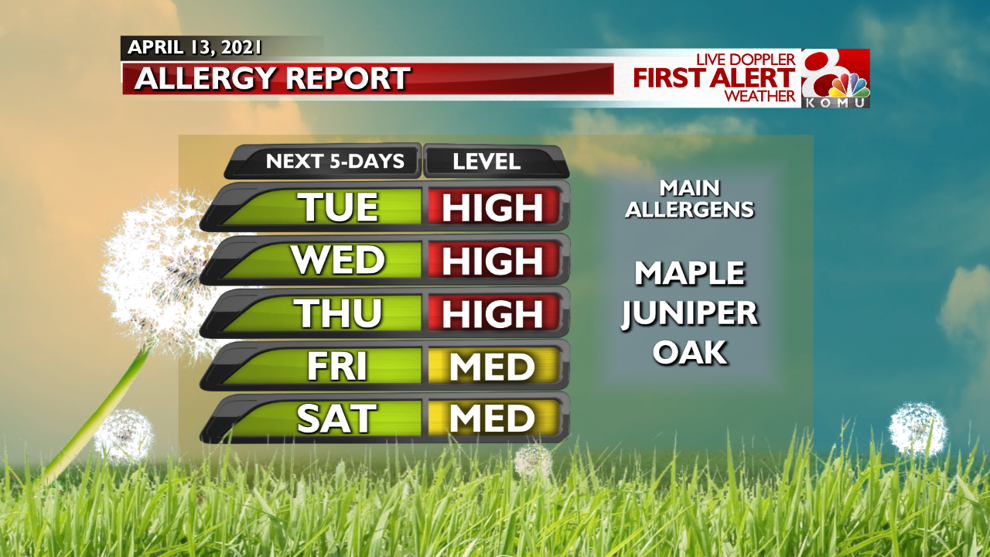 Rain chances will become most likely starting Friday afternoon through Saturday morning. Some lingering showers may also be possible Saturday afternoon and again Sunday morning.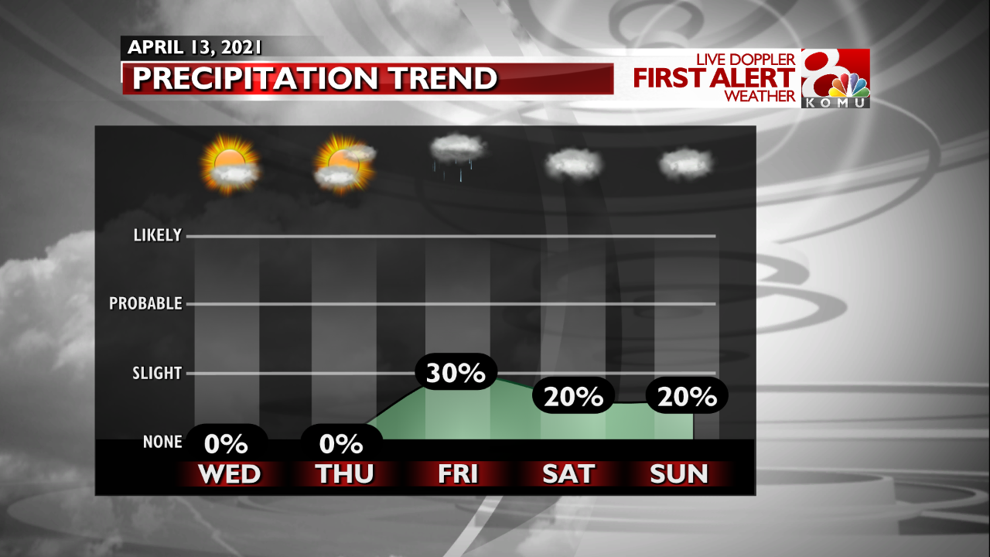 The temperature trends show we will mainly be more in the 50s than the 60s over the next few days. Some rain and clouds will be factored into this too come the weekend.