Another frigid morning Friday, but the trends are warmer as the weekend arrives.
Temps will be near zero degrees for much of central Missouri this morning. There may even be a few spots around -1F to -3F for ACTUAL temperatures!
Look how much of the country is dealing with temps below freezing Friday morning!Several states, including Missouri have temps in the negatives! #mowx pic.twitter.com/9yMKNbw6wM

— Tim Schmidt (@komuTim) January 21, 2022
The good news - Wind chills are nearly non-existent as the wind is settled this morning. High pressure is right overhead, so winds will be calm today. Still, wind chills may range from -3F to -13F this morning, depending on that variable 3-5mph northeast breeze.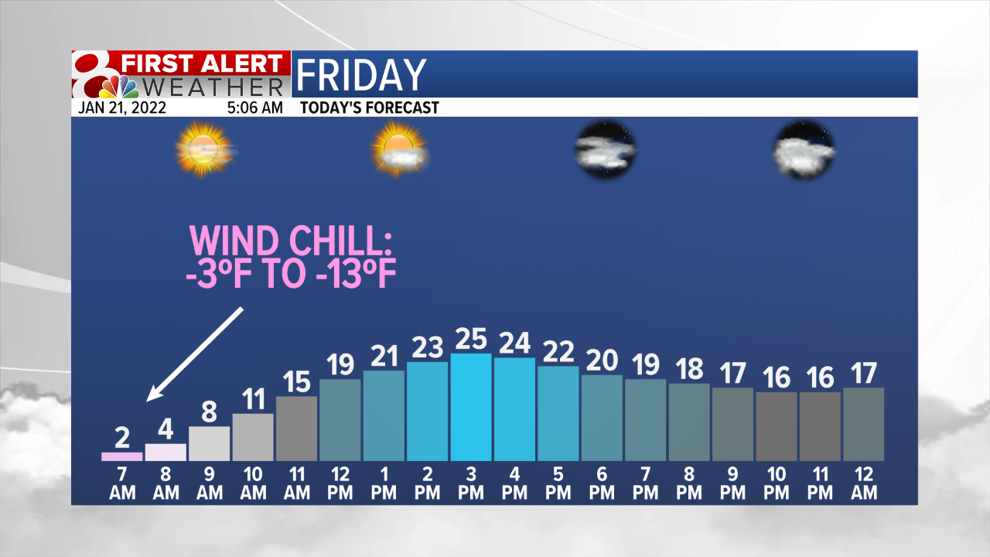 Highs this afternoon will reach the middle 20s with lots of sunshine. Evening temps will fall and hold in the upper 10s through tonight as clouds begin moving in for the weekend.
Into the weekend will not only be a warming trend, but also a few passing storm systems. These systems will mainly impact areas outside of Missouri, giving us lots of clouds over the weekend.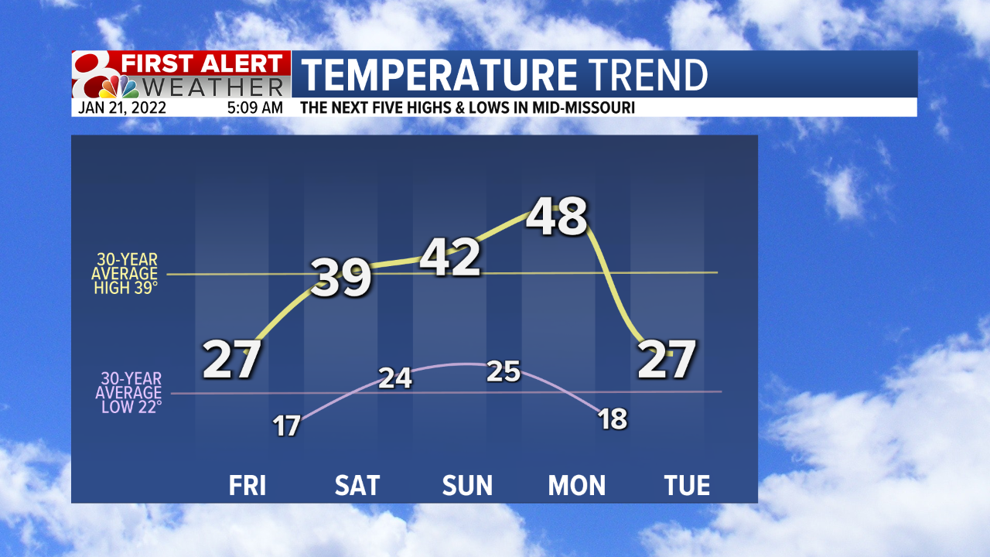 Weekend temps will reach the upper 30s on Saturday, rising in the 40s on Sunday. Morning temps will also start much warmer in the lower to middle 20s.
Another cool-down will hit early next week after a near 50 degree day Monday. It does appear this cold weather will not be as arctic-like with highs in the 20s from Tuesday and Wednesday. another morning with single digit temps will be likely.