Temperatures this morning will be in the upper 50s to lower 60s. 
Afternoon highs will be in the lower 80s with lower humidity.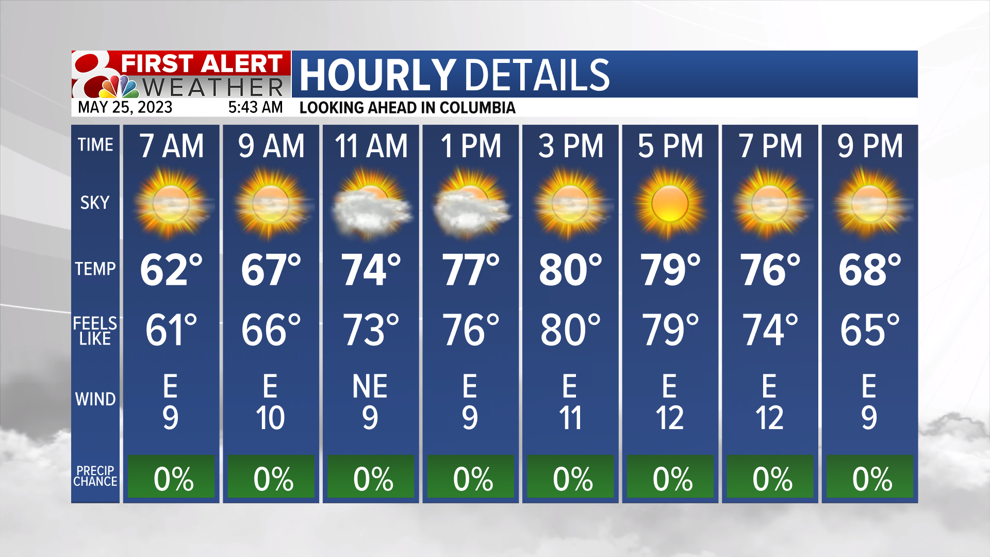 Dew point temperatures will continue to be low throughout the end of the week and into the weekend, but an increase in humidity will come next week.
Taking a closer look at the weekend forecast, highs will range from the lower to middle 80s with plenty of sunshine both days. There are no chances for rain this Memorial Day weekend!
Past this weekend, temperatures will continue to increase into next week and we may get close to 90 degrees by midweek.