Summer is 9 days away for the United States (June 20), however, our preview of summer continues today into next week. 
OUR WARMEST DAY YET
We hit a high of 92 degrees yesterday, so far the warmest day of the year. However, today will likely claim that title of warmest day. The air temperature is 93 degrees, this is what the thermometers will read. For what it will really feel like today, for most of us we could be flirting with heat index values in the triple digits. If you plan on being outside for any stretch of time, drink lots of water (even if you do not feel thirsty), wear sunscreen, and find shade. As well, car interiors will become scorching very quickly, do not leave the vulnerable in your car even if for a few minutes.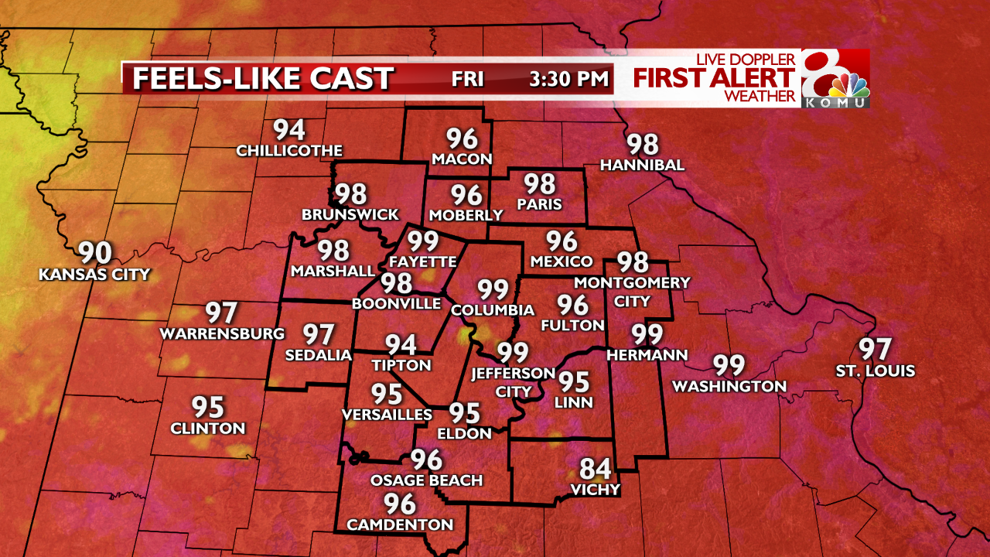 A STORM CHANCE?
A cluster of storms are moving into western Missouri this afternoon, these should move south and east through western Missouri this evening. These storms might get close enough to scrape our southwestern counties (Sedalia, Versailles, the Lake of the Ozarks, etc.) this evening between 4-9pm. There is a chance this all misses us to the west, however, be alert this afternoon.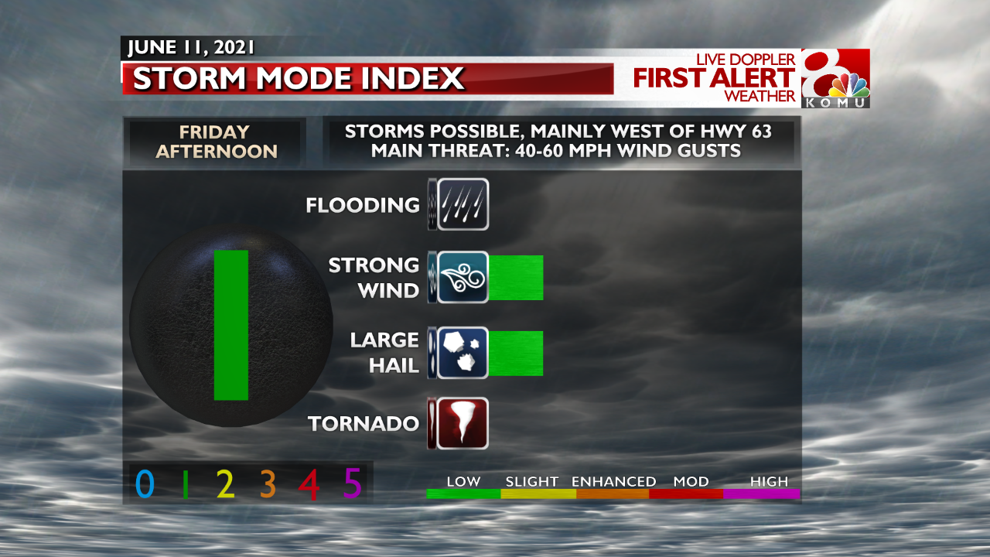 If these storms do in fact scrape Mid-Missouri, they do have the potential to be strong with wind gusts in the 40-60mph range as well as small hail. 
A WARM WEEKEND INTO NEXT WEEK
Friday will be an unofficial "peak" of the warm stretch, but it will still remain quite warm each day with temperatures in the upper 80s to lower 90s each day. Good news is the humidity will drop off some with this "cool" front moving through today, so the heat index values will drop some, but still enough to continue to take heat precautions through the weekend into next week.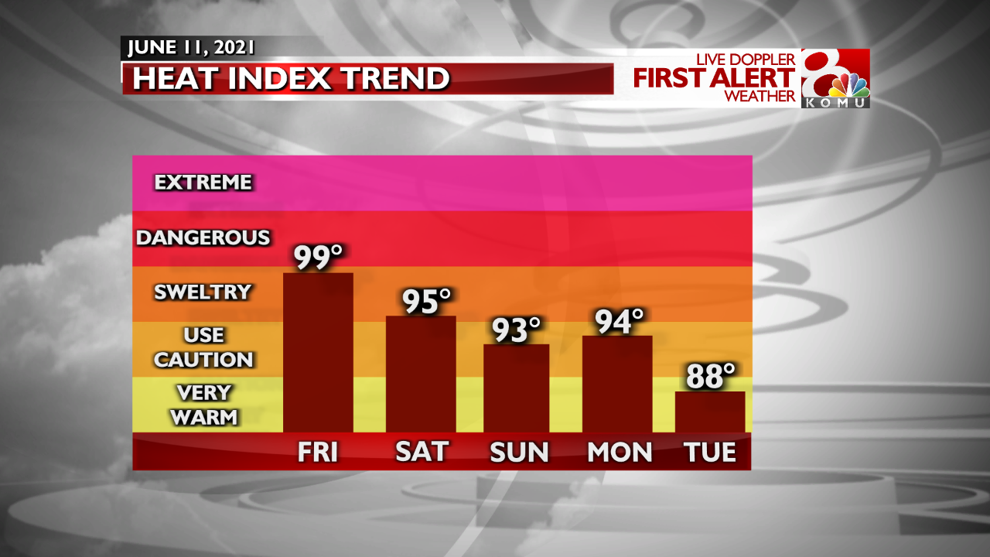 Monday looks to be the second "peak" of this warm spell, however, with those lower humidity's the heat index will not reach the triple digits. Into the middle of next week we do see a slight drop off in temperatures back into the 80s, but by the weekend those temperatures return into the 90s.