RAINY MISSOURI
Rain from the south will be widespread throughout Wednesday night into Thursday morning. The bulk of this rain, which may be moderately heavy at times, will be south of I-70. Around an inch of rainfall accumulation is expected south of I-70, if not more.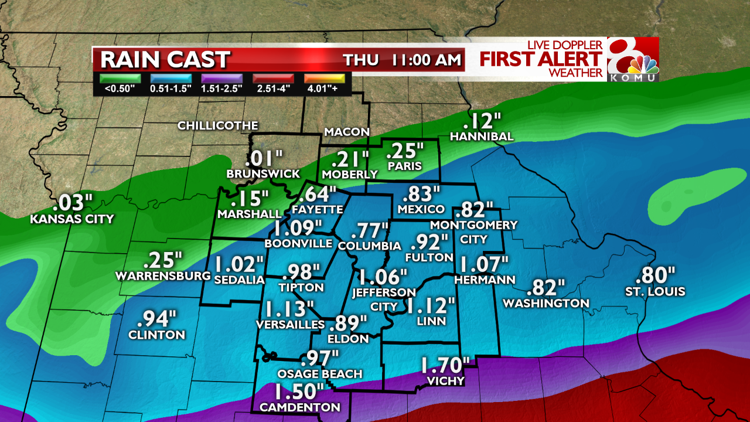 This rain will push back south on Thursday morning. In fact, after sunrise, most areas north of I-70 will be dry. By Noon, all of central Missouri to be drying out. Then, through the afternoon we should see sunshine come back into our blue skies.
A NEW WEATHER PATTERN
This sunshine and clear sky will not just continue into Friday and Halloween on Saturday, but it will likely continue through the first entire week of November.
The biggest change in temperatures will be between this coming Saturday and Sunday. On Halloween I expect a cold front to move through. This will cool temperatures quite a bit for Sunday. Saturday will reach the 60s but Sunday will struggle to get to 50º.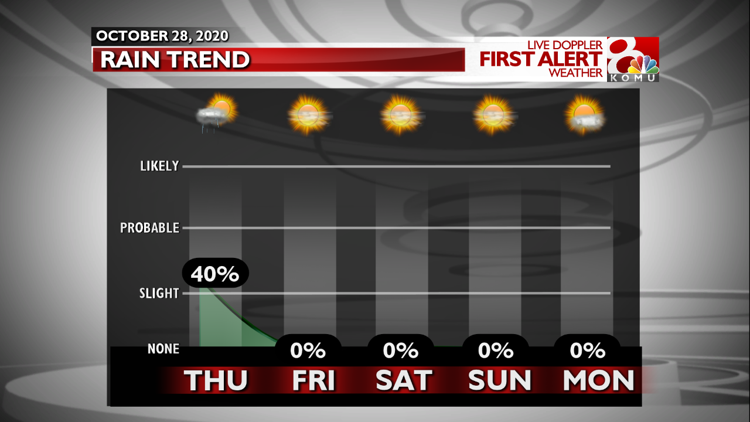 After that, next week, we'll be on a warming trend back to seasonal and above average temperatures under sunny skies.
Zonal flow, which is basically a weak weather pattern, will lend us sunshine and dry conditions through early November.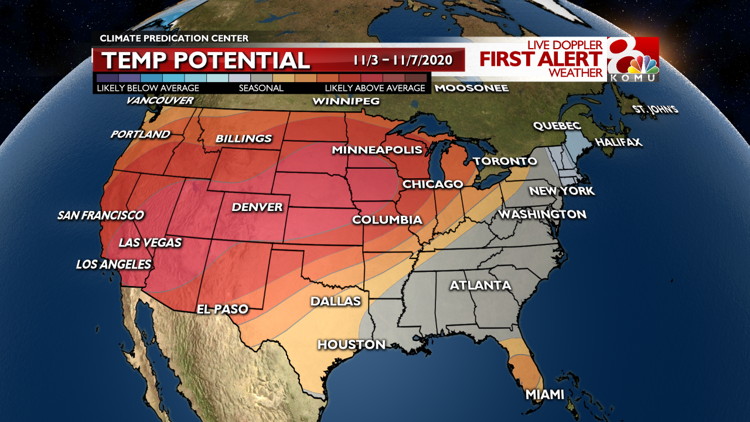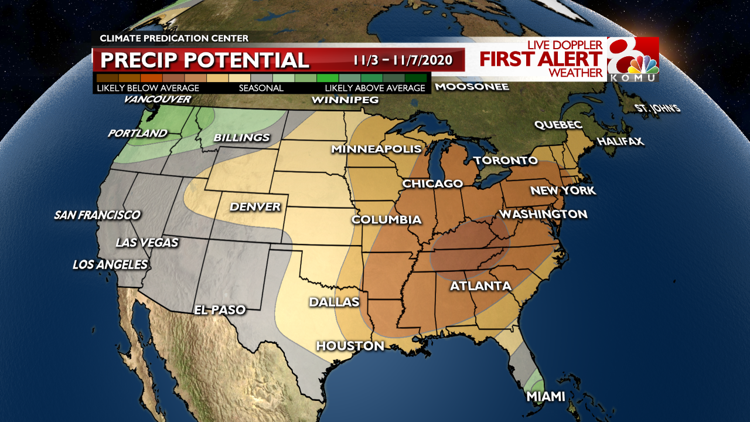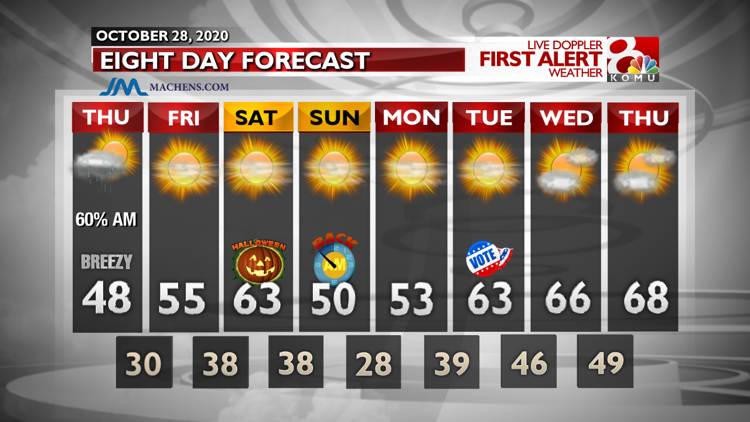 HURRICANE ZETA
The Category 2 hurricane made landfall in Louisiana Wednesday afternoon bringing damaging winds gusting near 130 mph and storm surge. Some of the hardest hit areas may not get electricity back until after Election Day.
This was the third hurricane to make landfall in Louisiana this season, tying the record. Overall, it was the fifth named storm to hit the state, breaking the old record of four.
Zeta is the eleventh named storm to make landfall in the United States this season, breaking the previous record of nine from 1916.
The Atlantic Hurricane Season doesn't officially close until the end of November, though storms are still possible afterwards.
2020 has now had more landfalling storms than any other year on record.https://t.co/NEYESroHad

— Kenton Gewecke (@KentonGewecke) October 28, 2020