While the presence of dry air is limiting rain/snow totals, mid-Missouri could still see some impacts overnight Saturday and into Sunday morning.  
WEEKEND FORECAST
Rain looks to be the dominant form of precipitation for today's event, with snow having difficulty forming in the midst of drier air and warmer than expected temperatures. However, flurries and light snow is likely in areas north of I-70 after midnight. This precipitation will be fast moving and is set to move out by Sunday morning.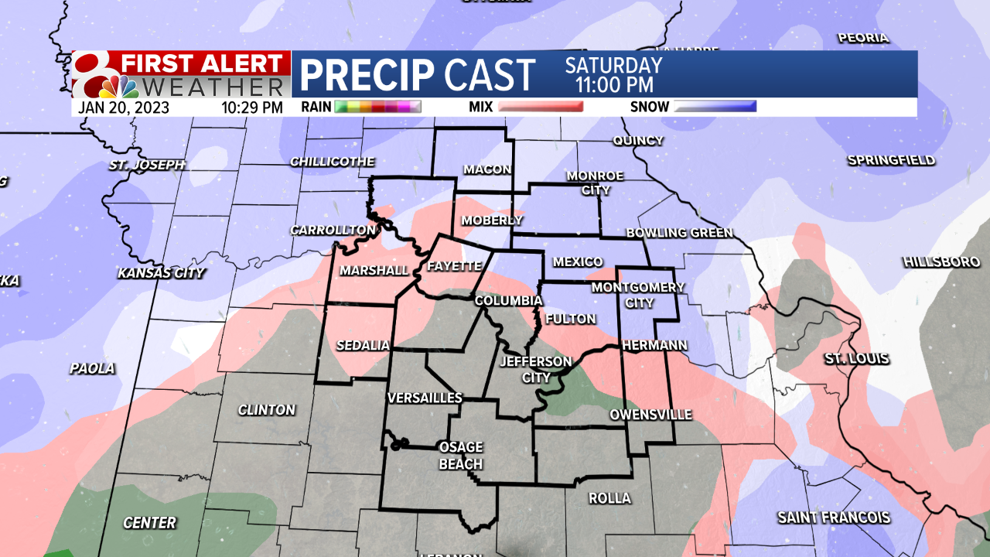 Most of mid-Missouri is expected to see a slushy dusting of snowfall, with localized amounts of up to 1" possible. Southern portions of the viewing area are expected to only see mostly rainfall with up to a dusting possible. Areas north of Highway 24 could see a little bit more in the way of snowfall, though any measurements above an inch will be very localized.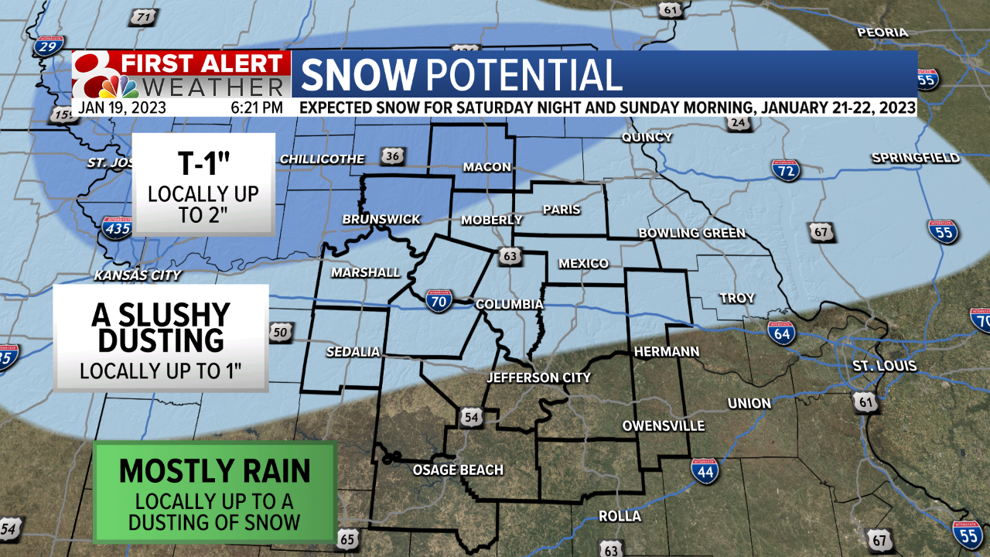 Impacts are expected to be minor for this event as temperatures during the snowfall are going to range from 31-35° (which is cold enough for snow) and ground temperatures are still fairly warm. Although with how dry our air has been at the surface, snowfall totals (and even rainfall) will likely be limited even further.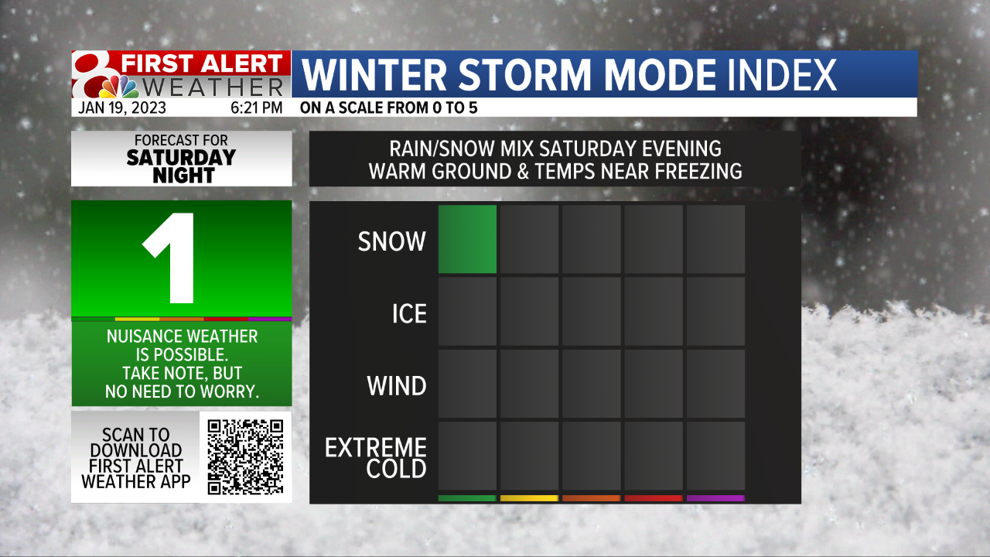 LOOKING AHEAD
Temperatures are expected to remain fairly seasonal for next week. We'll watch a slight chance of precipitation near the middle of the week, but that chance will largely be dependent on the track of the system. There is a chance it stays far enough to the south and precipitation chances will be reduced. Stay tuned!