TONIGHT
More showers and thunderstorms will move in from the southwest overnight into Thursday. This rain may be heavy at times and while the flash flood risk remains marginal, ponding may still lead to hydroplaning. Please use caution if you are driving overnight.
Most of this rain will be focused along and south of the HWY 54 corridor. This will include a line from Mexico to Columbia to Versailles and areas south. 1-2" is possible for these areas.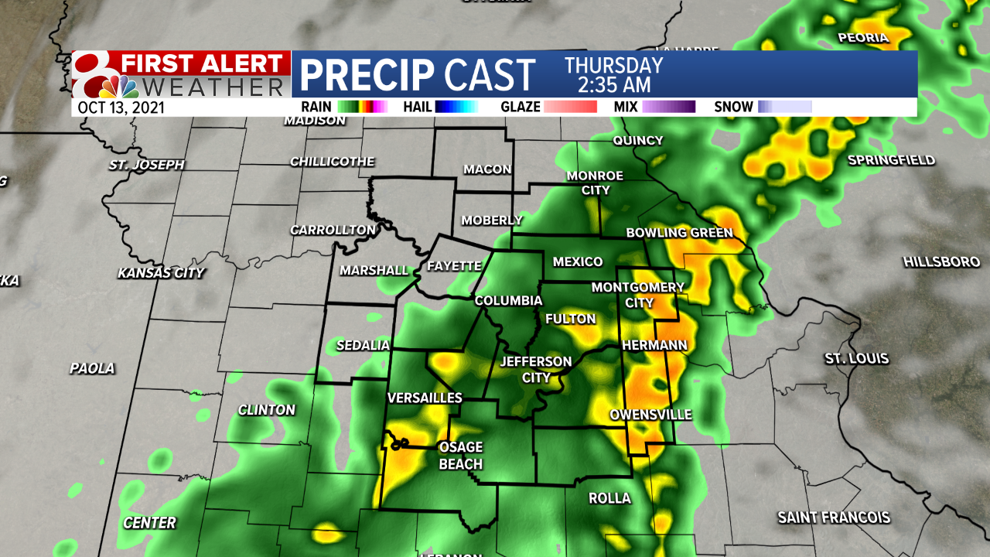 While the showers and storms may start off strong, they should weaken as the night progresses. Rain looks to be scattering out by sunrise. Meteorologist Tim Schmidt will track the end of the early morning rain on KOMU 8 News Today starting at 4:30 a.m.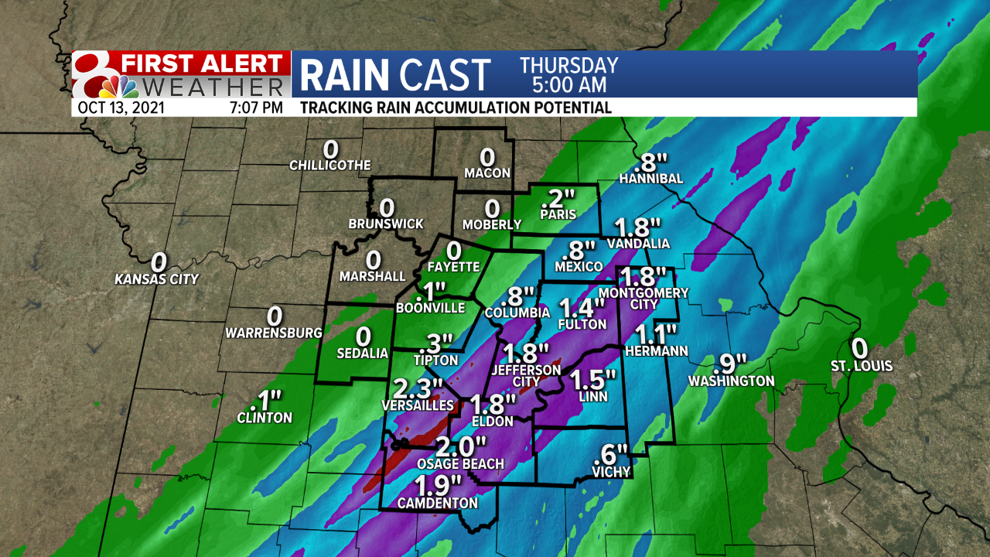 THURSDAY
We'll then have a mix of sun and clouds through the rest of the day. A passing shower is still possible.
Winds will be out of the east 5-15 mph with high temps in the upper 60s and some lower 70s depending on sunshine.
More rain is expected in the evening and overnight.
FRIDAY
More rain is expected on Friday, especially in the morning hours. A few showers may still pass by in the afternoon, but overall, we'll be drying out and by the evening even the clouds will be pushing east. 
We should be dry Friday evening with temps near 50º.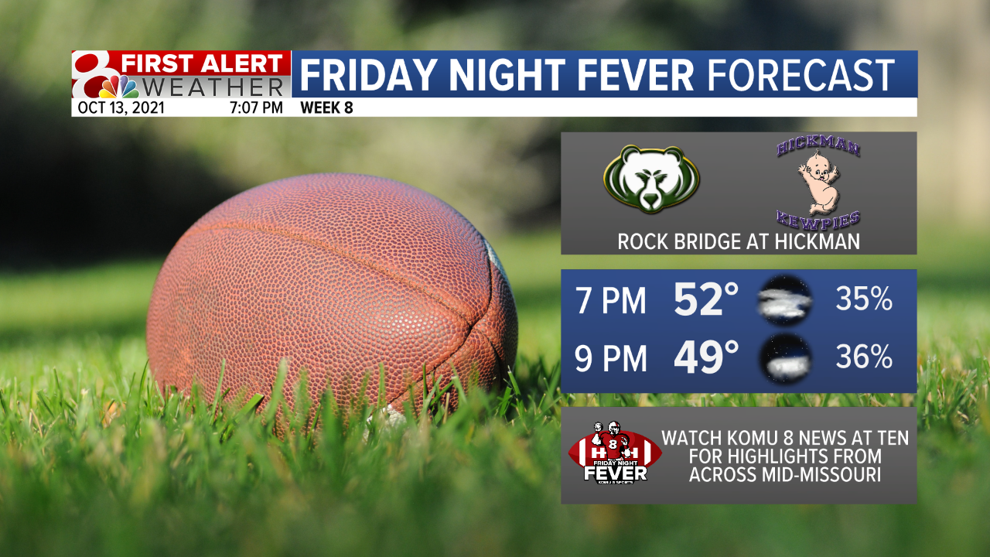 WEEKEND WEATHER
It will be the coldest morning since May on Saturday with temps near 40º. Throw extra blankets on the bed and grab the heavy jacket or coat.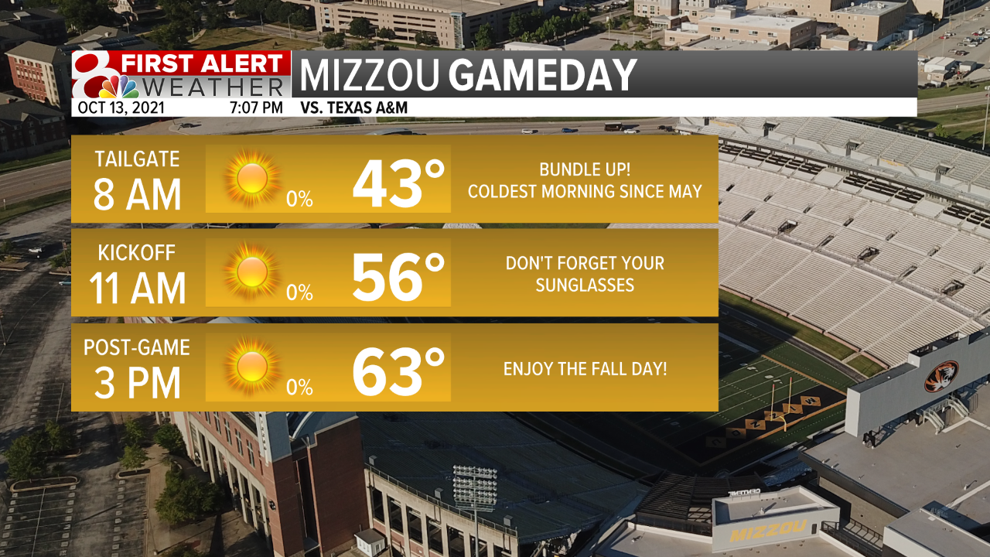 Plenty of sunshine will be seen throughout the cool, fall weekend. The afternoon temperatures will reach into the 60s over the weekend.
Next week will remain seasonal with highs in the 60s and 70s and lows near 50.