Finally we saw some sunshine on Wednesday. More is ahead for the rest of the week.
THURSDAY'S FORECAST
We will start the day with temperatures near 30° and a few clouds, particularly for our southern counties. Temperatures will warm to the lower 50s through the afternoon with mostly sunny skies.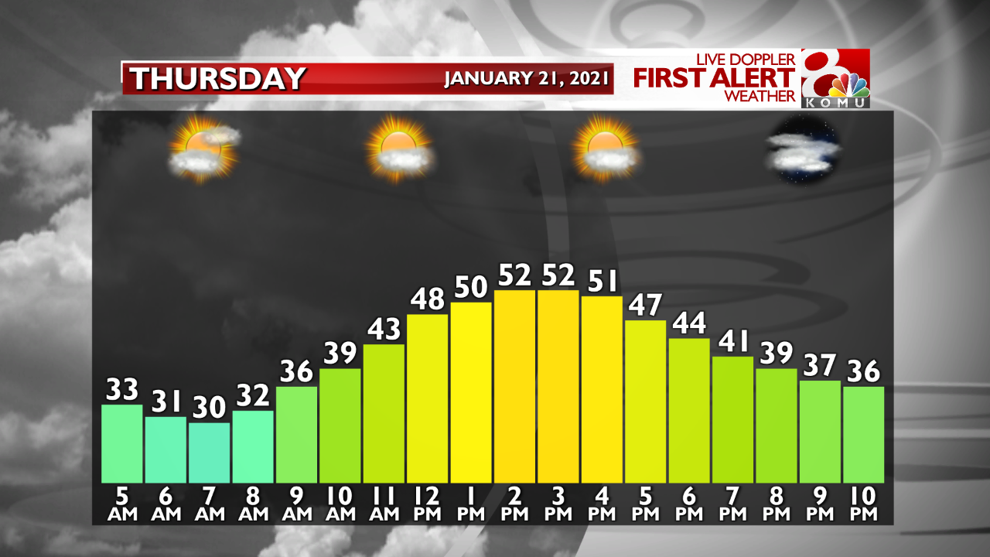 A cold front will pass through during the morning, but we won't see a big drop in temperatures as winds will be shifting out of the west through most of the day.
Those winds will shift out of the north overnight and that will usher in the cooler air. No precipitation is expected with this cold front, because the air will be too dry.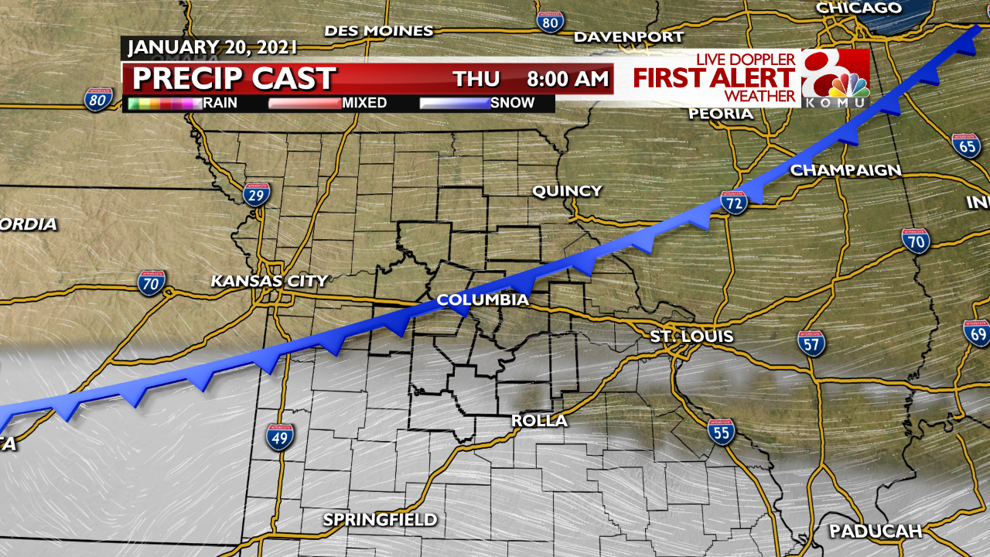 HEADING INTO THE WEEKEND
Friday will be much cooler with temperatures starting in the middle 20s and warming to the middle 30s under mostly to partly sunny skies.
Saturday will feature increasing cloud cover through the day with skies becoming mostly cloudy. Highs are expected to reach the upper 30s.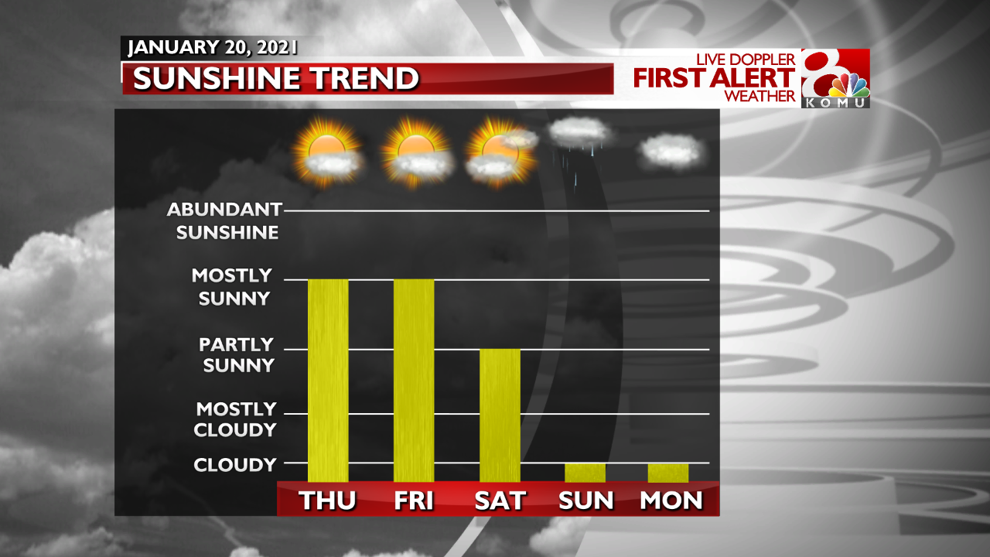 OUR NEXT SYSTEM
A system is likely to move through the Midwest on Sunday, but at this point there is still some uncertainty with how far south the moisture associated with this system will make it.
Sunday will likely feature passing rain showers as temperatures warm into the lower to middle 40s. Wintry weather is unlikely due to temperatures being above freezing.
Temperatures look to hold above freezing Sunday night into Monday as rain showers remain possible ahead of a cold front. This cold front will arrive on Monday and bring another push of cooler air. Precipitation will start as rain and we could see a few flakes on the back side of this system Monday afternoon. However, that is highly dependent on the speed of dry air.
At this point this system doesn't look like anything you should worry about. We'll watch it and keep you updated
Temperatures look to be a touch cooler on Tuesday and Wednesday with highs in the upper 30s, which is seasonal for this time of the year. Long range guidance hints to a pattern that will start to show us a little more sunshine by the end of the week.