After a dry day with low humidity on Saturday, showers and thunderstorms are looking to return to central Missouri for Sunday.
SUNDAY'S FORECAST
Morning temperatures are expected to start in the lower 60s with cloud cover increasing through the morning. Showers and thunderstorms are expected to follow shortly after sunrise, and some of these storms will have the potential to be strong to severe.
Storms are expected to move into the region after 8AM and last through the early afternoon hours.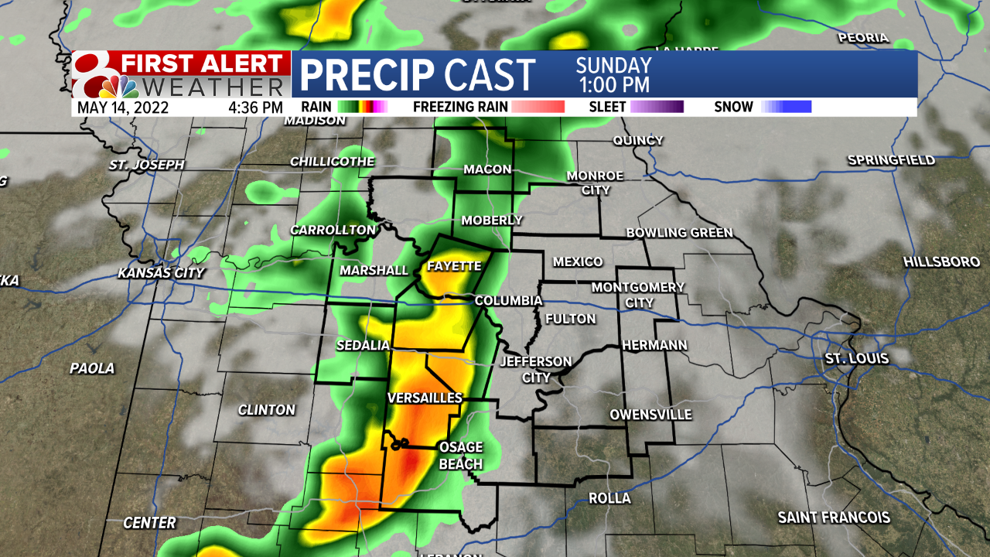 Storms will be coming out of Kansas and Nebraska and move through the state. The main threat area for storms in our viewing area will be for areas along and south of I-70. The threat will continue to increase for areas of southern and southwestern Missouri.
Areas north of I-70 will have a significantly lower potential for severe weather and even for thunderstorms.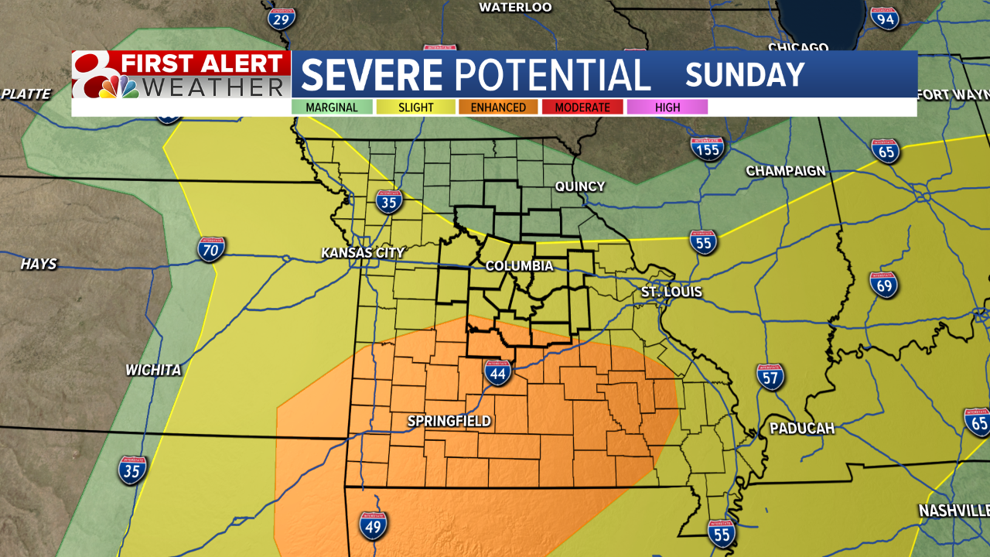 The First Alert Storm Mode Index for this event will be at a 2 (0 to 5 scale). This means that there could be issues and you'll want to stay updated, especially for areas south of I-70.
The main threats with these storms will be large hail and damaging winds. Additionally, storms will be moving relatively slow so patchy flooding is possible if any locations get under multiple storms. The tornado threat is very low, but not zero.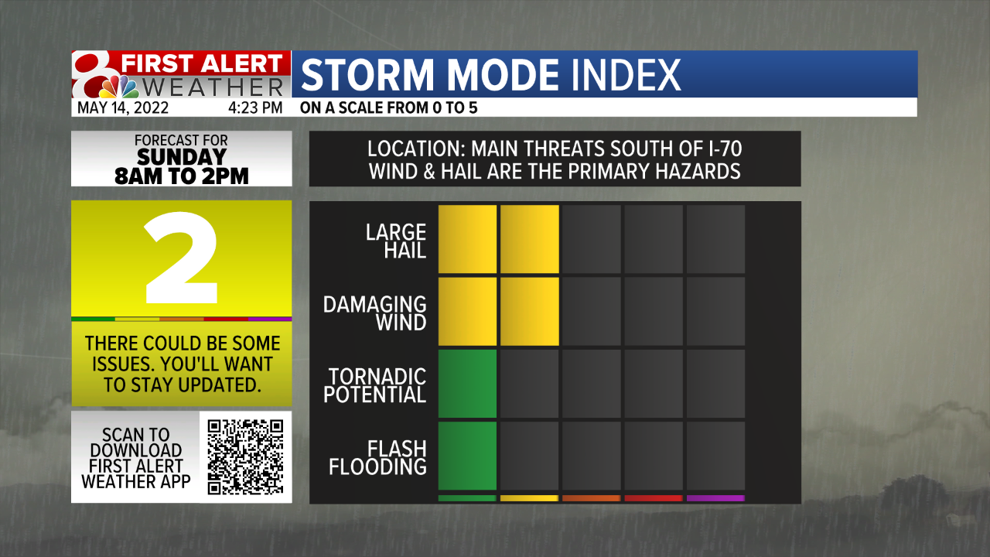 The severe threat should come to an end around 2PM with temperatures warming to the 70s.
LOOKING AHEAD
Monday will feature sunny skies and highs near 80° before additional rain chances return for Tuesday into Wednesday, where a strong to severe storm will be possible.