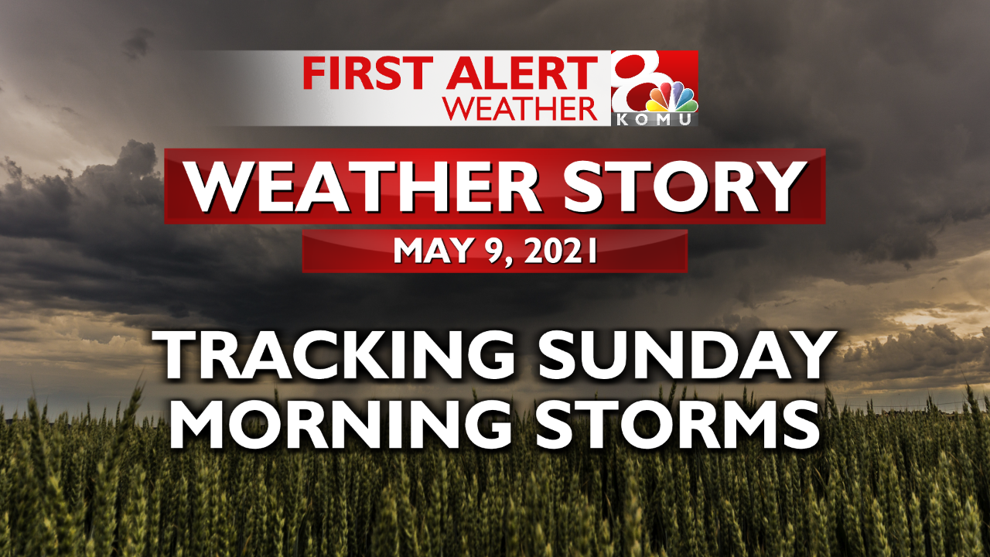 STRONG STORM CHANCES
After midnight on Sunday, the potential for strong storms ramps up. A line of thunderstorms will move through the area from west to east between 12 and 5 a.m. We are in a Storm Mode Level 2 for Sunday morning. The primary threat is heavy rainfall that could create flash flooding, but strong wind gusts and small hail is also possible with parts of this system.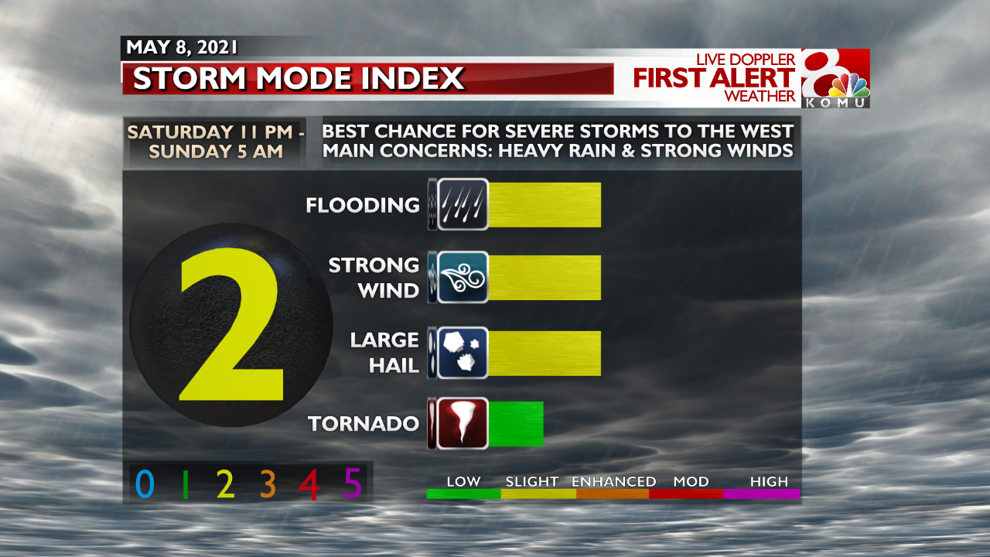 Around 1 a.m., these should move into our NW cities, like Marshall & Brunswick. After 2 a.m., Moberly and Columbia will likely wake up to a lot of lightning & thunder. By 3 a.m., this will move near Mexico, Jefferson City and the Lake of the Ozarks. Near 4 a.m., these storms should be continuing to weaken and moving out of areas near Gasconade and Vienna.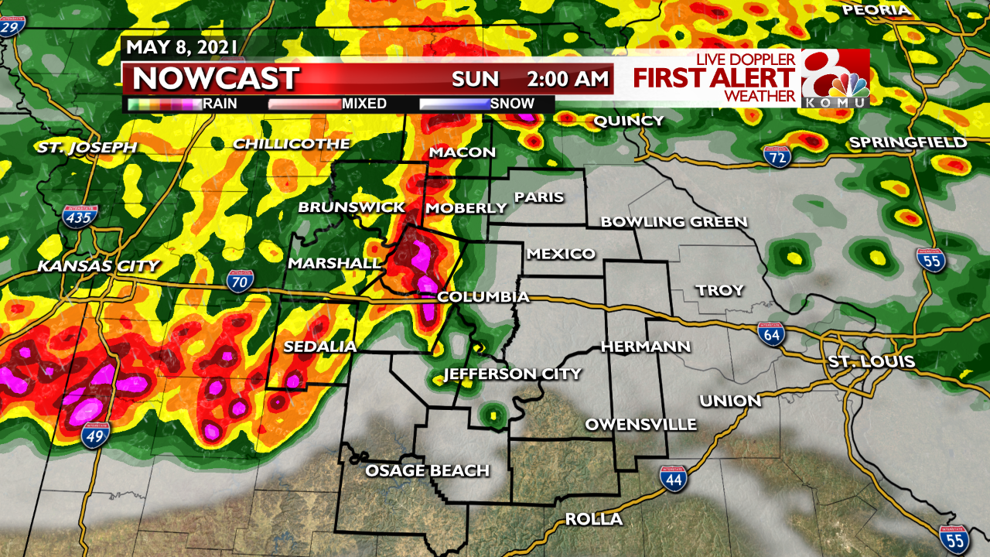 These storms will likely move through while you are asleep. Make sure you have multiple ways of receiving weather warnings tonight. We will be tracking these storms all night on KOMU so stay tuned for constant updates. 
You may also wake up to this lightning & thunder tonight, so don't be alarmed. We've got you covered this morning.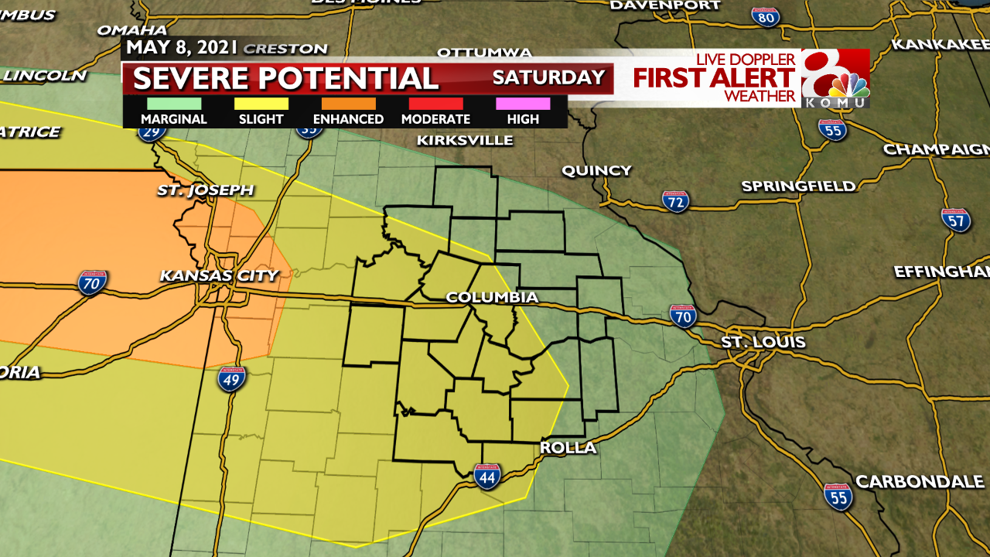 These widespread showers and thunderstorms will likely continue through the first half of Sunday, making for a cool and rainy day. By Sunday afternoon, we should be dry and even see a peek of sunshine before it sets.
RAINFALL TOTALS
Rain will be fairly scattered and light on Saturday, but that will change in the evening with the widespread showers and thunderstorms.
Rain may be heavy at times, with a widespread 1-2" of rain across the viewing area with locally higher amounts possible.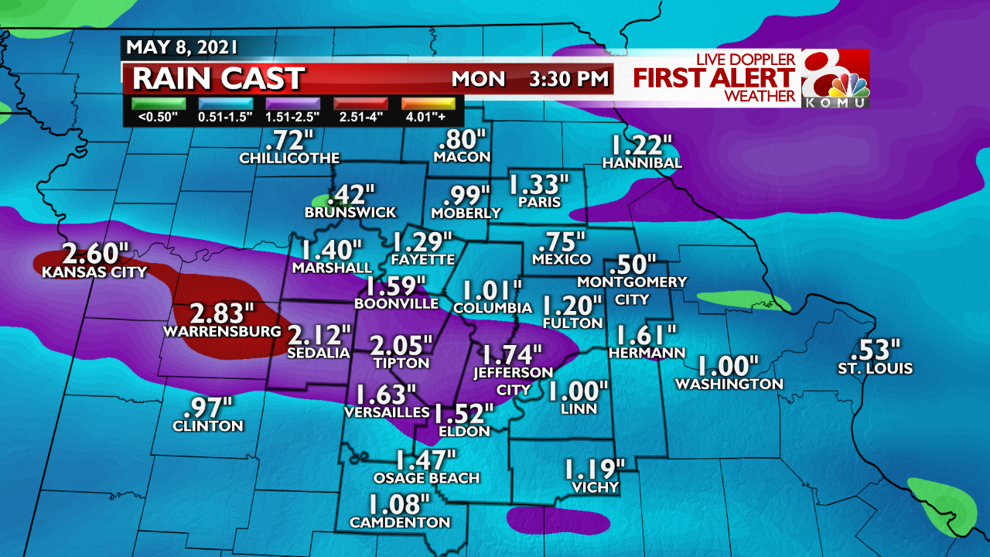 LOOKING AHEAD
Next week continues to trend cool with highs in the lower 60s for the first half of the week, but there is a slight change to the forecast.
That change has to do with a strong high pressure system that is expected to build into our north. This high pressure system is expected to help push moisture to our south, meaning that we are trending drier. We'll need to watch for rain chances, but at this point they are looking much lower.
Temperatures should get back to average for the middle of May by next weekend.