If you have yard work to do I would recommend getting it done earlier in the week because heat and humidity will continue to build each and every day.
WEDNESDAY'S FORECAST
Wednesday will feature mostly clear skies and the possibility of very patchy fog in the morning. Fog will break apart quickly and skies will gradually become mostly to partly sunny through the afternoon. 
Highs are expected to reach the upper 80s with heat index values in the lower 90s.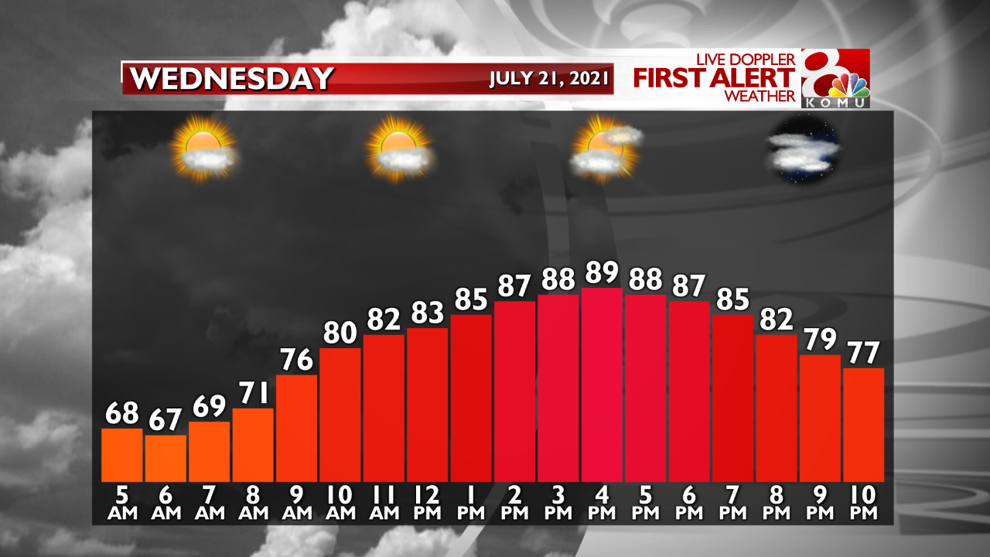 HEAT AND HUMIDITY BUILD
Humidity will be increasing through the rest of the week along with the temperature. This means that the heat index is going to become more and more of a factor.
Heat index values will be in the lower to middle 90s through the end of the work week, but we will range from 100-105° by the weekend. Actual temperatures will be in the middle 90s.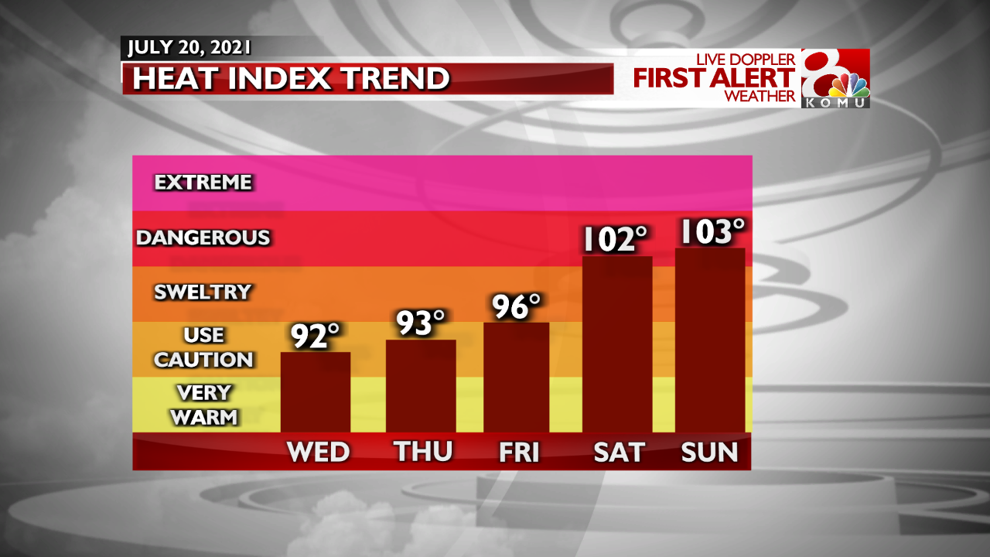 LOOKING AHEAD
There is a slight chance for an isolated shower or thunderstorm on Sunday and Monday, but rain chances are looking very low with most of us staying dry.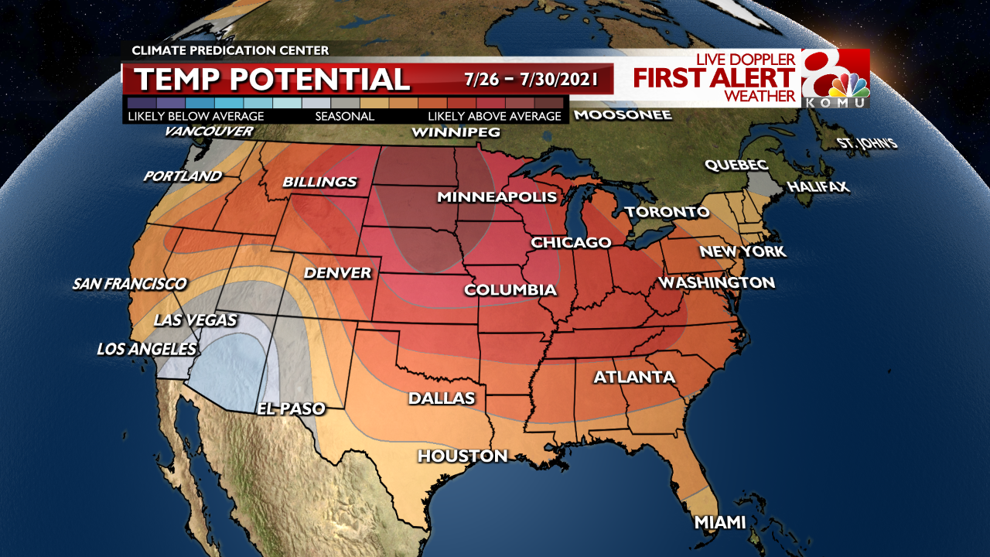 The longer range forecast through the end of July is looking warm and dry with above average temperatures likely and below average precipitation likely.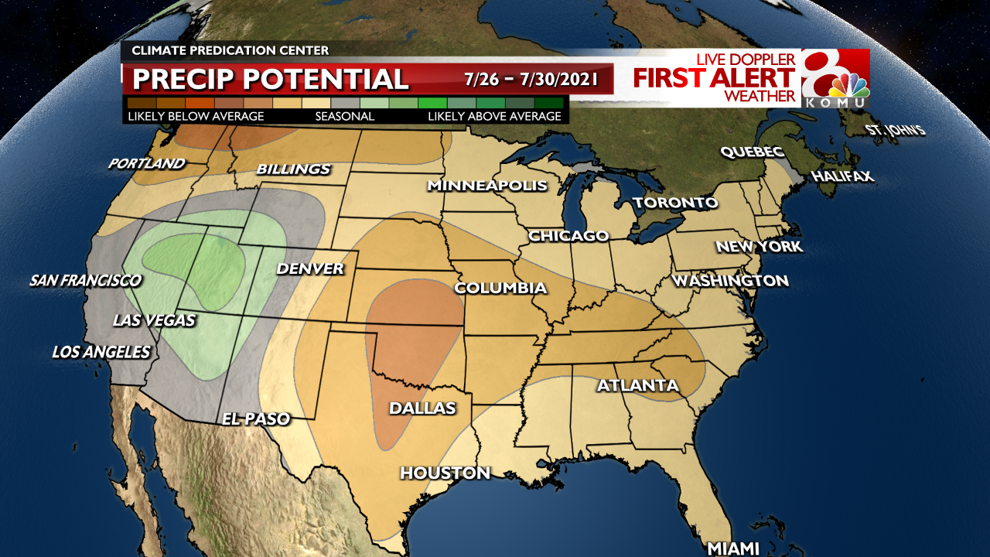 Overall, the forecast is looking rather stagnant with summer-like conditions taking hold. Stay hydrated, take breaks in the shade and keep an eye on those most susceptible to the heat.