Warmest day of the year occurred yesterday with a high of 95 with heat index values around 100. The weekend will bring some changes to this escalating heat, in that we will break the trend of warmer days.
A FRONTAL PASSAGE
Through the day on Saturday there will be a "front" that will move its way through our area. In theory, it is a "Cold Front" that is moving through, but the word "Cold" is misleading as the temperatures will not change. What will change is the humidity values, drier air will seep into the area as early as Saturday evening. Therefore, the Heat Index values will not be overly high on Saturday with the values only a few degrees above the air temperature.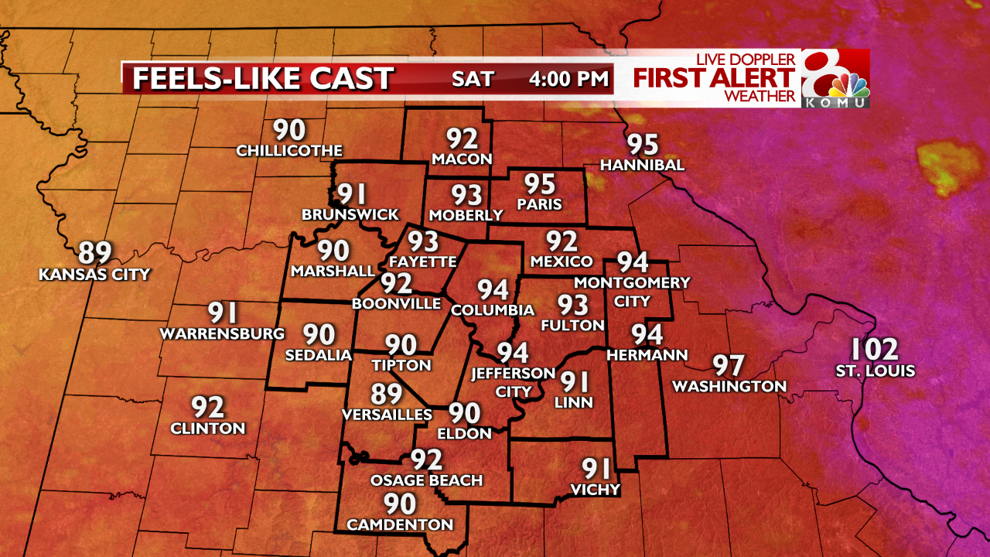 After bringing some of us severe thunderstorms yesterday, this frontal passage will be a dry front. At most an increase in cloudiness by the afternoon is possible, but most will remain dry. There is a passing chance for an isolated shower over eastern Missouri, but this chance is low.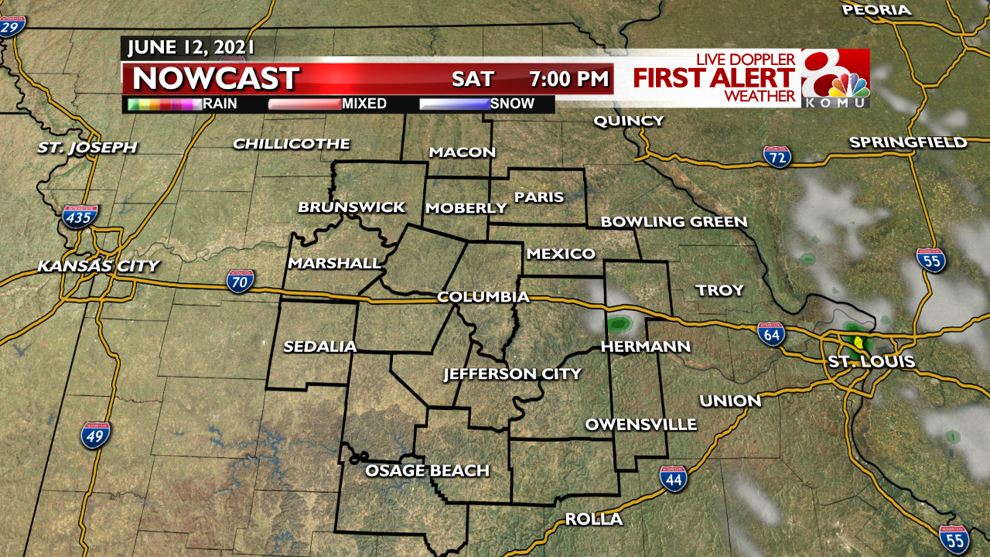 THE WEEK AHEAD
Warmer temperatures will continue into next week. The warmest day looks to be Monday with highs near the middle-90s, however, with low humidity values this will be more of a dry heat. In fact, the humidity most of the week will remain low. Another one of these fronts will pass through on Tuesday, dipping temperatures into the upper 80s to near 90.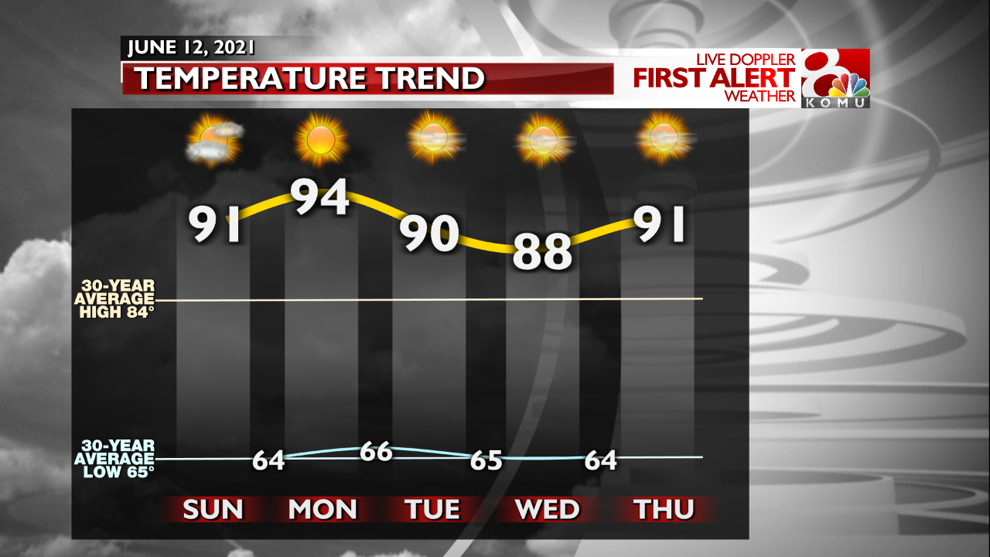 The week will also be dry, with not a single chance of rain all week, when was the last time we had that? There are signs of rain chances possibly returning next weekend into next week, but that is too far to give any specifics yet.