Did you see graupel on Wednesday??? Check out my explainer of how this type of precipitation forms.
Tuesday saw the latest 1"+ snowfall for central Missouri and Wednesday morning broke a record low temperature. Now, Thursday morning may tie a record low temperature to make for three straight days with record criteria. 
Thursday is the third day in a row with potential record criteria. pic.twitter.com/HTK4ojLFPU

— Kenton Gewecke (@KentonGewecke) April 22, 2021
THE NEXT RAIN CHANCE
Thursday is looking rather dry. The day should begin with morning sunshine and clouds will likely increase throughout the afternoon. Passing showers will be possible Thursday evening.
Rain will then be on and off throughout Friday morning and early afternoon. 
Widespread rain and thundershowers are expected Friday evening into Saturday morning. While we aren't expecting much thunderstorm activity, there may be enough instability for a bit of lightning and thunder.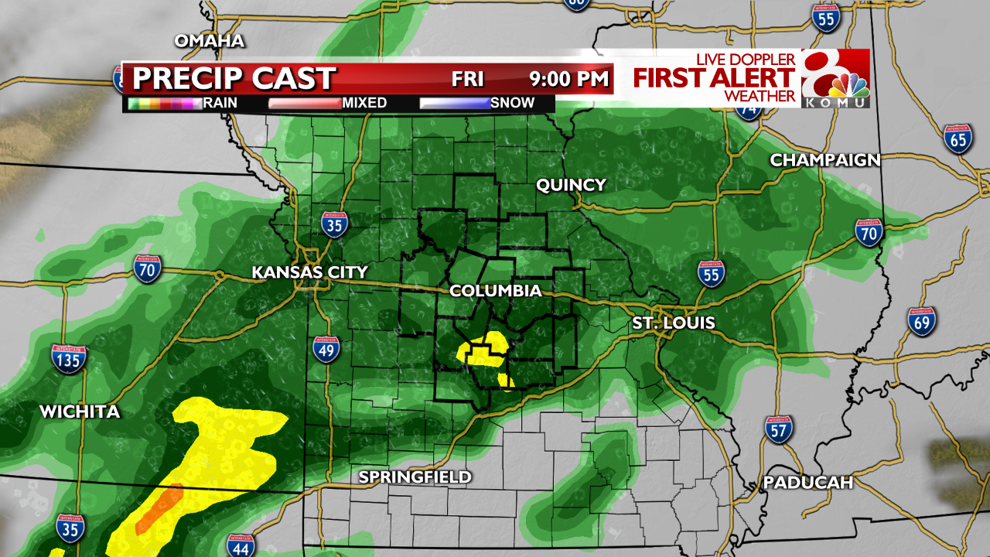 Sunshine may return again on Saturday afternoon.
Total rainfall accumulation between 0.5 and 1" is generally expected throughout central Missouri.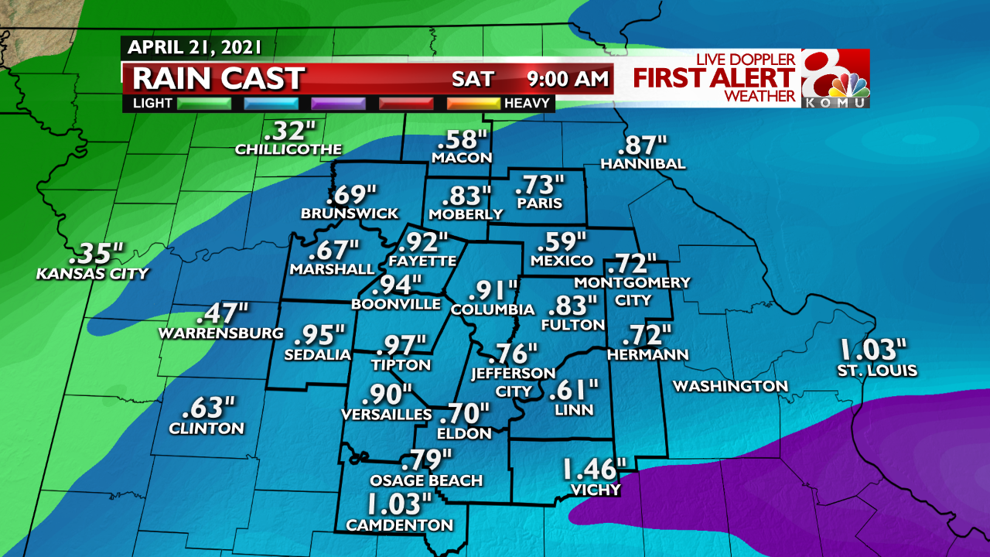 WARMER INTO NEXT WEEK
The sunshine on Saturday afternoon will spill into Sunday and Monday. Warmer temperatures will move in, too.
Temperatures will likely be around 80º Monday and Tuesday afternoons.
A cold front is expected Tuesday or Wednesday next week. This will be the next chance for showers and thunderstorms. We'll be watching this system for other ingredients for severe potential, too. Stay tuned.
Temperatures will likely be much more seasonal the remainder of the week, behind the frontal system.