Tonight we'll cool down into the low 50s, making for a cool start to Friday. By that afternoon, we push into the upper 70s which is the coolest we'll be for the week ahead.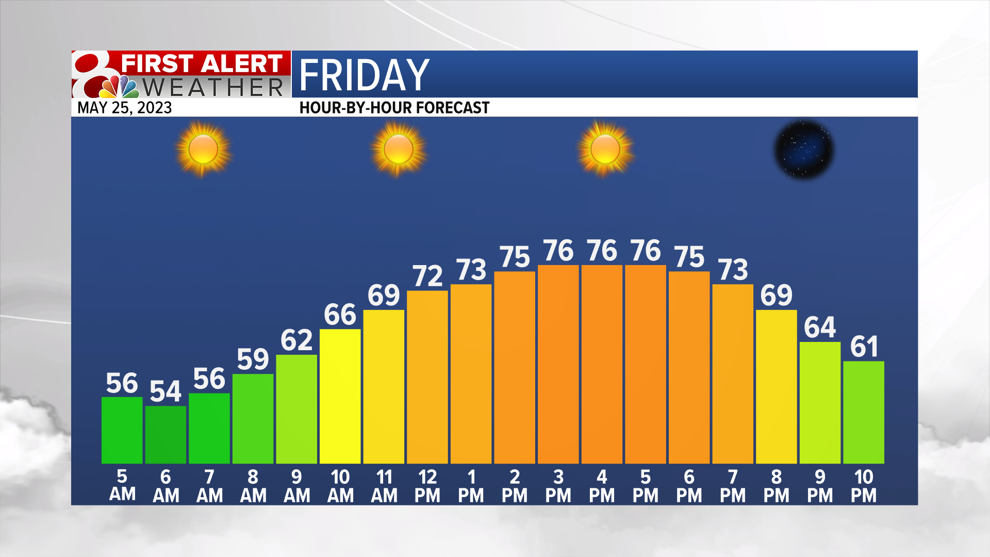 Memorial Day Weekend
Saturday and Sunday will be filled with sunshine as high temperatures stay in the low to middle 80s. For Memorial Day on Monday, the weather is looking hot enough for a pool/lake day as we expect to hit highs in the upper 80s.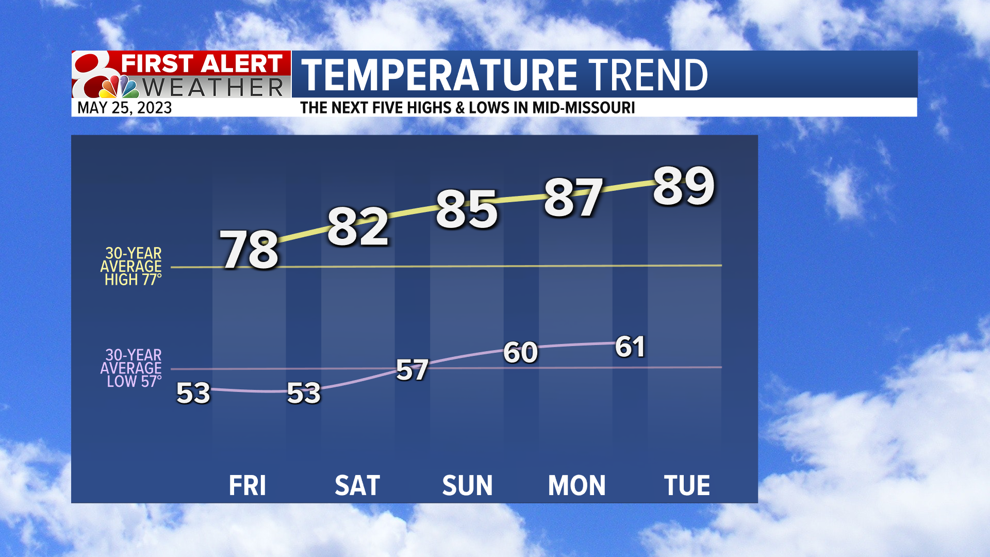 Be sure to stay hydrated and find time in the shade if you're planning on celebrating the holiday outdoors. You'll want to continue to stay cautious as the work week begins because temperatures continue to warm.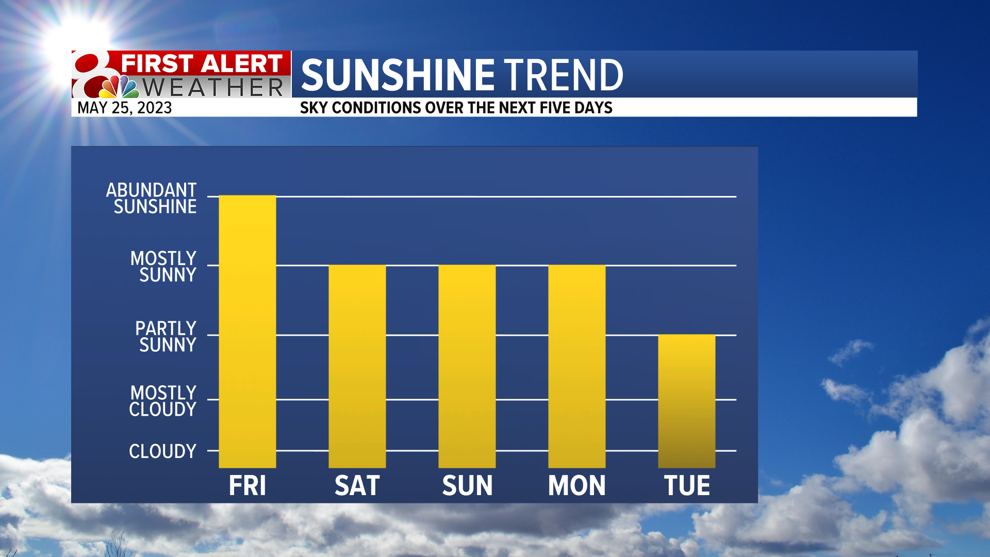 The Next Work Week
As more pools open and schools let out for the summer, mid-Missouri's forecast is taking the hint. Be prepared for afternoons next week to be near 90 degrees, and this hotter trend continues into the weekend. Be sure to keep an eye on any plants or gardens outdoors, as rain chances are looking slim for the next week.