Grab a jacket! Starting chilly this morning, 3-4am temps were already in the 30s for some locations! 
Today should be the best day of the week! Starting a little chilly this morning though, temps are in the 30s for some locations west of Columbia!https://t.co/lLUZxgcWNm #mowx @KOMUnews pic.twitter.com/0e5wbK33tj

— Tim Schmidt (@komuTim) May 5, 2021
Eventually, temps will reach the middle 60s this afternoon. Skies will begin sunny, but turn partly cloudy by this afternoon as our next weather system begins to move in the Midwest. 
HERE COMES THE FIRST ROUND OF RAIN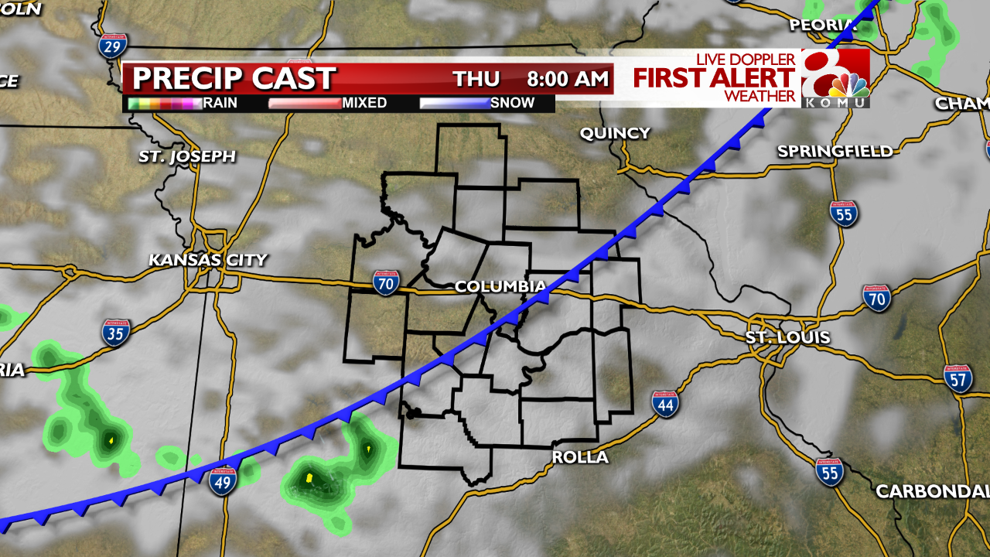 Rain showers will be possible early Thursday morning as a cold front reaches central Missouri. The best rain chances do appear to be during the morning hours, drier by the afternoon. Temperatures will still reach the middle 60s with afternoon sunshine.
While Friday appears to be a partly cloudy, dry day until Friday evening, Saturday will not. Widespread showers and a few thunderstorms are likely to begin the weekend where the heaviest of this rain will be Saturday evening through Sunday morning.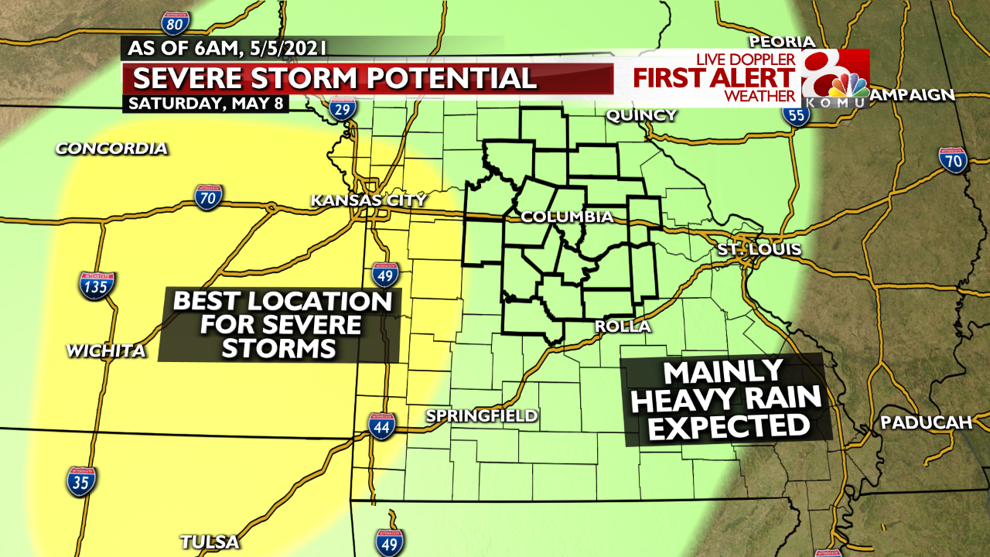 Strong to severe storms are expected to remain focused in central/eastern Kansas, but western Missouri cannot be ruled out and therefore Saturday will be a day where skies need to be monitored for any damaging winds or hail, mainly between Columbia and Kansas City. Any tornado threat should remain in Kansas before 8pm. Eventually this system will evolve into a heavy rain event for central Missouri. We will continue to watch this closely for you.
Spotty showers will continue in passing waves for Mothers Day and for the beginning of next week. It will be a soggy next five to ten days.