One week ago today (Monday, February 15th) the high temperature was 0°. Today we got to the 50s! Tomorrow we will likely hit the 60s for the first time this year.
The last time we had a high in the 60s was December 27th.
TUESDAY'S FORECAST
Out-the-door temperatures will be in the lower to middle 30s. If you live in an area with wet roadways from melting snow and temperatures drop below freezing you'll need to be on the lookout for black ice. Although this should not be as common of a problem as it was today.
Afternoon temperatures will reach the lower to middle 60s with winds out of the southwest gusting up to 20 mph.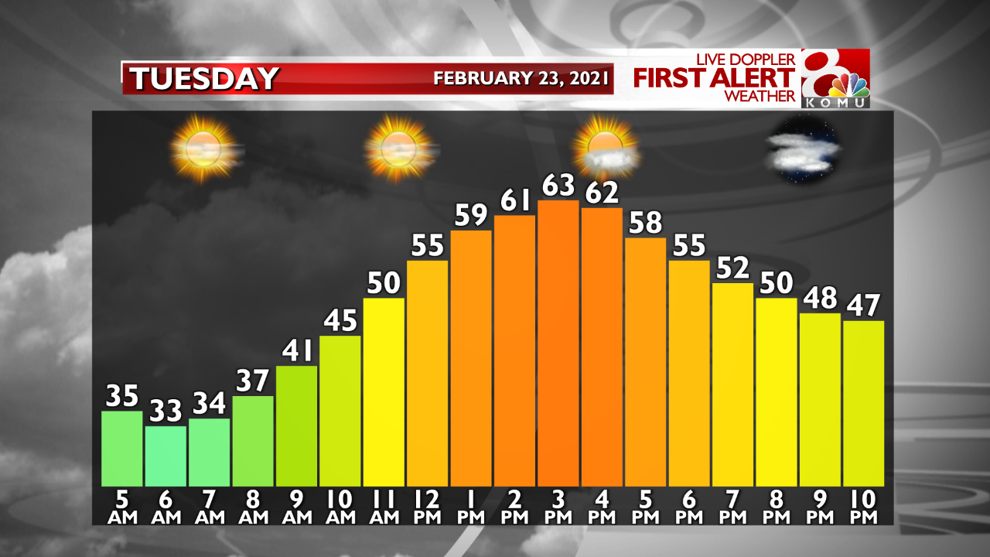 OUR NEXT COLD FRONT
The next cold front for mid-Missouri will arrive late Tuesday night into Wednesday morning. While we will see a drop in temperatures, this drop will be nothing compared to what we've experienced in the last few weeks.
Wednesday morning temperatures will be in the middle 30s with afternoon highs warming to the middle to upper 40s.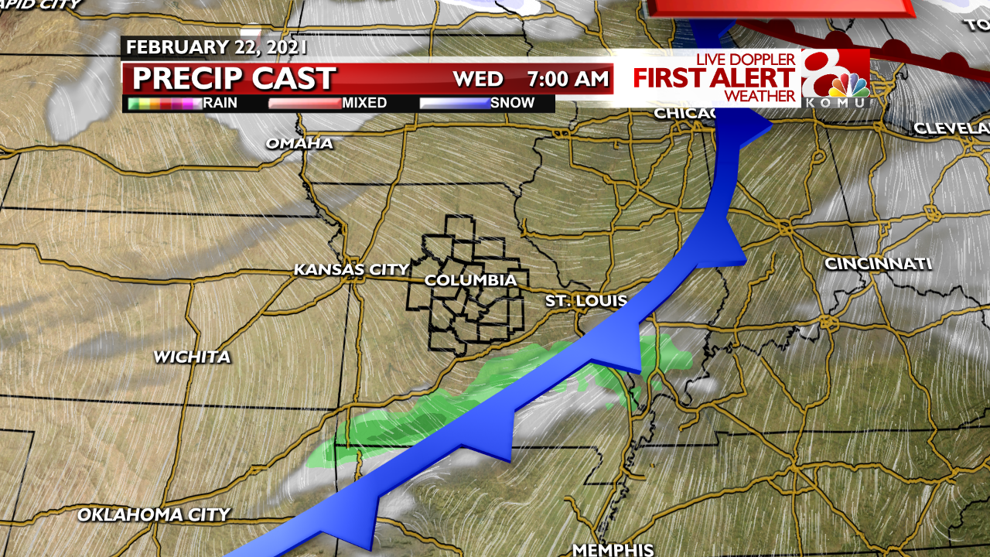 This cold front won't have much moisture to work with either. There is a slight chance for a few rain showers in southern Missouri, but these should stay well to the south of the KOMU 8 viewing area.
A FEW MORE CLOUDS
Thursday will likely see more cloud cover than sunshine, with highs in the middle 40s. 
Friday will see more sunshine with mostly sunny skies and slightly warmer temperatures in the upper 40s.
LOOKING AHEAD
A slightly more active pattern looks to kick in starting this weekend and continuing into next week. This means that we expect a few more systems to move through the region bringing changes for precipitation. It looks like most of these chances will be in the form of rain, but we'll have to pay close attention to timing and temperatures as it gets closer.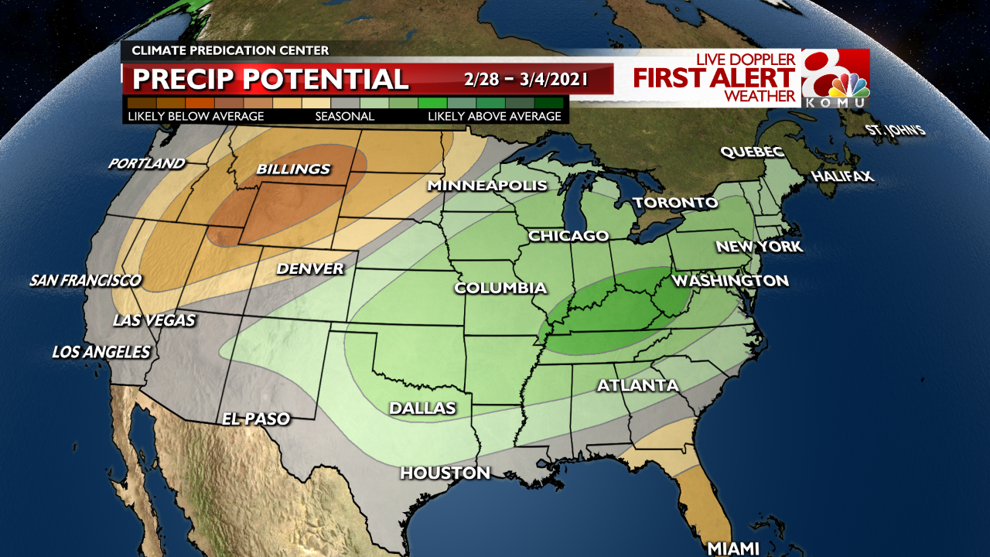 Highs are generally looking to be in the 40s and 50s for the days ahead with low temperatures in the 20s and 30s.