After a couple below average days on Wednesday and Thursday, kicking off astronomical fall, we'll be back to summer-like weather to wrap up September. 
FRIDAY'S COLD FRONT
On Friday night a cold front will move through. It will be very weak as it moves over our area, falling apart. Therefore, it will cause a bit of wind throughout the day with gusts nearing 30 mph and an increase in cloud cover. As for rain, those chances are very slim. We'll give it a 10% chance Friday evening for a brief shower or sprinkle.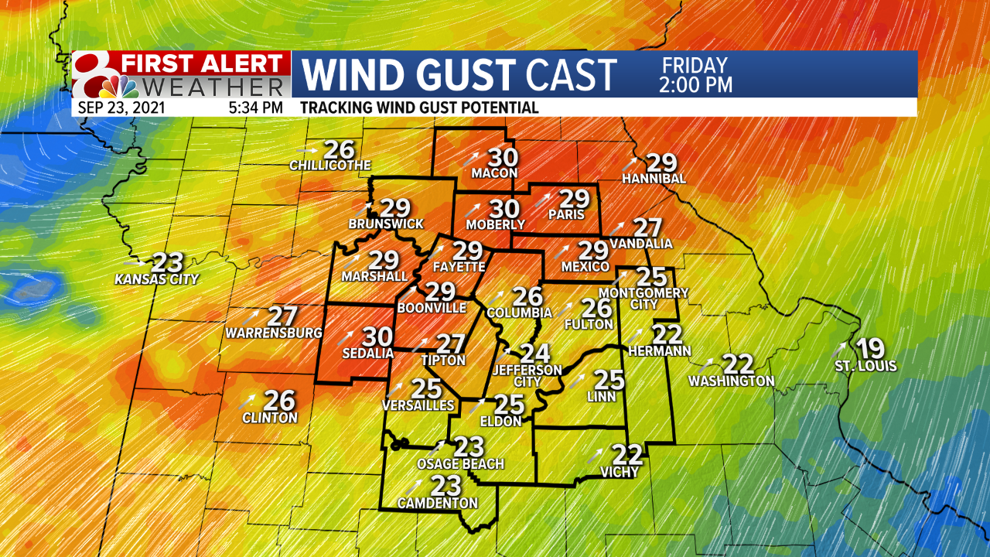 SATURDAY'S AUTUMNESS
Ready for one more seasonal day to soak in before the big heat? Great! Saturday is for you. Temps will be seasonal, warming into the upper 70s in the afternoon with plenty of sunshine. Wind will be light.
SUNDAY'S WARM FRONT
Summer-like weather returns on Sunday along with a warm front. I don't expect much cloud cover, but winds will gust near 25 mph on Sunday and Monday with temps reaching near 90º through Tuesday.
Another weak cold front in the middle of next week will bring temps down slightly, to the lower and middle 80s, but these temps are still above average for late September.