CHILLY START TO THE WEEK
Saturday marked one of the warmest days mid-Missouri has ever seen, as our high of 74 was nearly a record for the hottest December 3rd ever!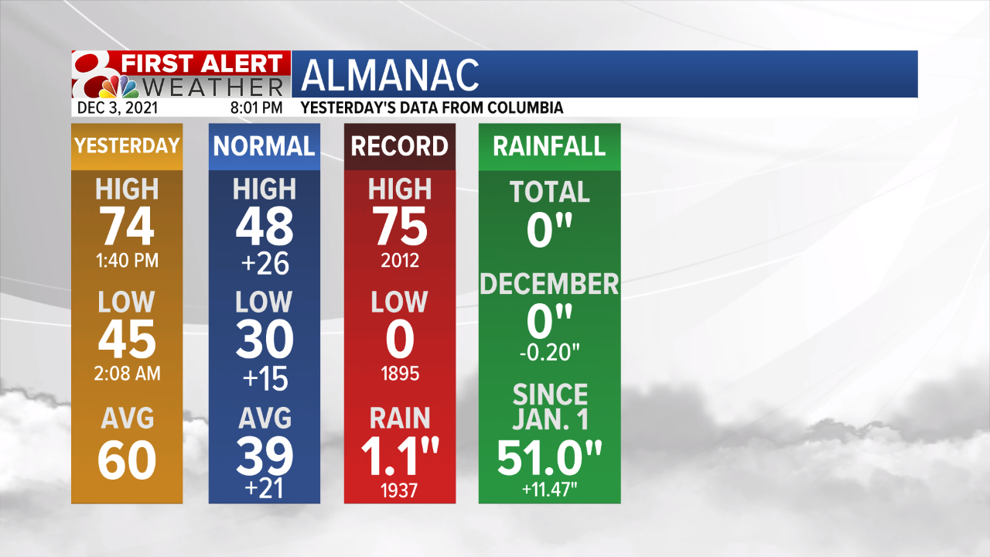 This warmth won't last for much longer, though, as a powerful cold front this week will plunge our temperatures into the 30s and 40s. Tomorrow will be warm at a high of 62, but overnight Sunday, a cold front will come sweeping through and drop us into the freezing threshold.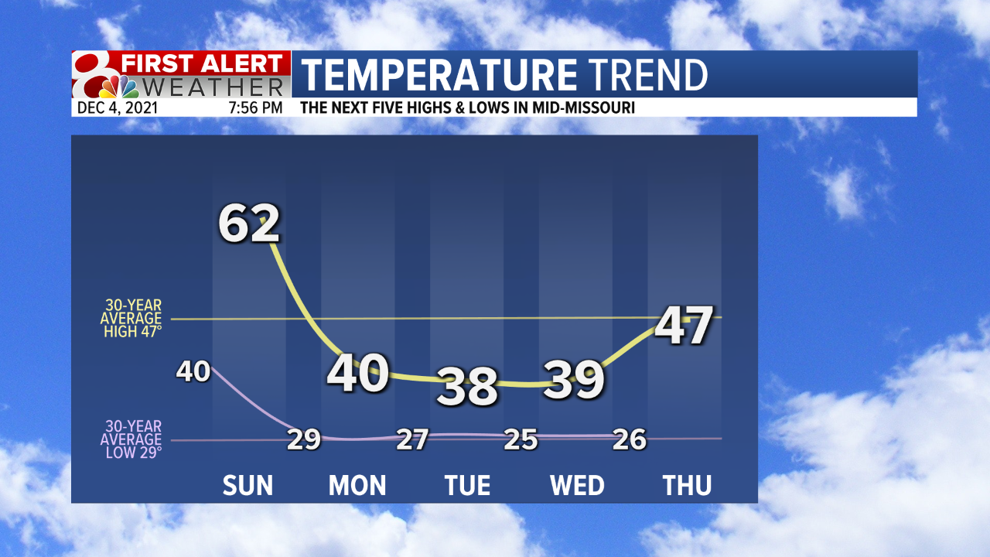 Monday morning in particular will be especially frigid, with temperatures in the upper 20s and a wind chill in the middle teens. Because of the timing of the front, these chillier temperatures could last into the later morning hours, just before noon.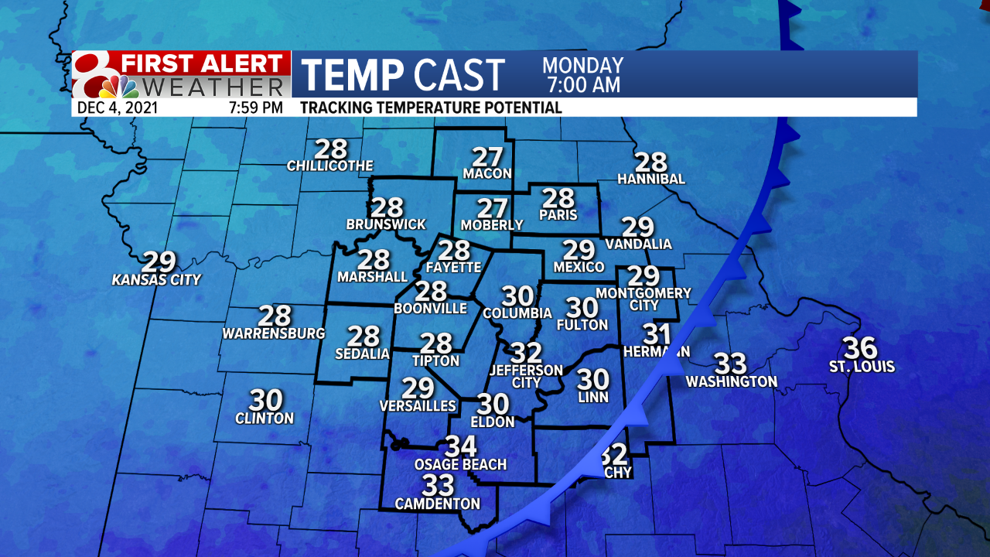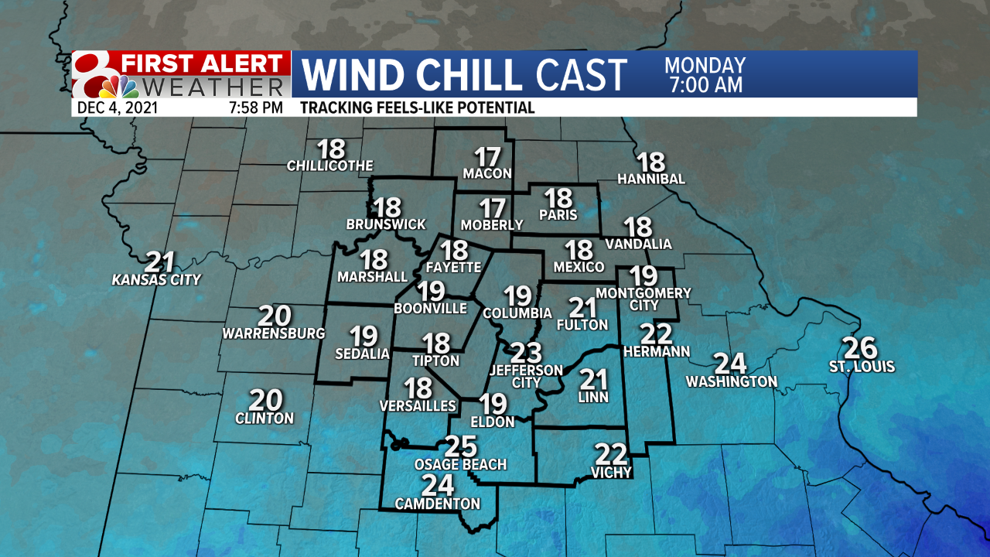 TUESDAY AND BEYOND
Tuesday will be notable in that we'll see snow return to the forecast, at least in some capacity. A slight chance of mixed precipitation is forecasted for Tuesday afternoon, with snow a possibility.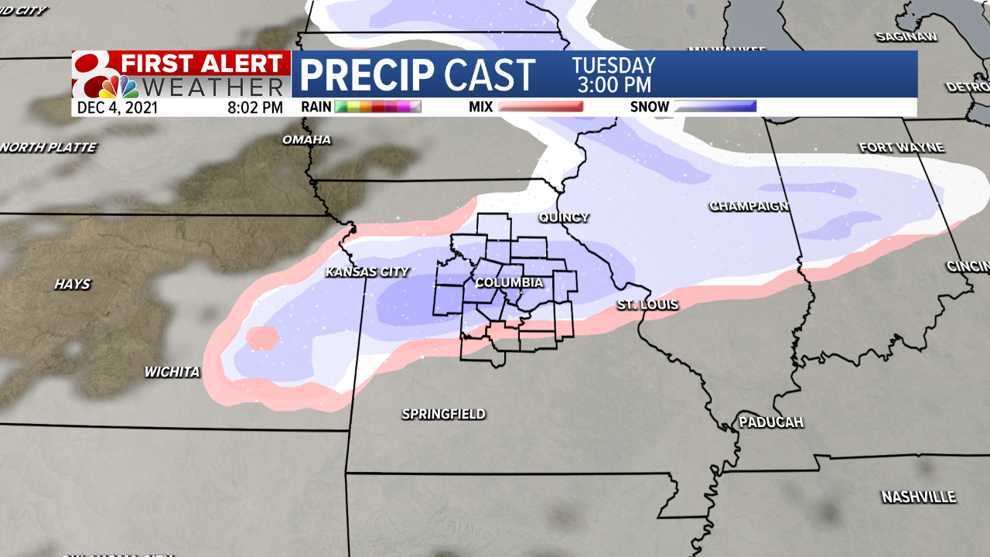 If any snow were to materialize, it will likely be light/ in the form of flurries, and would be unlikely to accumulate due to warmer conditions in the days ahead.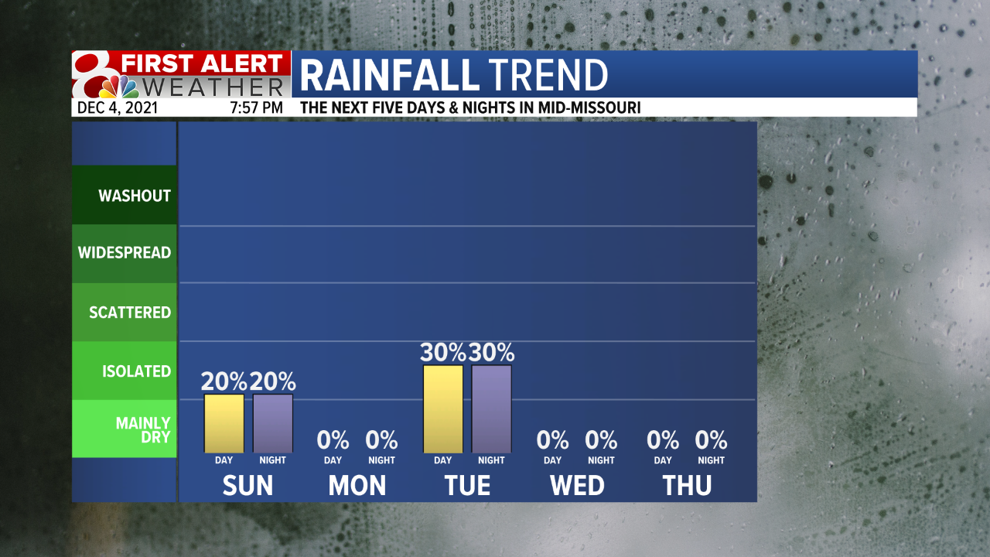 Aside from a wintry mix on Tuesday, though, the week ahead should remain dry. Temperatures will be at their coldest for the beginning of the week, and should slowly rise after Wednesday, bringing us to the upper 40s and lower 50s by next weekend.