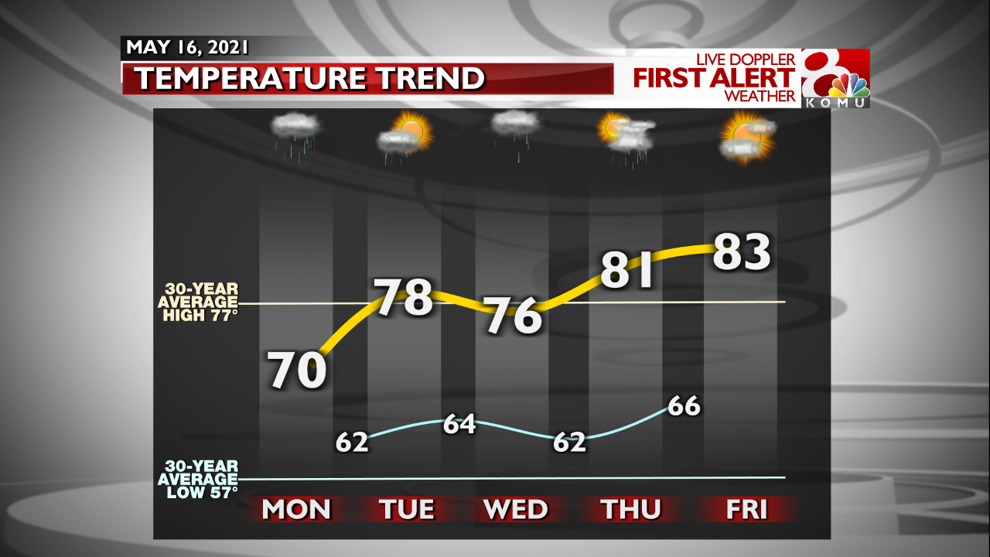 You've likely seen us use a graphic showing the temperature trend for highs and lows for the next five day. We include a line that shows the average temperature too so there is something for you to compare the current forecast to. 
Those average temperatures are a 30-year average. This is how we base what is considered "normal" on the climate scale for the near-term, to offer a quick reference.
Each decade we move those 30 years up. We have now moved from the 1981-2010 average to the 1991-2020 average. In other words, we're in a new normal.
That "normal" is very clearly warmer for the vast majority of the country and world.
The first 30-year period of record across the contiguous United States is the 1901 to 1930 averages.
Since then, temperatures have risen 1.7ºF or about 1ºC, which puts us on par with the rest of the world.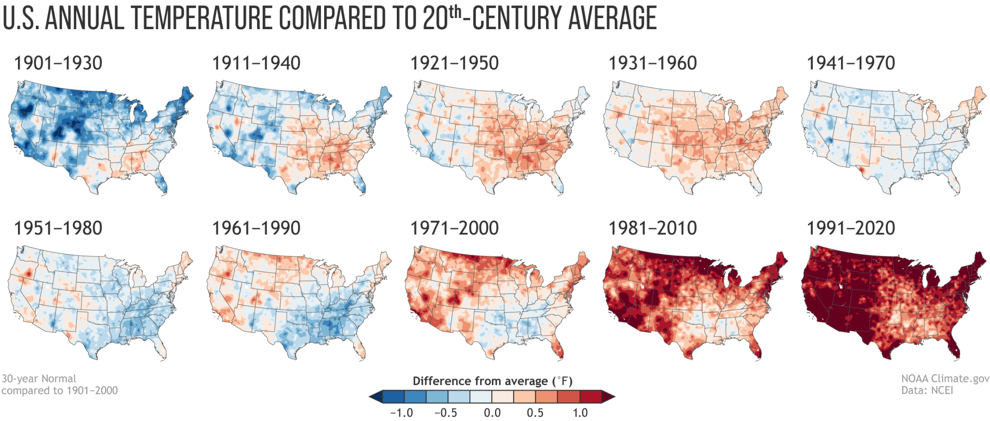 This rate of warming is anything but "normal," mind you.
Remember too the last seven years has seen the hottest years on record, globally.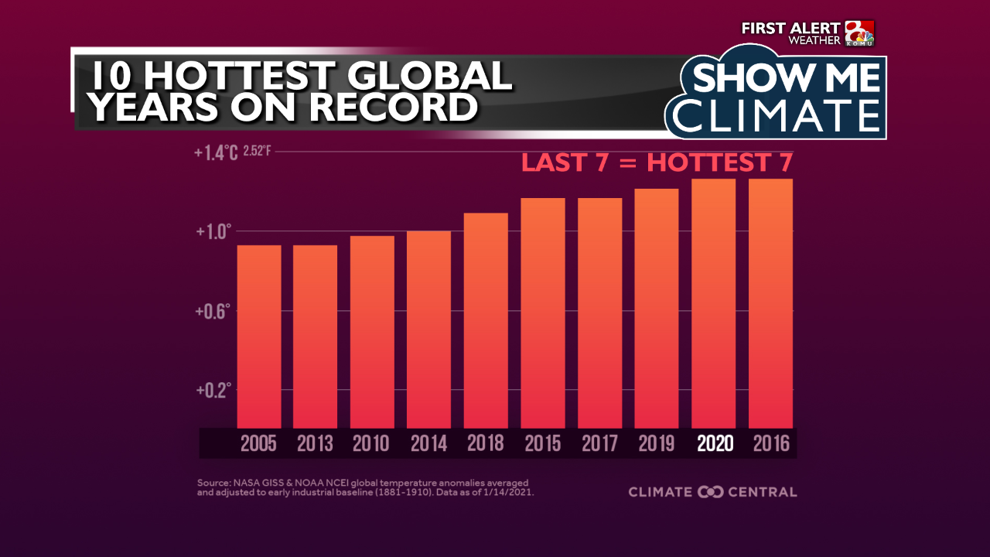 Locally for central Missouri our warming has also been significant over recent decades compared to the early 20th century.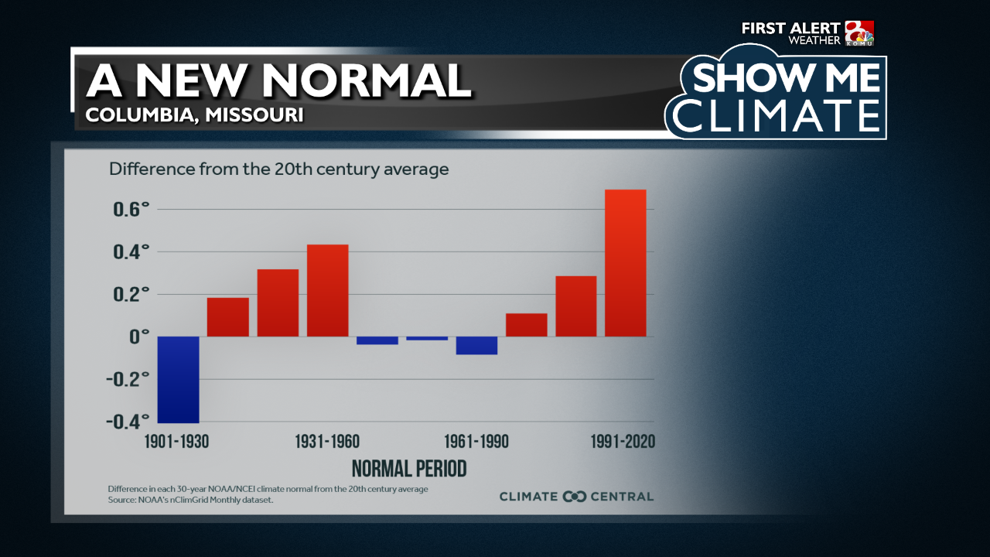 If we just compare the most recent normals, the ones we are exiting, we see an increase in temperature most months.
December has, by far, increased the most. This isn't surprising considering how warm our Decembers and winters have become.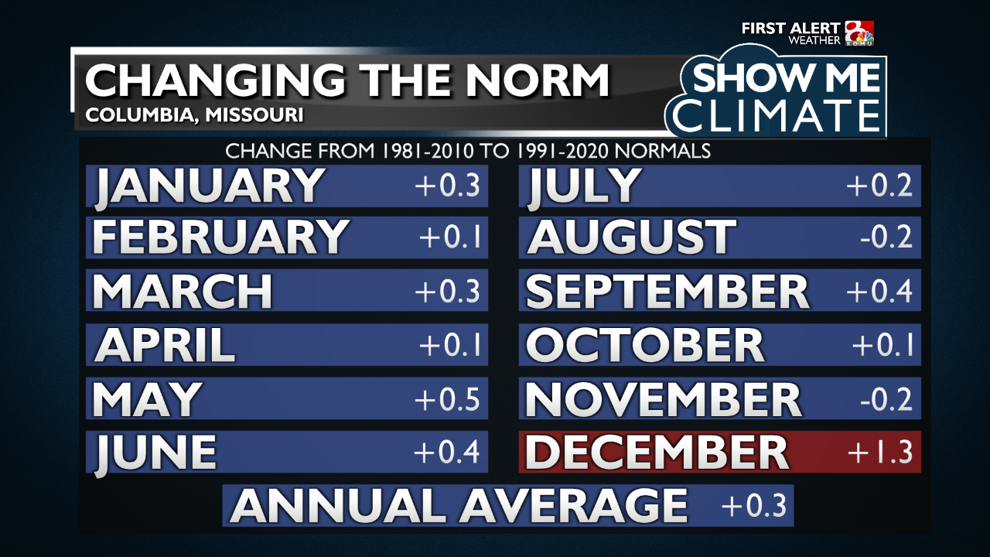 Precipitation is a bit different across the lower 48. The west may be in a multi-decade megadrought. This year is no different for them on that front.
Meanwhile, the north and east has seen an increase for their new normals.
Here in central Missouri our new normal is fairly similar, but slightly drier overall.
Given the heavier rain much of the United States has been dealing with, it isn't a surprise the last four "normals" look like they do.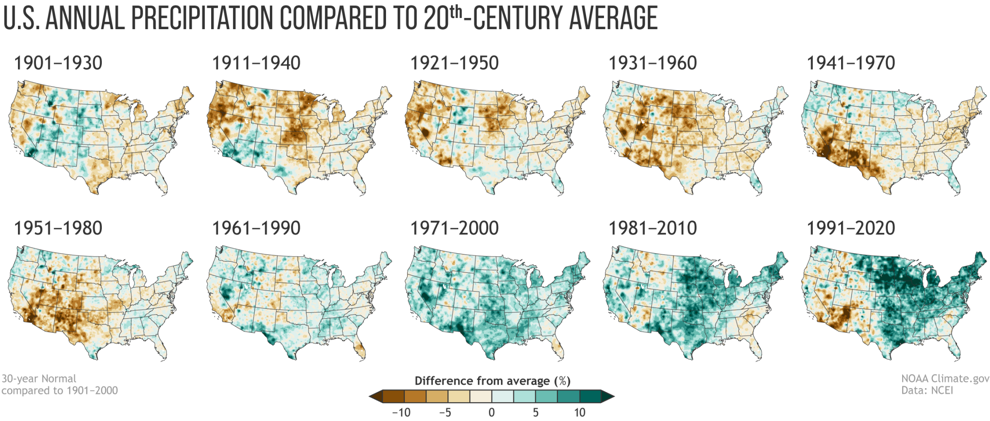 The main reason for this warming is the abundance of pollution released into the atmosphere by human activity, creating a chain reaction with countless impacts. The best way to slow this warming and these extreme precipitation patterns is to limit the burning of fossil fuels, heavily reduce food waste, renew forests and use sustainable land management and farming practices, and reduce overall waste from single-use products especially if they are not able to be recycled properly. There is hope to slow this rapid change.