Sunday is a day where the ingredients could come together for some significant severe weather across Central Missouri. Lets break it down hour-by-hour so you can be prepared!
A tornado watch is in effect for all of central Missouri until 10pm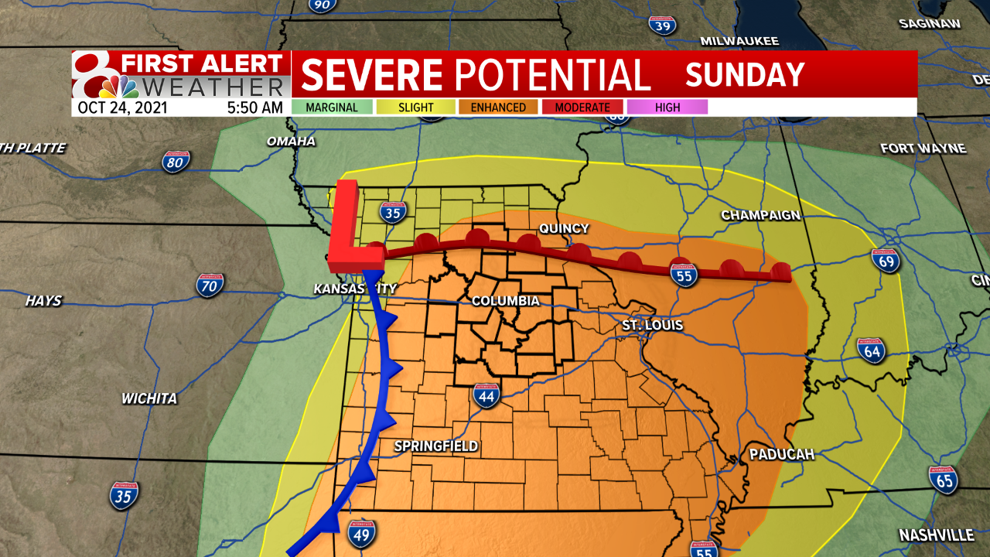 We are in Storm Mode 3 for Sunday afternoon and all modes of severe weather, including tornadoes, will be possible. You will want to keep updated with us as we will bring you continuous updates on air and on line, and on the KOMU 8 First Alert Weather App.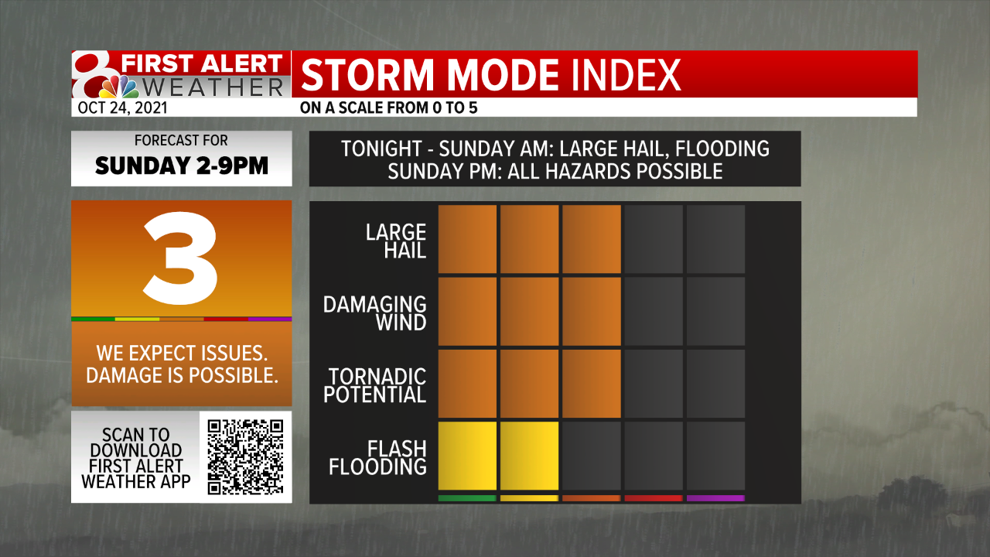 Here is the breakdown on what you can expect for Sunday.
EARLY SUNDAY AFTERNOON
Most of the day should be cloudy, but wherever we can see some breaks in the clouds will be areas with the best chance for severe weather.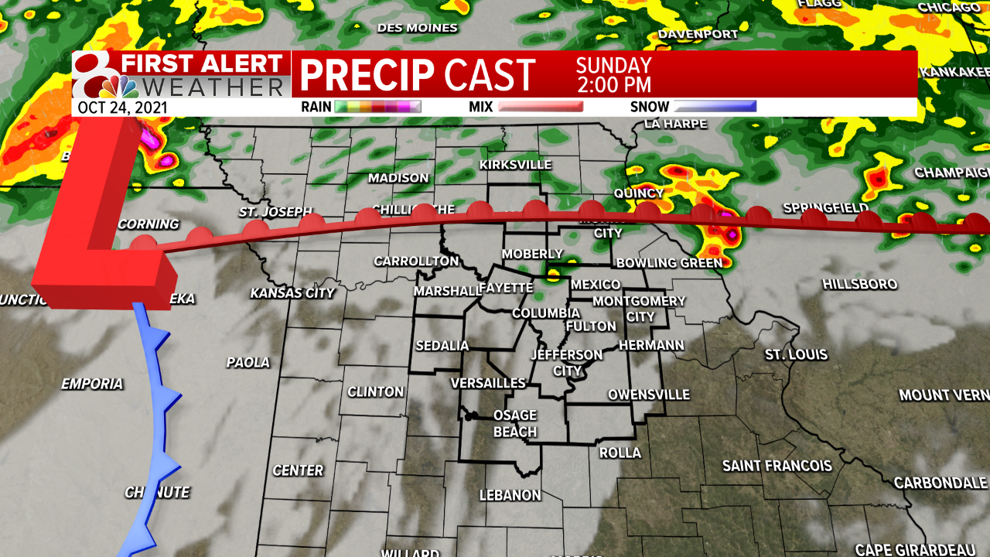 SUNDAY AFTERNOON
As the atmosphere recharges and warms thanks to a lifting warm front into northern Missouri, thunderstorms will begin developing in waves this afternoon. 
Theses waves of storms will continue to mature and become stronger as the afternoon goes on, eventually becoming capable of large hail, damaging winds and a tornado.
Behind this isolated development will be the cold front, which will eventually be between Columbia and Kansas City by mid afternoon, helping earlier storms congeal into one long line. This will be the main round of storms. These storms will continue to then move across central Missouri late this afternoon through this evening where damaging winds and spin-up tornadoes will be possible.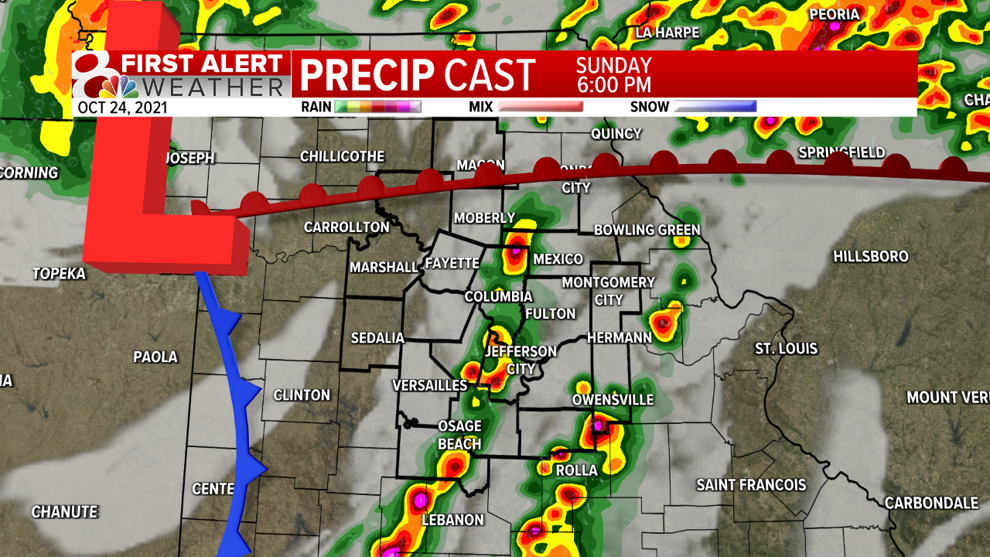 Thunderstorms will continue to move eastward along the cold front as the evening goes on, moving into the St Louis area sometime in the mid-evening. Severe weather is expected to be out of central Missouri between 7-9pm. After that, skies will remain mostly cloudy and west winds will pick up, gusting to around 35 mph overnight.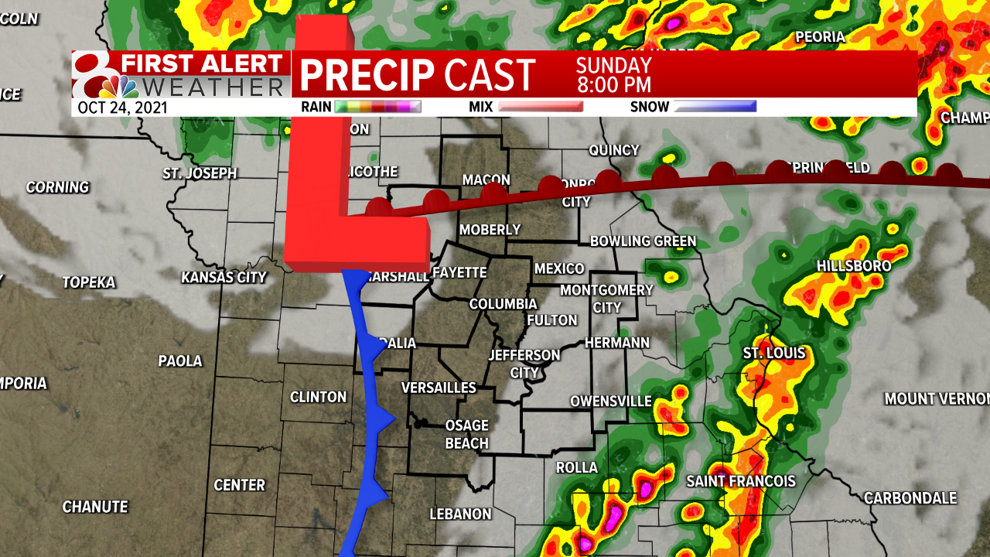 It is imperative you know where to go during a severe thunderstorm warning or a tornado warning. The most interior room or a basement is preferred. Also, make sure you have a way to get alerted to a tornado warning. Do not rely on outdoor warning sirens to alert you to tornado warnings.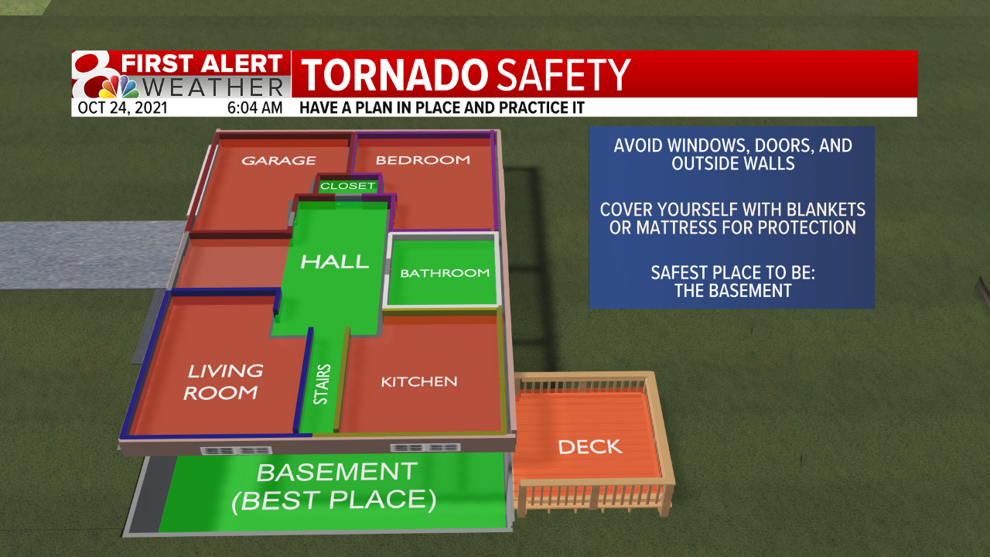 You can stay prepared with this potential upcoming storm system with KOMU 8 First Alert Weather App and your NOAA Weather Radio.
Rainfall will be heavy this weekend with accumulations around 0.50" to 3.00" possible. The may be cases of flash flooding.
AFTER SUNDAY
The weather will be a little more quiet to begin next week. Temperatures will swing from the 50s and 60s during the day, and 40s overnight. Our next rain chance comes from Wednesday through Friday, this is expected to be just rain and no thunderstorms.