After another strong cold front brought temperatures down to the 30s on Saturday, mid-Missouri is looking ahead to warmer temperatures, though with much grayer skies. 
For the second time this week, high temperatures plummeted from the lower 60s on Friday to the upper 30s on Saturday. It marks the end of a hectic week for weather patterns, with many different temperatures changes and some very strong winds/pressure differences.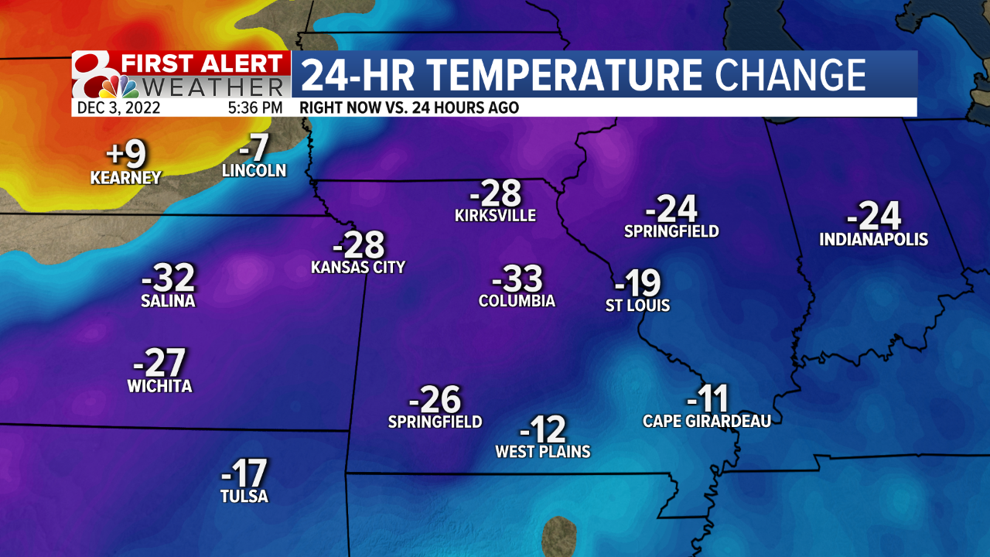 With a warm-up expected tomorrow, we can look forward to some more continuous temperatures next week, with highs expected to stay in the average range of the upper 40s to lower 50s. 
Another consistent aspect of the forecast will be our sky conditions, where little sunshine is expected. We should see skies clearing out a little bit for tomorrow on Sunday, but a mostly cloudy atmosphere will be the main trend over the next few days.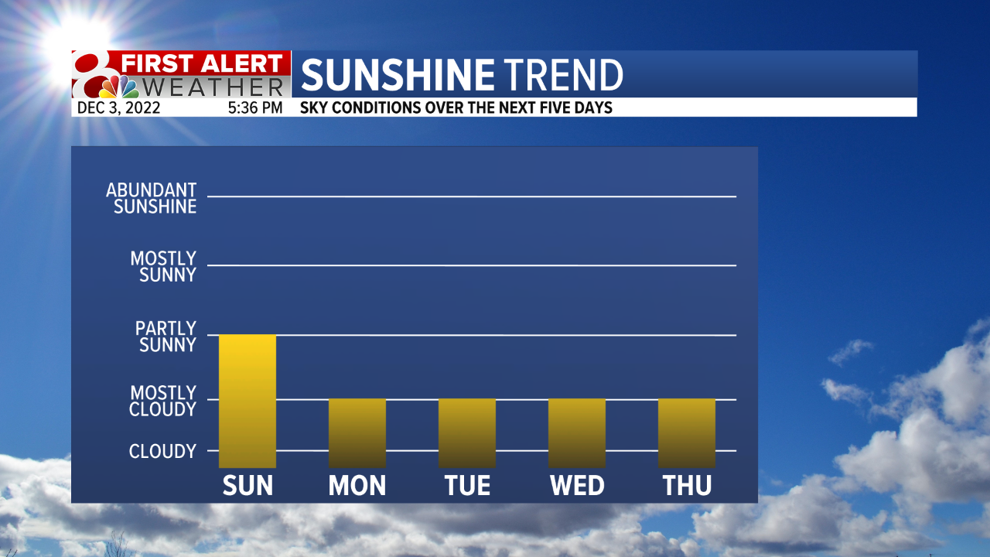 It's a trademark of the soon-approaching winter season, with low clouds painting the sky mostly gray. 
Precipitation chances will actually remain fairly low over the next few days, though Wednesday and Thursday could provide some formidable percentages. Rain is what's predominantly expected with temperatures mainly staying above freezing over this time, though some flurries can't be entirely ruled out.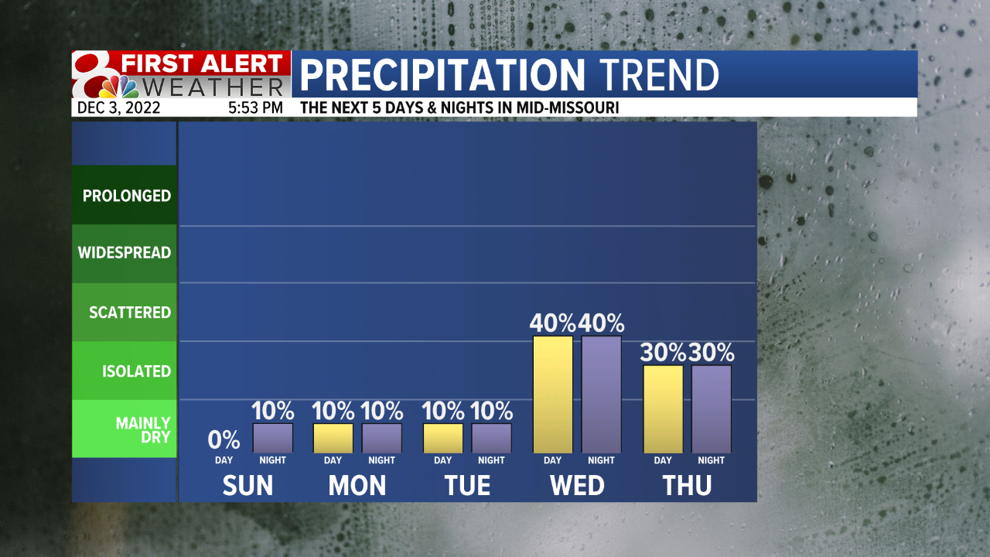 Nonetheless, cloudy skies will be the recurring theme this week, with some sunnier skies potentially returning later next week.